Business relocation is always overwhelming, difficult to manage, and even harder to execute. Despite the challenges businesses face during the move, they still have to relocate owing to several different factors.
Some businesses move to get better laws and regulations, tax relaxations, better locations, or access to a larger customer base. Regardless of why the business is moving, relocations are usually fruitful and help businesses strengthen their roots. Relocation is a long process that begins months before the actual move happens.
Business executives sit together to find the perfect location and assess whether it will be fruitful for the business or not. Once they have decided, they sit down and talk about different logistics, the people involved, and how to make the move as smooth as possible.
Budgeting, planning, and managing take months, and once the moving day arrives, business executives are worried about how to execute the move without incurring high costs. While executing an office move can be difficult, a few tips here and there can help make it seamless and easy to carry out.
Keep reading to find out how to effectively plan a commercial move, what to do before the moving day, and how to execute the moving day.
How to Effectively Plan a Commercial Move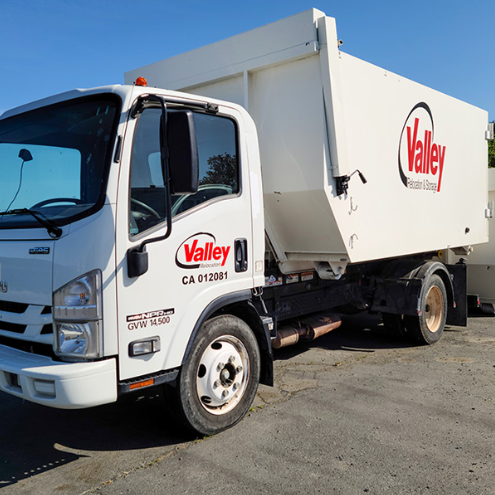 To experience a smooth relocation, you need to have a concrete plan that you can work around. If you're unsure how to execute the move, here are some things you need to plan before diving into the commercial move.
Find a Premium Location
One of the first things a business must do when planning to relocate is find the perfect location for their office. Luckily, most businesses relocate when they want to move to a location that offers better deals, tax relaxations, and other subsidies, which means they already have a location or a property in mind.
Once you have your property in mind, start digging deeper to understand how you will move ahead.
Plan Out Your Financials
The next step in making sure that your relocation is smooth and seamless is to ensure that you have the financial capability to carry out the relocation. Look at multiple properties and compare their prices to ensure you have enough funds to support the relocation.
Keep your accountant in the loop and ensure that the commercial move isn't draining you completely.
Talk to Your Managers
When you're talking about relocating a business, active communication is the key to making everything smooth, easy, and executable. You must communicate everything to your managers and ask for their opinions about how you can execute the move in the best ways possible.
The more you plan it out with your upper-level management, the easier the actual moving day will become for your business.
Create a Moving Strategy
Moving on, make sure you have a strategy and a plan of action in hand. You need to ensure that you know how everything will be moved, how you will be packing everything, and what you need to do to ensure that everything is easily carried out.
If you're hiring commercial office moving companies, communicate your exit strategy to them and cross-check their movement plans to ensure no confusion or overlap.
7 Things to Do Before the Move
It's unnerving a few days before the move, and everything seems either too trivial to handle or too huge to ignore. Instead of panicking through these days, it's important to get your own things in order. If you're confused about what to do to make your moving day easy and comfortable, here are some things you can actively execute to ensure no problems on a moving day.
1. Take Inventory of Your Equipment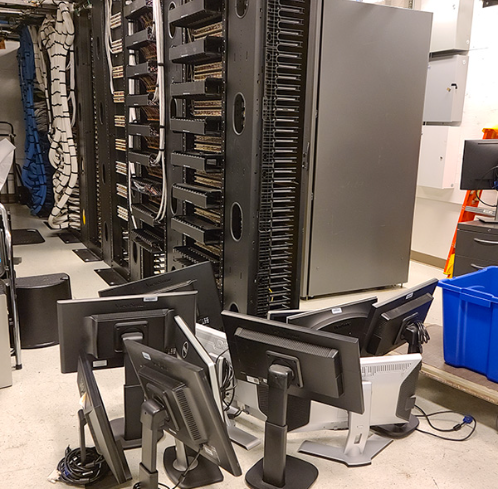 Every business has different types of equipment and different moving requirements. This is why we suggest taking a detailed inventory of all your equipment, IT servers, furniture, and more. This will give you a rough estimation of the specialized transportation you will need to move your business from one location to another.
Even though a trustworthy and reliable moving company will ensure that they take a site survey to take inventory on their own, you need to have your own list of things to ensure you have everything once you've successfully moved in.
Taking inventory will reduce the chances of misplacing important equipment, furniture, or files from the business.
2. Label Your Packages
When you're prepping for the move, most businesses will want to pack their own equipment or ensure that desks and menial things are packed into proper boxes. If you have similar ideas, then make sure you label them all correctly and very carefully.
Labeling packages and boxes will help you keep a clear head about the kind of material you will be moving around. These labels will help you take a quick roll call at the end of the moving experience to help you decipher that you've moved everything.
3. Communicate with Your Entire Team
Most businesses keep relocation objectives hidden from the rest of their team. They will only discuss their moving plans, where they are moving, and what needs to be done for a successful move with the upper-level management. This secrecy will create a sense of fear and resentment within the workforce, and the move will be met with a lot of resilience.
Subsequently, it's important to ensure that you take time a few weeks before the move and explain the circumstances, future planning, and the overall scenario to your entire team. It will help them understand and adapt to the change better than if they were kept in the dark.
Constant communication gives them room to ask questions and discuss any concerns if they have any. The more comfortable they are with the information, the less resilience they will have to face at the hands of your workforce.
4. Take Moving Ideas
Informing them about the changes and the relocation isn't going to be enough. Communication is a two-way street; you have to make them feel involved. You can't ask for their suggestions on the location, but you can ask them how they believe the move should be executed.
Take their ideas and encourage them to talk to you if they feel confused or have any questions regarding the relocation process. The easier they can communicate with you, the less hassle and confusion you will experience on the actual moving day.
5. Delegate Moving Day Responsibilities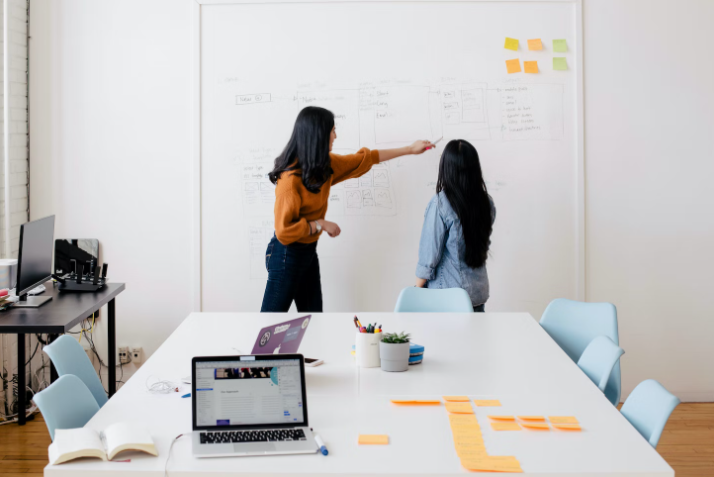 Delegating responsibility in a critical scenario, such as a commercial relocation service, can be difficult. But, the more you delegate, the easier it will be for you to manage other fronts of the move.
It's important to remember that you can't do everything on your own. You must involve managers and their teams to help you execute the business move. You can ask each of the departmental heads to take care of wrapping up their own departments. This way, they can create a smooth and comfortable communication channel for the employees and ease them into the move.
The delegation will also help them feel involved and responsible for the move, making it super easy for the business to transition. And let's face it, the more eyes on your equipment, furniture, and files, the better it is for the safety of your business.
6. Evaluate Your Storage Needs
You simply can't move everything together. Some things, such as parcels that need to be delivered or picked up, must be stored safely during the move. This is when a company requires commercial warehouse storage where a business can easily store its equipment, deliver packages, and even receive supplies.
But, before a company hires warehouse storage services, it's important to understand the storage requirement that a business may have. Some businesses don't require storage services, while others depend highly on them. A quick evaluation will help business executives understand how they need to proceed with the move.
7. Ensure Work Desks Have Been Cleared
While it sounds absolutely trivial, it can be extremely helpful when you try to balance several things at once. Ensure all your employees clear out their desks before leaving the office a day before the moving date.
When each employee clears their desk and takes care of their belongings, it helps the commercial movers or the business executives carefully carry out the move without worrying about several other things.
8 Things to Do During the Move
1. Encourage Facility Services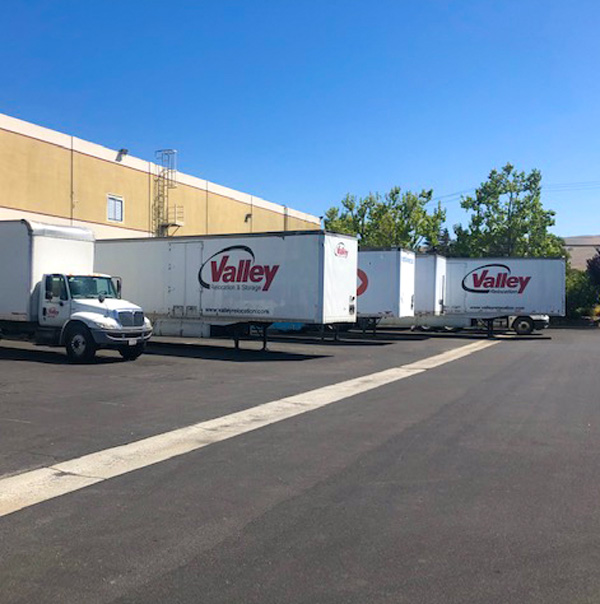 Most business owners and executives are so worried about moving to the next location they forget that they have to ensure the previous location is in perfect condition when they evacuate it.
Remember, each business gives a security deposit to their contractor, and they don't get it back unless the location or the property is just as good as when the business first moved in. This is why many businesses choose facility support services to leave the space spotless, in perfect condition, and more.
If you're moving your business to a different location, make sure that you hire facility services to ensure that the place is perfect before you leave it.
2. Ask for IT Experts for Equipment Movement
Some businesses are more technology-dependent and require intensive help moving their equipment and other technologies. While most companies would try to do it independently, we suggest hiring a professional IT data relocation service. They send experts who know how to uninstall, pack, move and reinstall sensitive equipment without causing too much damage.
Every business that's about to start its relocation process will need to ask for IT experts to help make the move simple and easy.
3. Keep your Checklist Handy
Remember how you took inventory and made a comprehensive list of the different aspects of your business? Make sure you use that list to create a checklist a day before the move. Keep that checklist in your hand and keep striking out things you keep getting out of the way.
A checklist will help you remember important aspects of the move without hurrying or making it difficult. The more you control what is happening, the easier it will be to reduce damages and movement delays.
4. Hire a Moving Company
Are you thinking about doing it all on your own? While we understand the anxiety and stress you have about the relocation, we suggest getting professional help for the move.
Make sure you hire a full-service moving company to make your moving experience simple, easy, and extremely smooth. Are you worried you won't find a trustworthy and reliable company? Keep reading to find out more.
Valley Relocation – Your One-Stop Moving Solution
Relocating an office can be very overwhelming and difficult and require a range of responsibilities that a business owner might not be able to fulfill independently. This is why most large corporations or businesses will often opt for a trustworthy moving company for their commercial relocation.
Are you wondering how you will find a reliable and trustworthy moving company to help you relocate your office, equipment, and other essentials? We might have the perfect option for you – check out Valley Relocation for your moving day.
We are a local commercial moving company that offers a range of moving day services that can simplify a corporate move in no time. Our services include commercial warehouse storage, technology movers, climate-controlled shipping, and more. Whether you need to move a few pieces of equipment here and there or completely uproot an office and relocate – we can do it all.
If you want to book our services or learn more about our procedures, pricing, and moving strategies, you can get in touch with us today.