Have you recently come to the realization that your current location might not be as profitable as you though it was? Have you been experiencing trouble in carrying out different business operations? Are you trying to get a hold of better and cost effective suppliers but are unable to do so? If the answers to all these questions are yes, then it's time to move to a new location to ensure effective and smooth business operations.
Several businesses move across town to different cities or countries for better growth opportunities. The world has turned into a global village, and the availability of businesses from around the world has generally increased the competition for every industry. With such cut-throat competition in most industries, smaller businesses have difficulty operating without the risk of failure.
Moreover, several studies and research have shown that almost 20% of small businesses fail in the first year of their formation, and only a few survive long enough to become industry giants. With such low success rates, businesses will do everything to survive. This is why businesses relocate to get better environments, rates, and more. While commercial moving is common, what isn't talked about enough is getting the help you need during the move.
Many companies are still skeptical about hiring commercial business movers to simplify their move. If you're one of these people, here are some reasons why hiring commercial moving services will make your move fast, smooth, and efficient.
Reduced Moving Stress
One of the main problems businesses face when relocating is the stress it puts on operations and their team. You are bound to be stressed when you don't know how to carry out a certain project or duty or when you don't know how to ensure the best possible services for the move.
However, once you hire a moving company that is equipped and experienced in providing relocation services to several other similar businesses, you automatically feel relieved. These companies work with an extensive plan, trained staff members, and connections to relevant vendors, reducing a great deal of responsibility from the business. So, while a professional handles the move, you can pay attention to keeping your employees calm and composed for the move.
Some Additional Support
Several businesses argue that they can execute the move themselves – and while that might be true, it isn't the only option a business has. Business executives have several things to worry about during an office relocation. They need to pay attention to their staff, legal issues, and other paperwork that needs to be finalized before they move out of a location.
Subsequently, they will need someone to pack up their equipment, move it carefully, and reassemble it without causing severe delay to business operations. Hiring a professional company to relocate your business can simplify the entire procedure. The professionals will take care of your moving needs with their high-tech gear and expertise.
Proper Planning & Execution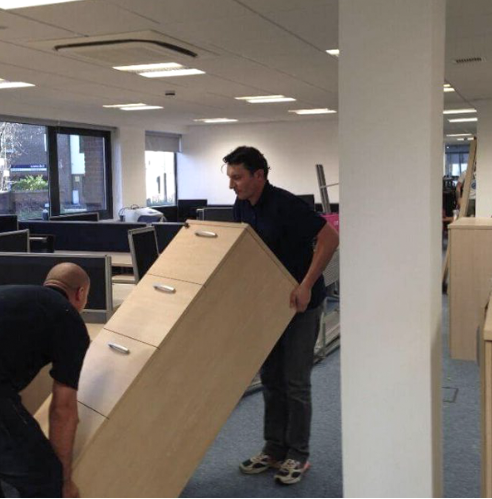 To successfully execute a commercial relocation, you need to have a proper plan of action in mind. You can't just dive into relocation without any prior planning. While most businesses get time to discuss the logistics, the different ways they can execute the move, etc., other businesses might need some assistance with the planning.
Luckily, relocation companies don't spend much time wondering how they need to make the move. Professional companies take out time and survey the location they need to empty and the location they need to help the company move into. This helps them assess the needs and requirements of the business for the move.
Subsequently, they get the right number of people, the perfect amount of trucks, and IT specialists for the job. The more detailed their survey and planning, the smoother the move will be.
Specialists for the Job
Some companies are more technology-intensive than the rest. These companies require a little more than the usual moving services. They need specialists to come in and help them disassemble equipment, carefully pack it, move it in controlled shipping standards, and then unpack and reinstall them within a short period.
These companies often depend on their technology for basic everyday business operations. Naturally, they can't afford a lot of downtime. Similarly, hiring IT equipment movers helps them get the specialist help they require to finalize their move. With the help of high-tech tools and expertise, they can easily get the job done without causing severe damage to expensive technology.
Safely Move Your Equipment
While a business and its employees can make the move, we wouldn't suggest doing it alone. While moving tables, chairs, and minor equipment can be managed, moving heavy equipment that is crucial for the business can get tricky.
Hiring a local commercial moving company can reduce the stress of moving the equipment. These people will send relevant transportation and the perfect number of people to help you move your equipment. With professionals handling the move, you don't have to worry about damaging the equipment or losing anything on the way.
Not only do they have several people working on moving the same equipment, but they also have specialized logistic transportation to help you relocate with extreme ease.
Insurance for Safety
So, you're thinking about moving machinery, equipment, and furniture all on your own? Let us help you imagine what that would be like. Imagine your office is on the fifth floor, and you have a couple of your employees trying to bring a large server down to the ground floor. One of the employees loses balance and ends up hurting themselves, the equipment, and others trying to help them.
This could cause severe injuries and even be life-threatening. How will you cover the payments of these damages and medical bills? However, if you hire a moving company, you get people who know their job, are experts at what they do, and can help you reduce safety hazards.
Moreover, their employees are usually insured; therefore, the moving company will cover any accidents. So, instead of risking your own workers' lives without insurance, why not let professionals handle the move?
Reduced Downtime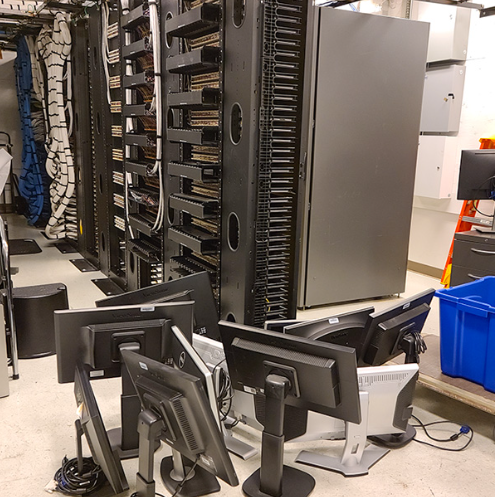 The world has become fast-paced, and most people are fighting to keep their businesses afloat. In today's digital world where consumers have access to several other alternatives, a business needs to think on its feet and offer immediate responses and solutions to reduce failures and losses.
However, a business will experience some downtime during a move. Hiring commercial business movers will help you quickly move to the other location and reduce the hours of downtime you should be experiencing as a business. They will quickly disassemble your equipment and quickly move it to the next location. This helps businesses quickly wrap up other aspects of the move and resume their business in the new location.
Reducing downtime improves their chances of returning immediately even if business experiences a plunge in revenues and digital communication.
Time & Cost Effective
As a business owner or manager, you need to look after the company's finances, employees, and general everyday policies. So, when you burden yourself with moving an entire office to a new location, you are bound to struggle and make things difficult for yourself. So, what can you do to improve overall efficiency during the moves?
Hiring a relocation company will allow you to save time, money, and other resources to ensure that the relocation is effective, efficient, and extremely simple. Experts taking care of the overall move can reduce the chances of breakage, damage, and other possible downfalls.
Streamlined Procedure
Every professional service has a streamlined procedure for doing something. Similarly, a relocation company or a commercial moving company will have several streamlined procedures to ensure that your relocation experience is uninterrupted and extremely smooth.
They carry out a site survey to assess your moving needs. These assessments help them bring a relevant and accurate number of people for the move along with the machinery that will be necessary to execute the move. These streamlined procedures will help a business experience a smooth move from one location to another without worrying about missing out on something and experiencing delays.
What Can Valley Relocation Services Do for You?
In light of how much a moving company can improve a corporate firm's relocation experience, here are some useful services that Valley Relocation offers to its clients in several industries. Keep reading to learn all about them.
Professional Moving Service
Valley Relocation is a large commercial moving company in California that helps several businesses of all sizes relocate. They help move their equipment, furniture and other things to reduce the stress of moving and make it a seamless experience for companies.
Storage & Warehouse Facilities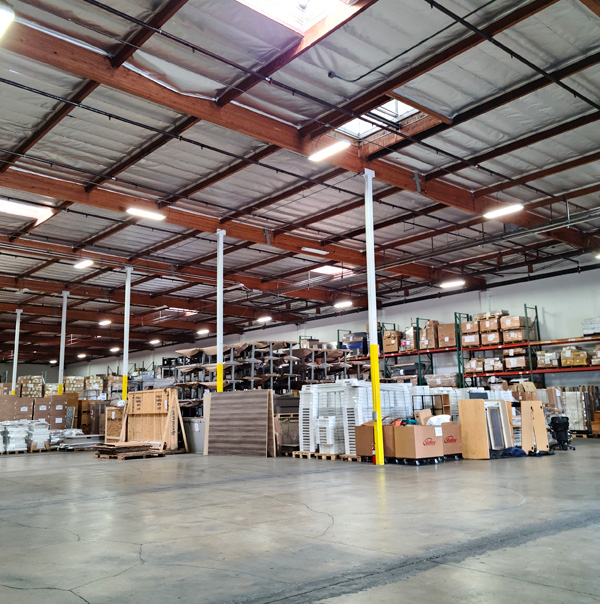 One of the best things about Valley Relocation is its storage and warehousing facility. When a company is relocating, they need to focus on paperwork, handling the move, and coordinating with the moving companies – they can't be worried about their extra storage and receiving parcels and supplies.
Luckily, Valley Relocation offers a diverse range of services at their warehouse and storage services. They receive parcels and consignments on behalf of businesses while also housing their belongings. Moreover, they allow access to business owners to visit and take their own equipment and parcels.
Specialized Logistics
Valley Relocation offers specialized logistics depending on the moving requirement of each business. While some businesses might just require simple transportation, others might need climate-controlled shipping and other transportation forms that suit their equipment and stock.
Similarly, they ensure that each kind of transportation they offer is of top quality and doesn't interfere with a business' scheduled moving procedure.
Specialized IT Movers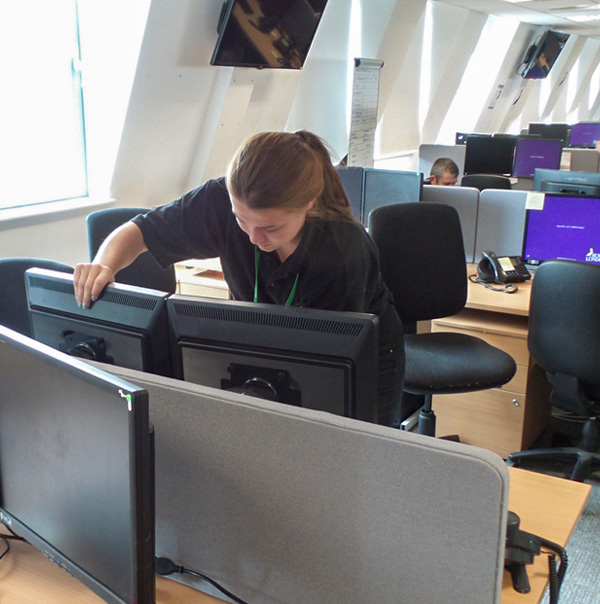 Technology-intensive companies require people that have extensive experience with technology and operating them. Specialized staff helps disassemble, move, and then reinstall the entire equipment faster than if a layman were responsible for moving it.
Valley Relocation provides a special team of IT experts that take care of the uninstallation, packing, moving, and reinstalling of the equipment that a company may have. This reduces any downtime the company may experience during the move and ensures that the heavy and expensive equipment is well taken care of.
If a company or business tried to move on their own, it might end up damaging the equipment, machinery, or technology on the way during packing or unloading the items. This could cost a business several thousand dollars.
Detailed Site Surveys
A project cannot be fully executed if the people responsible aren't trained and learned about the scenarios. This is why Valley Relocation takes its time and conducts a free site survey for all its clients. These surveys help the moving company understand the moving requirements of a business and reduce the confusion and uncertainty for the moving day.
These site surveys then become the basis of the company's actions to execute the move.
Valley Relocation Can Move You in No Time
Relocating an entire office might not be as easy as it sounds – it requires a lot of resources, some techniques, expensive moving vans, and a lot of other factors that can contribute to a smooth transition. You can simplify the move by hiring a commercial mover for your relocation. Moreover, hiring local commercial moving companies like us is the key to a seamless commercial move.
With everything that we've discussed in this blog, a commercial mover can simplify your relocation with just a few of their specialized transportation and crew members. So, where can you find a reliable, trustworthy, and valuable moving company?
At Valley Relocation, we believe in providing top-notch services and ensuring that you experience a smooth and easy move. We offer various services, including temporary commercial storage, facility services, IT equipment movers, climate-controlled shipping, and much more.
To find out more about our services or to book us for your next commercial moving experience, get in touch with us today.