Moving Services
for all Industries
Taking Moving Personal for 35 Years
Moving Services
for all Industries
Taking Moving Personal for 35 Years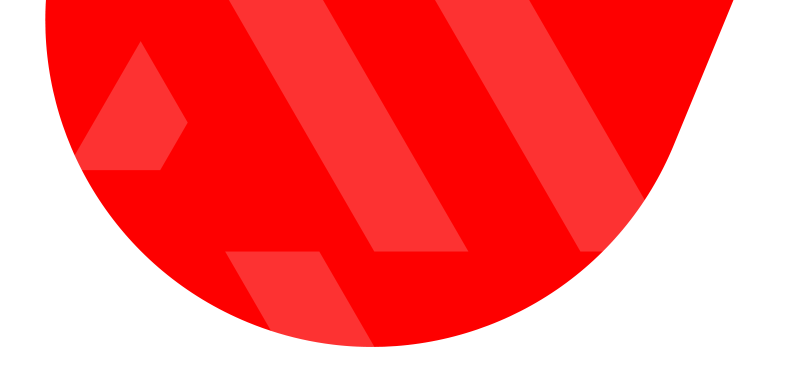 Valley Relocation and Storage is a Full-Service Moving Company

The increase of Businesses and People wanting Moving Services is High.
As a result, our full-service moving company is busy. If we can offer any advice, it's to plan your move.
Most businesses and people don't do this, which consequently leads to rushing and frustration.
Commercial and Residential Customers: When you find out you're moving, secure a move date. Do not wait!
May through November is the moving season and mostprofessional movers are busy. If you're looking for top-notch
relocation services in San Francisco, Sacramento, and San Jose, California, look no further!
We offer safe and reliable moving and storage services to ensure a successful moving experience.
Business Owners let us help get your tenant space security deposit back.
Bundle your move with our light maintenance facility services!

The difference between our full-service moving company
and others is simple.

Plan


Pack


Move

Let us Customize our Moving
Services to Your Move.
The difference between our full-service moving company
and others is simple..
At Valley Relocation and Storage, we invest
ourselves in your move.
"It's our job to provide you with exceptional
moving services!"
Dave Calhoun, President – Valley Relocation and Storage


Our San Francisco Office needed to relocate under a short time crunch. Ron from Valley Relocation was top notch to work with and his crew was professional! Good advice on packing, great communications, easy to work with when schedule
& furniture changed, flexible with three different delivery locations and happy to report no issues at all. The move went off without any damage or wear and tear on the buildings, the carpet stayed clean and the furniture was fine. Highly recommended.
The company that I work for has been using Valley Relocation for years for our transportation needs. They have helped us transport our shipments to Colleges, Universities, Government Facilities, Hospitals, etc. They do a phenomenal job and meet
our expectations and our customer deadlines. They provide storage as well and their storage warehouse is neat and organized. Ron, Carrie, Dee Anna and their warehouse crew are all wonderful to work with. I would recommend them to other businesses, friends and family.
If you need things done in a timely, professional at a reasonable =cost, Valley Relocation should be your first call. Ron and his crew are top notch. There is not a request ever unanswered or a question left hanging out there with no answer with them that I have given to date.
From the beginning, I received quick and personable service from both Andrew and Carrie. Moving an office is a large job and I when I voiced my concern and stresses, they both responded: "Whatever you need" "We got your back". They were amazing! On moving day, the crew arrived on
time and were quick packing us up and unloading everything at the new place. Before leaving Ricardo made sure that I didn't need any of the furniture moved to a different spot. The whole crew were helpful when I needed advice on where to move things, and even moved furniture twice (and maybe three times). I am so impressed with this Valley Relocation and highly recommend them for your office move!
Valley Relocation movers did a great job moving my new fridge into my house. They were on time and professional. Working with Ron and Carrie has been a wonderful experience they made it possible to have the movers deliver on time and it was a seamless process too. I will
"Our company engages Valley Relocation, Ron Roberson & Carrie Verdier exclusively in managing our Corporate & Bio Tech Move Projects in the surrounding Bay Area. Ron has many years of highly skilled relocation experience working within in a wide and diversified variety of
business sectors. We have had consistent quality and success with the Valley Team over several years. They execute at a high level, providing top shelf service. I would recommend working with them on any Relocation Project".
We needed very heavy items moved from an auction site in S. San Francisco to San Jose. Great follow-up, courteous drivers and timely.
Very professional customer service. Unloaded promptly and got us back on the road. JMSA716 Appreciates Your Early Morning Crew
Nice guys, and place to park overnight to get loaded in the morning.

Businesses, Office, and
Residential Site Surveys.
Allowing our moving company representative to visit your business, office, or home – results in an accurate cost estimate. Anyone uncomfortable with us visiting them in person can conduct a virtual site survey. It's easy!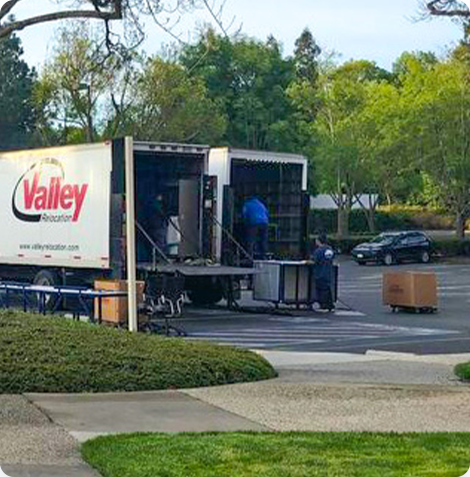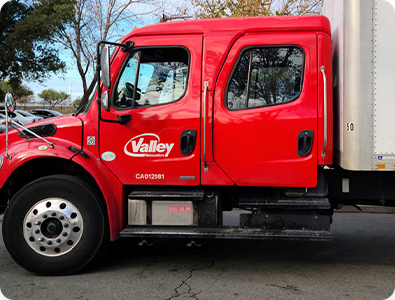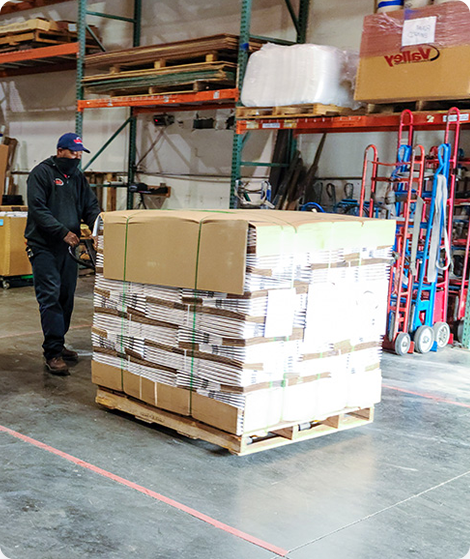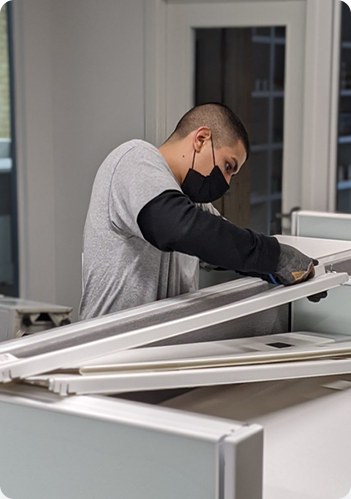 We are a Full-Service Specialized
Transportation Company.
Do you need Domestic or International shipping? As a CRST agent,
we're experts in high-value product shipping.
Less than Truckload (LTL) or Full Truckload (FTL)
Shipments that are:
Talk with a Valley CRST Agent to learn more about our Key
Products and Services. (800) 284-6285 or Local (925) 300-4558
LET'S GET YOU MOVED! (800) 284-6285

Area Industries depend on our
nearby Movers for Facility
"MAC" Service.
Hospitals, labs, to manufacturing facilities use our "MAC"
[moves, additions, and changes] services. Job scopes vary
and can involve: cubicle disassembly or assembly, moving
furniture, and disposal deliveries.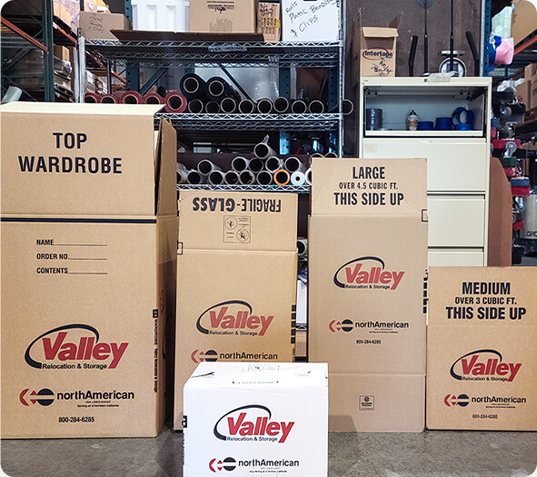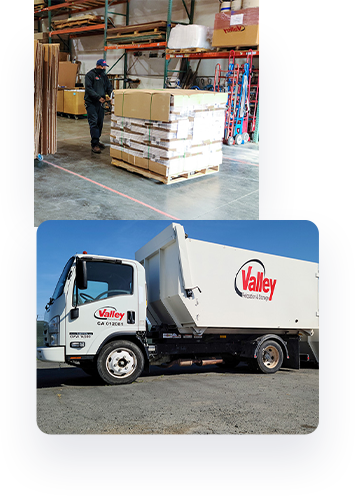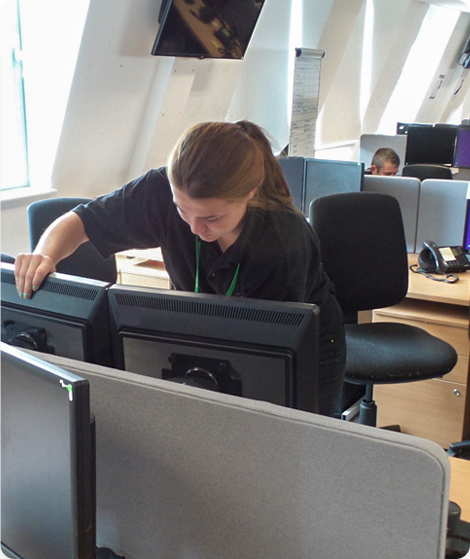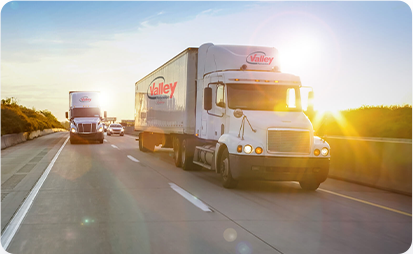 IT Equipment and Data Center Moving Services.
From small server moves to moving hundreds of data center assets. Valley Relocation's nearby mover division, BluLightTech, is trained to prep and pack to avoid data loss. Our customers include big tech corporations in San Francisco and Silicon Valley.
Contact a BluLightTech Representative
(800) 284-6285

Need a nearby mover to Move Fragile, Expensive,
or Heavy items?