Commercial relocation days are stressful no matter how prepared you are or how far you've planned. This is especially the case when you're relocating with all your departments and equipment included.
Managing everything can be overwhelming, and make you feel like you don't have it all under control. The truth is, with such large relocation projects, there will undoubtedly be some hiccups. So, what can you do to improve your operational capabilities for the move? Most people depend on local commercial movers for their specialized teams and organizational skills.
No matter how hard you try, moving day will come with some stress and anxiety for inexperienced movers, and you will be running on your feet trying to get everything done seamlessly. While we understand the anxiety and where it stems from, we've put together various ways that you can reduce moving day stress for yourself and your employees. Let's get started!
8 Ways to Reduce Moving Day Stress
When moving your business to a new location, stress is inevitable. You're worried about whether the business will survive or function as smoothly as it did before. That said, this is where your management skills will be tested. Remember, you're not the only one stressing about the move; your employees are likely just as worried about the transition.
Here are some ways you and your team can channel your stress productively. Some of these measures can help you feel more grounded and in control, which can be great for when you start panicking about moving.
Let's explore.
1. Create a Master Plan
Most businesses plan their moves months in advance. This means you'll have several months before you have to execute the moving plan. To make things easier and keep everything in order on moving day, we'd suggest creating a master moving plan.
A successful master plan entails highlighting your course of action, deciding what you want to move first, which floors you would empty out first, and how much of your workforce would be involved in the moving process.
Another thing that you can shed light on is whether the rest of the workforce will have the day off or work remotely. We would suggest keeping some parts of your business running. For example, the marketing teams, customer support, and other similar departments can continue to work remotely for a few days. This would reduce your downtime and keep your businesses operational.
2. Have a Dedicated Moving Team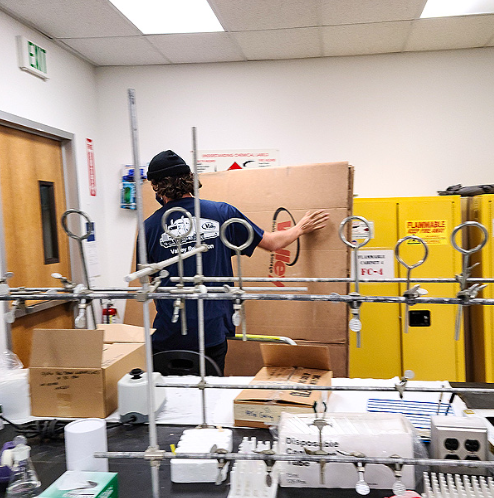 Commercial office moving can be dreadful if you don't have the right support. It's important to keep them in the loop about where the relocation is headed and how you plan to carry it out. However, it's ideal to have a dedicated moving team that is working alongside you.
A dedicated moving team will be responsible for the equipment of their respective departments, creating an employee log and ensuring that all procedures are being carried out carefully. This team will have different tasks delegated to them and keep you posted on each front to make the move simple.
3. Keep Your Budget in Mind
One of the most difficult things to do when you're on the move is taking care of the moving day budget. Remember that you're a business that has several financial responsibilities, and being aware of your own budget is extremely important.
A great way to deal with this is to present a budget for your moving day a few months ahead of time. Make someone in charge of keeping a check on it. This way, you'll have a dedicated budget and a person who will be monitoring the use of the said budget. This will reduce any confusion on the actual relocating day.
4. Be as Organized as Possible
Being prepared always helps, which is why we suggest that companies should be as organized as possible prior to the moving day. It's important to keep all your belongings, paperwork, and other aspects in check.
Make sure you dispose of the extra material in your office. Organize how you want things to be carried out; for instance, be sure of the room you want emptied out first. To mitigate risks of injury, make sure no extra employees are roaming the office.
Keep all your paperwork in check, and make sure it is organized for when you move. This would include your new lease, different permits, and more.
5. Do Extensive Research
The research will play an important part in your moving procedures. It will help you decide on different locations, find the best ones, and help you create an extensive budget. These key points will help you start the relocation process.
Once you've settled onto a location, you will need to research modes of transportation and how you will carry out the entire movement. No matter what the phase of relocation is, research will prepare you for any unforeseen circumstances that may occur during the move.
Before opting for any commercial relocation services, it is important to ensure that you have done your share of research. You need to research different routes, modes of transport, and other similar factors to prepare for the moving day.
6. Educate Your Employees
If you feel anxious and stressed, you can't begin to imagine what your workforce might feel. Most employees are resistant to change, whether you're implementing new technology or making an office move.
When moving to a new location, the general practice is to inform your management and continue to manage things on your own. However, we suggest you communicate the entire moving plan to your staff. This will help them feel more comfortable with the change and feel like they are being included.
On a day when you're already worried about moving the equipment and business belongings safely, you don't want to worry about employees panicking. Keep them informed about your moving decisions, include them in discussions, and ensure them that the move is for the betterment of the business. This will reduce resistance and simplify the moving day for you and your management.
7. Hire Storage Facilities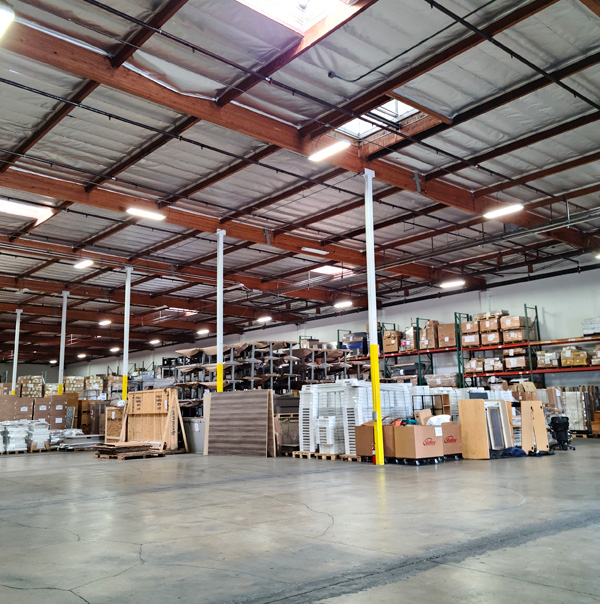 Most businesses would overlook how important it is to hire a storage facility. Sometimes, you don't need to move everything to the new location immediately. You want to leave a few things behind, make space for them, and then continue to bring them to a new space. However, since you're ending the previous lease, you can't leave your things back there.
This is why we suggest choosing commercial warehouse storage to safely store your things until you need them. Some warehouses even offer the privilege of accessing your own things without storage in charge having to deal with it for you.
This way, your delivery riders and other responsible people can access products, raw materials, or more whenever the need arises. Moreover, you can even sign up for delivery receiving services with some warehouse and storage facilities. This reduces your stress about dealing with shipments coming in on moving days.
8. Hire a Professional Moving Company
Despite being prepared, you might not have everything you need to make a move. For example, you will need specialized logistics to move your heavy equipment from one part of the town to another. Similarly, you might need trained professionals to help you uninstall and reinstall IT equipment from your office.
Regardless of the nature of your business, hiring a commercial moving and storage company will simplify your move, improve your efficiency, and reduce downtime.
How Valley Relocation Can Improve Moving Day for You
Now that you know that hiring a professional moving company can reduce stress and simplify the relocation process, it's time to see how these services help you out. Here are some ways that Valley Relocation services are simplifying moving days for several businesses across the area.
Let's begin!
Climate Controlled Shipping
Amongst its various services, Valley Relocation offers climate-controlled shipping to its clients. It's important to remember that every relocation project is different and has a different set of requirements. Similarly, a business that deals in perishable items or has heavy IT equipment would require greater attention than a business that simply provides a service online.
Specialized shipping methods and transportation reduces the chances of damaging the equipment and can easily transport heavy equipment from one place to another.
Careful Packing & Unpacking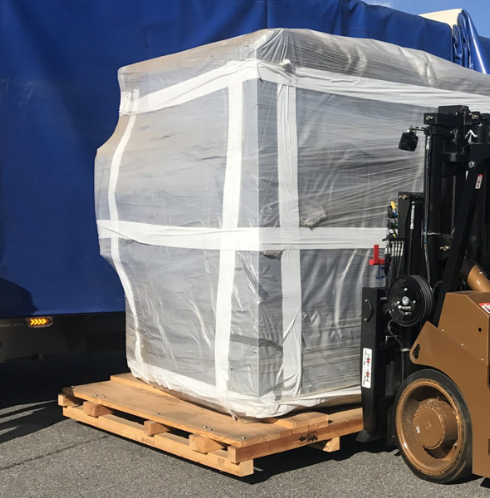 Valley Relocation ensures that every single thing in the office space is dealt with carefully. The staff takes time to uninstall and pack each article to ensure maximum safety and reduce the chances of damage on the go.
This makes it easier for businesses to depend on a moving company since they don't have to worry about whether their equipment will be carefully packed or not.
Special IT Movers
Valley Relocation is an IT equipment moving company, and we have a specialized team of experts who take care of all your IT moving needs. They come prepared with the kind of material they will need to uninstall, pull apart, and then put together the entire equipment. They have been carefully trained to tend to sensitive equipment and ensure maximum efficiency and safety during the move.
The team ensures that the equipment is carefully packed, moved, and then immediately unpacked and reinstalled to reduce excessive downtime for the business.
Free Site Survey
At Valley Relocation, it's important to judge the situation before trying to help out. This is why we have a team of specialized workers that visit the office building to survey the kind of requirements a business might have before the move. It helps the staff assess the number of people they need to send and the kind of transportation the business will require, and it helps them craft an accurate quote for the services.
Timely Procedures
Valley Relocation gives an estimated starting and ending time for the entire relocation project. This enhances a business's ability to make the commercial move as seamless as possible. The staff appears on the ground on time and has an extensive action plan based on their site survey. This gives them the chance to quickly help you move and reduce any delays to the new location.
Trained & Qualified Staff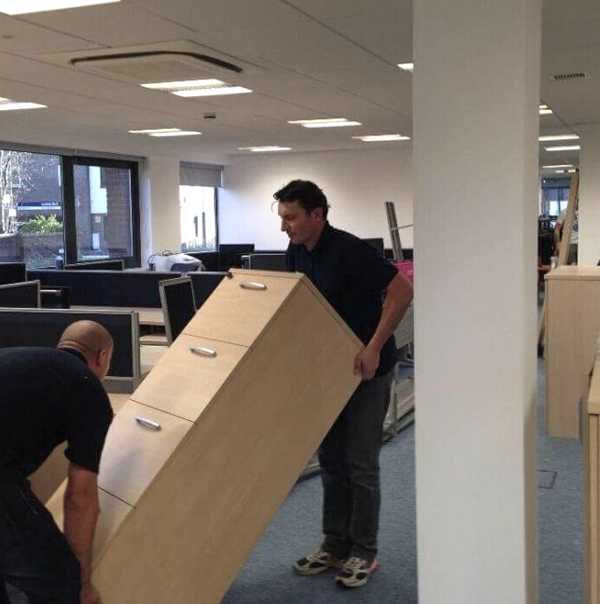 Valley Relocation has a trained and qualified staff that works day and night to ensure that all commercial moves are seamless, efficient, and as quick as possible. Moreover, most of their moving staff is insured and adheres to different moving regulations by the state.
The experience of the staff reduces stress for business owners.
Warehouse & Storage Facilities
Valley Relocation is one of the few moving companies that offer warehouse and storage facilities with flexible conditions. The storage is easily accessible by business owners and their assigned managers. Valley Relocation also offers delivery receiving services to ensure that they aren't disturbed by suppliers during the move.
Facilities Services
You can't just abandon your old location because you've stumbled across a new one. You have to ensure that you are leaving the old location in top-notch condition. But, it isn't always easy for businesses to execute such extensive cleaning during the move. This is why Valley Relocation's facilities support services help businesses clean out their old location and earn their security deposit back.
This security deposit can help you put an advance in for the next property with ease.
Have a Seamless Commercial Move with Valley Relocation
We've already established that relocating a business is extremely stressful and can make managers and business owners very anxious. Luckily, we've put down several things that can help you maintain stress levels and reduce your anxiety. Moreover, hiring local commercial moving companies like us is the key to a seamless commercial move.
Based on the aforementioned services and advantages, hiring Valley Relocation for your commercial move might be the smartest choice you make for your business.
At Valley Relocation, we believe in providing top-notch services and ensuring that you experience a smooth and easy move. We offer a range of services, including temporary commercial storage, facility services, IT equipment movers, climate-controlled shipping, and much more.
To find out more about our services or to book us for your next commercial moving experience, get in touch with us today.