Many people believe commercial warehouse storage and self-storage are the same things. Although we can see why this confusion exists, the two are almost completely different. Take Valley Relocation, for instance; we are an agent for CRST and receive goods for various industries and ship them to the place of business as required. We also provide long-term temporary commercial storage. Self-storage requires handling all of that on your own. Since many falsely believe the two are interchangeable, let's look at how they vary so you can make the correct decision on which to use.
Commercial Warehouse Storage
Commercial warehouse storage is primarily used to store inventory and has various pallets and boxes, machinery, and loading and off-loading docks. A distribution center can also be called a commercial warehouse space. According to one report, there are over 9,000 commercial warehousing facilities in the US.
Warehouses process almost every part of a supply chain. Nearly everything we buy will pass a warehouse to get to us. Businesses use this inventory stocking and cut costs without compromising on their output. It's also a common temporary commercial storage option for relocating businesses.
Pros and Cons
The pros and cons of warehousing storage aren't set in stone, and you'll find they differ on a case-by-case basis. Your best bet to successfully rent a commercial warehouse storage space and protect your stock is to be informed on the subject. Here are some pros and cons you should know:
Commercial warehouses provide consistent production support, which reduces production lead times and creates a seamless process.
Commercial warehousing, even if rental, provides opportunities to expand.
It results in cost stabilization.
Renting a third-party commercial warehouse with security and professionals handling various types of cargo saves inventory management costs and reduces employee risks.
It mitigates business risks.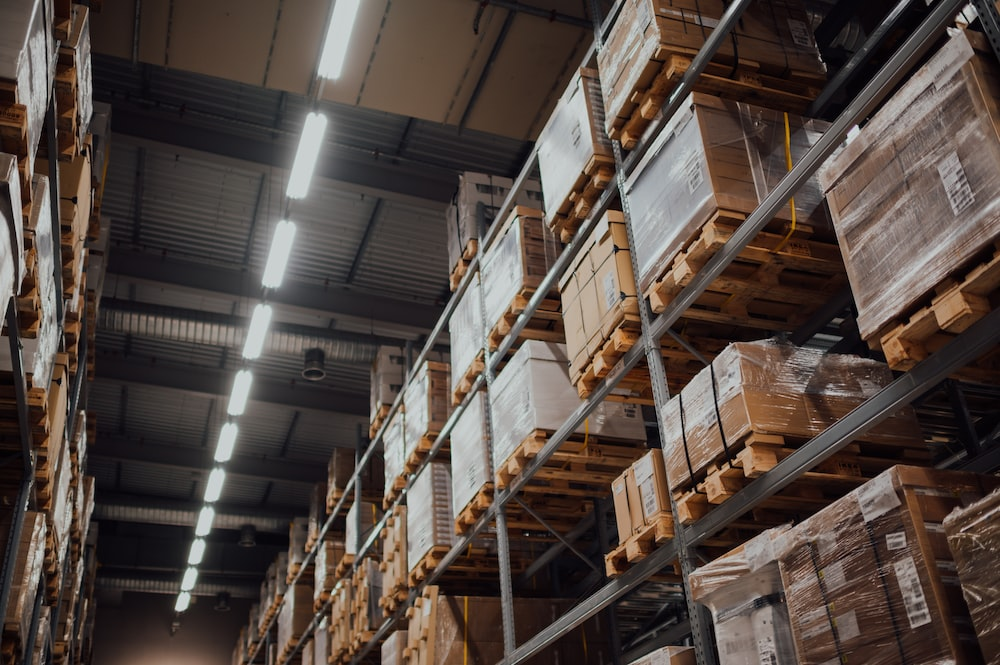 Businesses can save on warehousing costs by renting a commercial warehousing facility.
While there are many advantages of such facilities, there are a few cons as well:
Its location needs to be close to the business for quick access.
It requires research to find the right warehouse facility and ensure it's safe.
It has lesser flexibility.
Types of Commercial Warehouse Storage
There are subtle differences in commercial warehouse storage options.
1. Pallet Racking
Pallets are made of wood, metal, or plastic and are essential in logistical stock storage. Commercial warehouses mostly use pallet racking when they receive merchandise that needs box storage or inventory logging. The standard pallet size is 48″ x 40″, but it can vary greatly, too, depending on the pallet type. Warehouses consider pallet racking according to access, movement, stability, weight, and space.
Warehouse workers will strictly adhere to weight limits and inspect all pallet rackings to check their stability. Even a little wobbly stability will topple the pallet and may injure someone. The aisle space given to each pallet depends on space requirements or the pallet's limitations. Finally, the warehouse will transfer the pallets using a forklift.
There are multiple types of pallet racking in the warehouse:
Carton live storage
Cantilever racking
Coil racking
Drive-through racking
Drive-in racking
High-bay racking
Mobile racking
Narrow aisle racking
Pallet live racking
Shuttle racking
Vertical racking
2. Shelving
Shelving is the opposite of pallet racking, and stocks are stored on static shelves. Since there are no mobile pallets, these stocks can't be retrieved via forklift. However, they're similar to aisles at a shop and are ideal for fast and easy access to merchandise. It's recommended that the items being stored are light and small and can be placed or taken off shelves manually.
Products suitable for shelving include agriculture products, machine parts, clothing, hygiene products, etc. Commercial warehouses that use a shelving system will refuse to store anything too heavy to carry by hand. Here the height of the shelves is the main consideration because the items need careful handling. Even then, the shelves of warehouses are sturdy, as some can hold up to 2,400 lbs.
There are two types of static shelves warehouses use:
Sport span shelving is adjustable but is typically used for smaller items.
Long-span shelving is used for large items.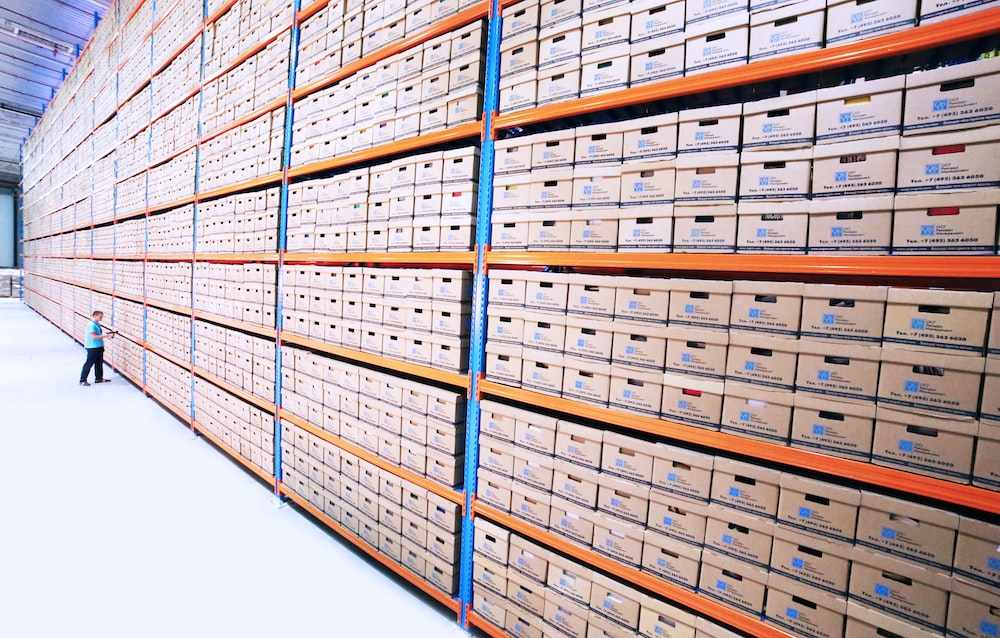 3. Mobile Shelving
Mobile shelving is a storage system with a traction system and is often used for data archiving and storage. The shelves are storage cabinets mounted on movable racks. You can easily slide them down, which makes it the ideal storage system for areas with cramped spaces. The shelves have a control system that makes it easy to facilitate aisle movement. It's an efficient use of space and is easily customizable.
Companies can modify them to fit their specific needs. Moreover, mobile shelving uses a track either built into the floor or mounted on top, which requires a clear understanding of the floor type. These shelves also have a lock mechanism to secure them in place when not in use.
4. Multi-Tier Racking
Mult-tier racking warehouses are effective when there's a large quantity of merchandise to store, even if the unit size is small. It utilizes the vertical space effectively because it has multiple tiers so that stocks can be stored all the way to the top.
A warehouse is typically 32 feet tall, and multi-tier racking takes advantage of the height through a mezzanine flooring system and stairs. Scissor lifts are also common for this type of commercial warehouse storage system. The storage is often quite dense, which makes keeping a large amount of stock easier. This is why many businesses prefer this type of storage when renting a space.
5. Mezzanine Flooring
The mezzanine flooring system is used to create extra space. It's constructing another floor above an existing one, providing more shelving space and a working area for the staff. Mezzanines aren't limited to one extra floor. Many warehouses that use this system will often add two to three more levels.
The storage system has changed dramatically over the years and is expected to have a CAGR of 4.8% from 2021 to 2028. In addition, there are a lot of custom design options in mezzanine flooring, and it can be added as an addition to virtually any type of warehouse.

Self-Storage Units
Simple put, self-storage units are like compartments to store that won't fit in your place of business. Traditional self-storage unit facilities are single-story buildings with a row of compartments. Many are indoor, but you can also find outdoor or drive-up storage options. They provide easy access and are usually convenient. Currently, there are more than 49,000 storage facilities in the US.
Pros and Cons
There are several pros and cons of self-storage units, making them a popular option throughout the country. The advantages of renting a storage unit include the following:
Many storage units provide customers access to their storage unit 24/7. However, this is not the case everywhere. Business storage facilities will limit access to working hours for security reasons.
They're generally affordable and are available in different sizes.
They're good for storage needs in-between moving.
There are, however, some cons as well:
If you're storing smaller items, they can be hard to find in units. Unless you create a system to store everything, you'll likely be tracking down items for hours.
Some things are permissible in self-storage units – perishables, plants, weapons, and chemicals, to name a few.
Although many storage units claim to be secure, the employees may or may not have gone through background checks. Moreover, video surveillance isn't always dependable everywhere.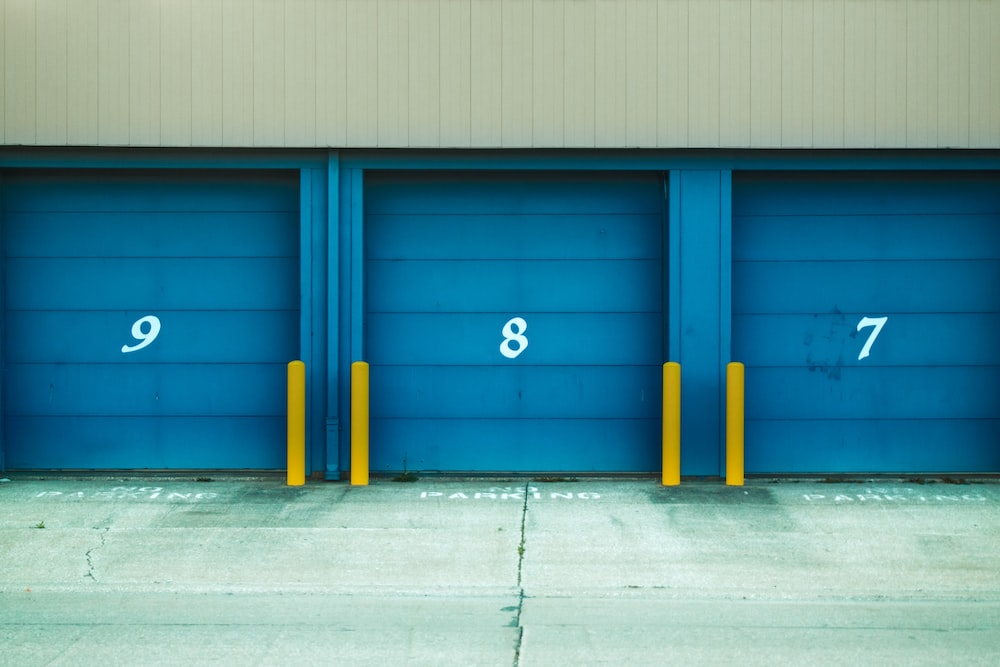 Types of Self-Storage
People use self-storage units for different things. As such, multiple types of units cater to specific services.
1. Climate-Controlled Storage
Climate control is an amenity in some places, while some offer this storage unit. Various states get extreme summers or harsh winters. Therefore, regular storage may not be enough to store possessions safely. In addition, some items need special care while stored. For example, 70-75 degrees Fahrenheit is the temperature needed to store an art collection. Several more items, like wood, leather, documents, etc., will also need climate control. Climate control in a storage unit prevents moisture build-up, mold, dust, and debris. It also eliminates threats of pests since climate-control storage is adequately sealed.
2. Drive-Up Storage
A self-storage facility provides access in three ways: inside storage, outside storage, and drive-up storage. Drive-up storage units are perfect for those looking to store their belongings in a safe and clean place.
If you want to deposit and organize your possessions with the added convenience of quick loading and unloading time, this storage unit is for you. All you have to do is drive up to the storage you rent and add or take your belongings from there. The easy access makes it an attractive self-storage choice for people.
However, as convenient as it is, these self-storage units don't offer climate control, and the unit inside can get dusty as roll-up doors typically don't effectively seal it from wind-borne particles. They also may not be as secure as indoor storage facilities or commercial warehouse storage spaces.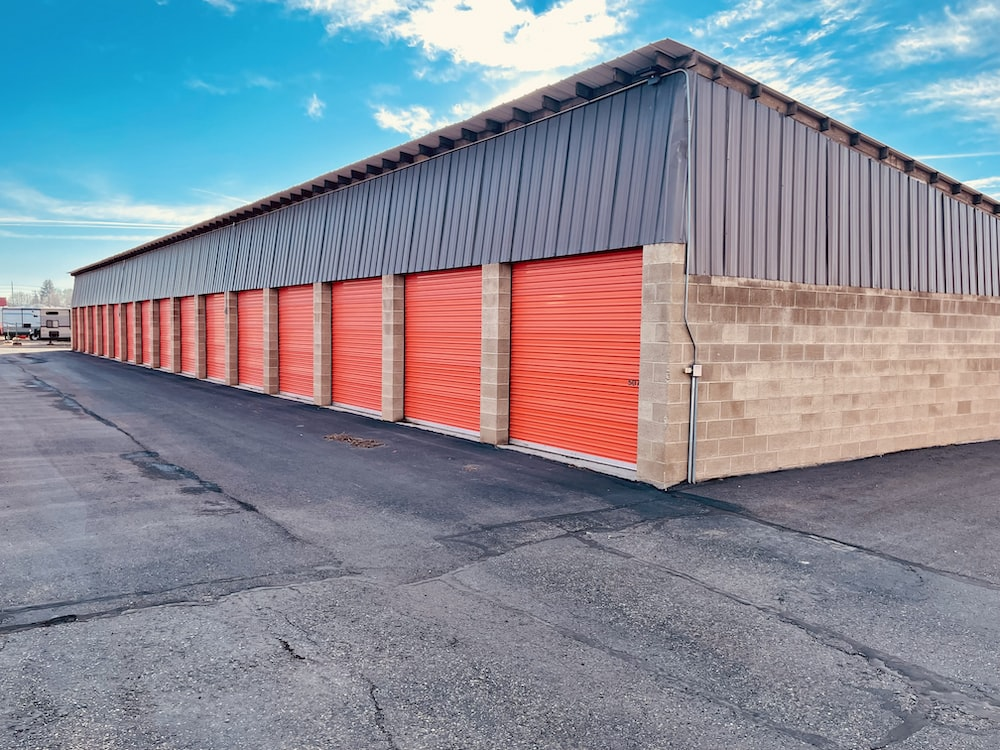 1. Business Storage
Businesses usually go for commercial warehouse storage, but business storage may work for smaller businesses that don't have that much inventory to store. Business storage can benefit people without a storefront and limited space for their products. Anyone looking for a self-storage unit for their business needs to ensure the place has ample security and proper sealing on the door to prevent any dust or debris build-up. Having a self-storage unit is helpful for businesses because it will cost less than a separate inventory space. But business owners opting for this need to be careful because a problem with the storage unit can cause damage to their products. For example, someone may steal the merchandise if the security is lax.
2. Military Storage
Some storage facilities cater to the military. The personnel and families tend to move around a lot. The storage facility comes in handy during the transitional period of house hunting, or they may move to a smaller space and need storage to store extra belongings. Military storage options are convenient for personnel on Permanent Change of Station (PCS), Temporary Duty (TDY), and Temporary Additional Duty (TAD).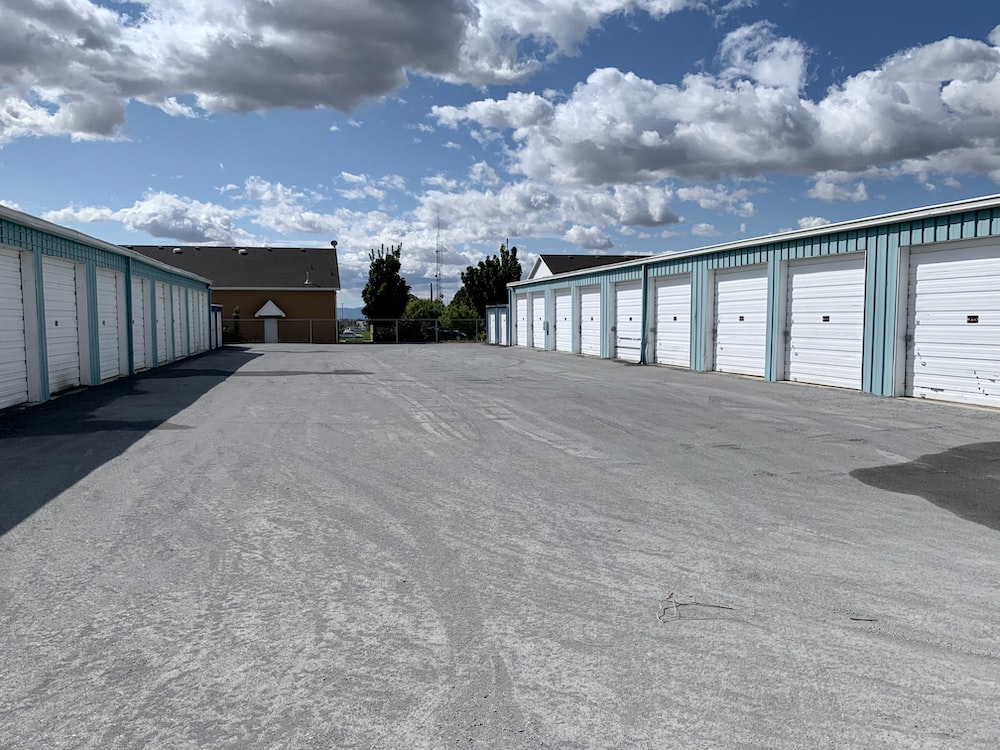 3. 24-Hour Storage
Storage facilities either work only during business hours or 24/7. A 24-hour storage facility will be advertised as such. In a perfect world, there will be a set time for everything. Usually, that's not the case. People may need access to the stored items at different times of the day. You can access 24-hour storage any time of the day and any day of the week.
Valley Relocation – Temporary Business Storage in California
Commercial warehousing is an ideal solution for businesses that need to receive goods but don't have the space, can't afford a private warehouse, etc. Valley Relocation accepts deliveries and shipments and provides long-term warehousing for those in California looking for temporary business storage. We are a commercial moving and storage service in California that has been around for decades catering to multiple moving and storage needs.
Our commercial business movers cater to all standard moving tasks, and then some and our warehouse employees will ensure that your goods are in perfect condition. Our commercial warehousing includes a logistics hub, freight forwarder, accessibility, and pull and prep.
Give us a call for more information on our storage services. You can also get a free site survey and cost estimate from our full-service commercial moving company. You can hire our services in San Francisco, Sacramento, San Jose, and more.