Business relocations are tough and can be overwhelming for the business, employees, and other stakeholders. When it comes to relocation, most business owners will think twice before moving to a new space. However, once they decide to do it due to various factors, there are several things that they need to take into consideration.
Most businesses will try to find a way to relocate office resources on their own in an attempt to save money. While it may seem like a smart decision at the moment, it can cause more damage than profit for the business. Trying to transfer your business resources, equipment, and other material can result in property damage, equipment malfunctions, and more.
In light of these considerations, businesses must hire commercial moving and storage facilities to accommodate their commercial move.
When you're hiring a commercial office mover, it's important to ensure that you're getting a complete range of services at affordable and reasonable rates. You can't just sign up for the first service that comes up in your research. Unlike other moving services, our team at Valley Relocation takes pride in the fact that they offer a diverse range of services for all its clients.
Keep reading to explore the different services that we offer to different businesses according to their moving needs.
1. Diverse Office Moving Facilities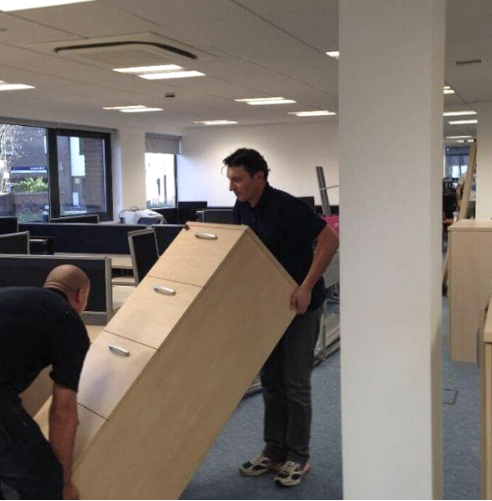 We understand that each business has unique and different moving and relocating needs. They can't offer the same services to each business to simplify their jobs.
Instead, we focus on each client and then offer a range of services that would suit their conditions, budget, and their technical needs. We offers a diverse range of moving facilities depending on the size of the business and what it might need from its commercial movers. We offer relocations within the office, to a different location, and even work with customers with complex moving needs.
2. Specialized Logistics
Do you have the equipment, resources, or other corporate belongings that you need to carefully transport to the new location? If you have such moving requirements, regular moving vans and transport might not be enough for you.
So, how can you effectively move your business things around without complicating the process? You can hire the Valley Relocation team, knowing that we can offer you some of the best and most specialized transportation logistics. Whether you need climate-controlled shipping or need someone to carefully uninstall, pack, and reinstall your equipment and goods, we're here for that.
Some of our most experienced staff members work with clients that need specialized transportation. We spend time assessing their needs, give them regular updates, and then allot our best resources to streamline and execute the process.
3. Technology Relocation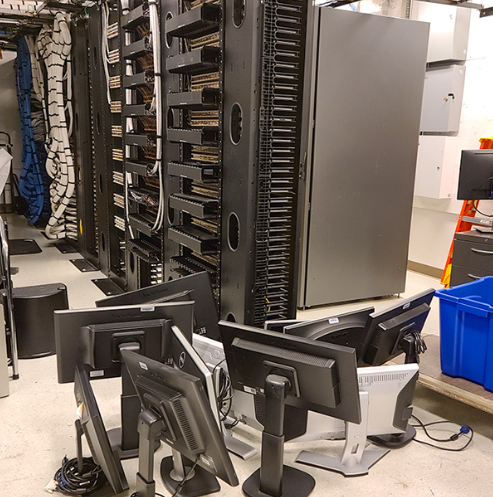 While moving chairs, tables, and other stationary resources is comparatively simple, moving and relocating IT equipment might not be the same. IT equipment needs extra care, attention, and precautions during the move.
Most businesses would treat their IT equipment similar to the rest of the resources, which often results in technology damage and loss of several thousand dollars. However, with Valley Relocation, you can expect specialized IT relocation.
We're known for our experienced IT equipment moving services. We have a separate technical team that assists businesses that need to move their IT equipment. These specialized teams are then entrusted to move these pieces of equipment in special packaging.
They spend a large amount of time focusing on properly uninstalling, packing, moving, unloading, and then reinstalling. The safer your IT equipment is, the easier it will be to get your business up and running in no time.
4. Insured & Trained Staff
Whether your commercial relocation is simple or complex, Valley Relocation treats you with the same priority levels. While a complex move might require highly trained and technical staff, a simple move can be done with regular workers.
But with us on the job, no matter how simple or complex your move is, our staff takes care of all your moving needs. We have staff that is insured, which reduces the impact of any damage and accidents that may occur during the move.
Moreover, we train each of our staff members completely to give them the experience and the skills you might require during your official moving days.
5. Reliable & Prompt Processes
As local commercial movers, we don't believe in delaying any processes. We assess all your moving needs ahead of time so that on a moving day, you're not waiting for additional resources or extra staff members.
We will sit with your team and decide on a time that suits both you and our company. Once the time has been decided we will make sure to arrive on time and start working on your move immediately. As a business, we understand the complexity and adverse effects of downtime for your business. Our main priority is to offer you quick, seamless, and easy procedures and our main objective is to relocate you and your business resources promptly without causing any delays to your operations.
6. Free Site Surveys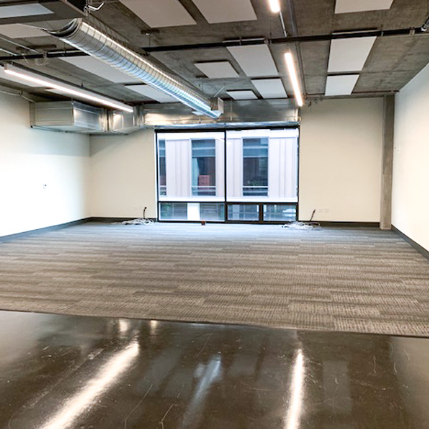 When hiring a commercial mover, you have to be vigilant about whom you're trusting your business with. Several movers might only talk to you on the phone or in person, and give you a quotation for their services. While it may seem perfectly fine, most of the time it's not.
Each business and office have its own set of moving requirements so you can't offer the same services to everyone. With Valley Relocation, you will find that all of our superiors and project managers will come and give you a free site survey so they can assess your specific moving needs. Once we're aware of what you need from us, and how we can accommodate you, we will create an affordable quotation for the services.
Our site surveys reduce the chances of mistakes and miscommunication between the relocating business and the relocation company.
7. Warehousing & Storage Facilities
During a business relocation, you don't want to spend time worrying about extra resources, raw materials, and various product deliveries coming in. You want to focus on the move, its complexities, and other procedures.
This means you'll need a storage or warehousing facility to store your excessive goods, raw material, or supplies. Luckily, Valley Relocation offers a diverse range of warehousing and storage facilities for all of our clients. We offer secure, organized, and climate-controlled space for goods and resources brought in by our clients.
Our warehousing and storage services are both long-term and temporary. It will depend on the needs of your business. Whether you're moving into a space that's smaller than the previous one, or if you want to cut back on storage costs, hiring Valley Relocation can be the money-saving option you needed all along.
8. E-Waste Disposal
When companies are moving, they realize they have a lot of e-waste that needs to be disposed of correctly. While you can just toss it all away, you might want to be more responsible toward your environment. Valley Relocation offers e-waste disposal services that assist businesses in getting rid of extra resources, equipment, and other important data.
We carefully dispose of all your documents, resources, and equipment without endangering the sanctity of your company and the environment.
9. Facility Services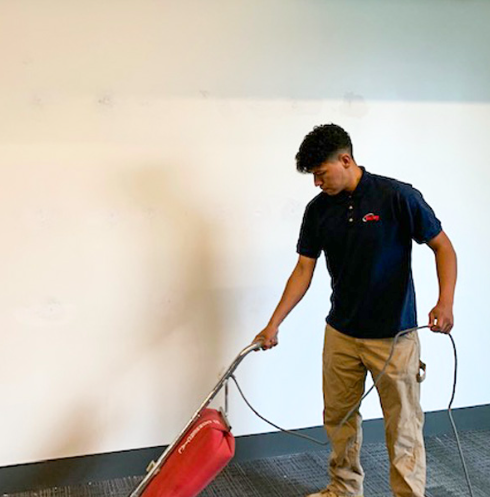 Most businesses pay a security deposit when they rent an office space or building. That gives landlords the resources to make repairs in case any damage occurs.
To earn your security deposit back it's important that you leave the space spotless and repaired. Valley Relocation offers facilities support services that include light maintenance, cleaning, and sanitizing services. We also fix dry walls, patches, and complete paint in areas that are damaged or need a little touch-up.
We help clean out the old space to make sure that the landlord has no complaints.
Additional Moving Tips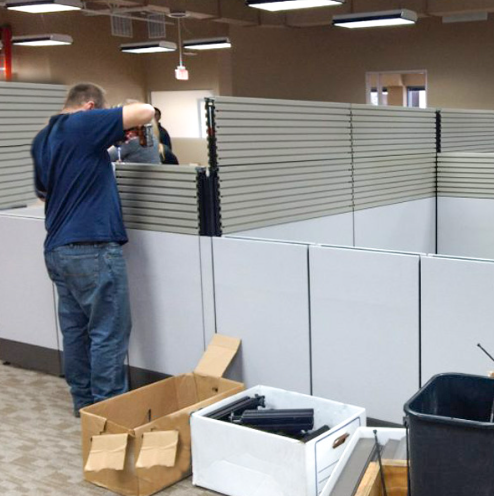 While we offer so many relocation services to all our clients, some things can affect a smooth business relocation. To make things easier for our clients, here are some office and business moving tips that will improve the overall process.
Let's explore.
Plan Your Office Move
You can't just dive into an office move with a lack of planning. To do this correctly, you need to map out several factors along the way to provide your business with a smooth transition. When you decide to move locations, it's time to call a meeting and discuss it with your team. Your team will help you simplify problems based on their departments' needs.
Plan the move extensively and discuss protocols, budgets, and other important details. The more you plan, the easier it will be for you to execute the relocation.
Appoint Managers & Coordinators
Business relocation can become very complex once you start planning it out. Several fronts need corporate attention, and one person can't possibly do it all.
The best way to handle this is with the help of your team. You need to appoint managers and coordinators that will help you assess the ability and strength of each department. The more you understand your own moving needs, the easier it will be for you to communicate them to a local moving company. Your managers and team members will help you sort every little thing out.
Estimate Your IT Needs
Some companies aren't IT intensive, and they can get away with simple moving services. However, this entirely depends on each company's functions and business operations. If you rely heavily on your IT equipment or department, it's important to plan its move ahead of time.
Make sure that you consult with your moving company to get an idea of how you can simplify the equipment move for them. Similarly, data center relocations are even more complex and would need specialized logistics to execute the move.
Find Available Parking Spaces
Don't let your moving company suffer on D-day. You want to make sure that things are streamlined on your end for your moving company. You don't want them worrying about parking spaces when you're already on sensitive time to get things done properly.
Make sure there's reserved parking for them and a cleared-out space for them to move around in while moving your resources.
Make Sure Nothing is in the Way
We understand that halting operations when moving can be a problem and you might want to assist the movers in any way possible. However, you need to understand that the only way you can help a moving company is by staying out of their way and trusting them to do their job.
They are professionals that follow certain procedures to bring you top-quality relocation services.
Hire Professional Movers with Valley Relocation, Today!
Office and business relocations can be a hard and overwhelming experience. Moreover, if you're doing it for the first time, chances are you're not entirely sure which services you should be choosing. If you're still on the lookout for a commercial business mover that offers a range of diversified services that can help you move your business from one location to another seamlessly, check out our website, Valley Relocation.
We've been providing uninterrupted, seamless, and trustworthy commercial moving services since 1985. We offer several different relocation services including temperature-controlled shipping, special transportation, storage facilities, and a lot more. We promise to deliver top-of-the-line services with our trained and skillful staff.
You can hire us for the job today, or take out time and get in touch with us if you want any further information.