In the past decade, we've seen many small businesses emerge across the US. These businesses are key players in the economy's growth and innovation. However, starting a business isn't without its challenges. One challenge that many businesses face is storage. From storing inventory to equipment, a business needs space for many reasons. Deciding whether to rent a warehouse or not can be intimidating, but it can benefit your business greatly.
Valley Relocation is a commercial moving and storage company that provides services to various industries. Here they explain why renting commercial warehouse storage for small businesses is beneficial and, in some cases, essential.
Why Rent a Commercial Warehouse Storage?
Big businesses have the budget and capability to have their own warehouse and maintain it. But the 32.5 million small businesses in America don't. That doesn't mean they don't need it; it's just not possible for them to maintain one. This is when they start looking for cost-effective and beneficial solutions such as commercial warehouse storage. There are multiple types of warehouse storage systems and several reasons a small business should consider investing in one.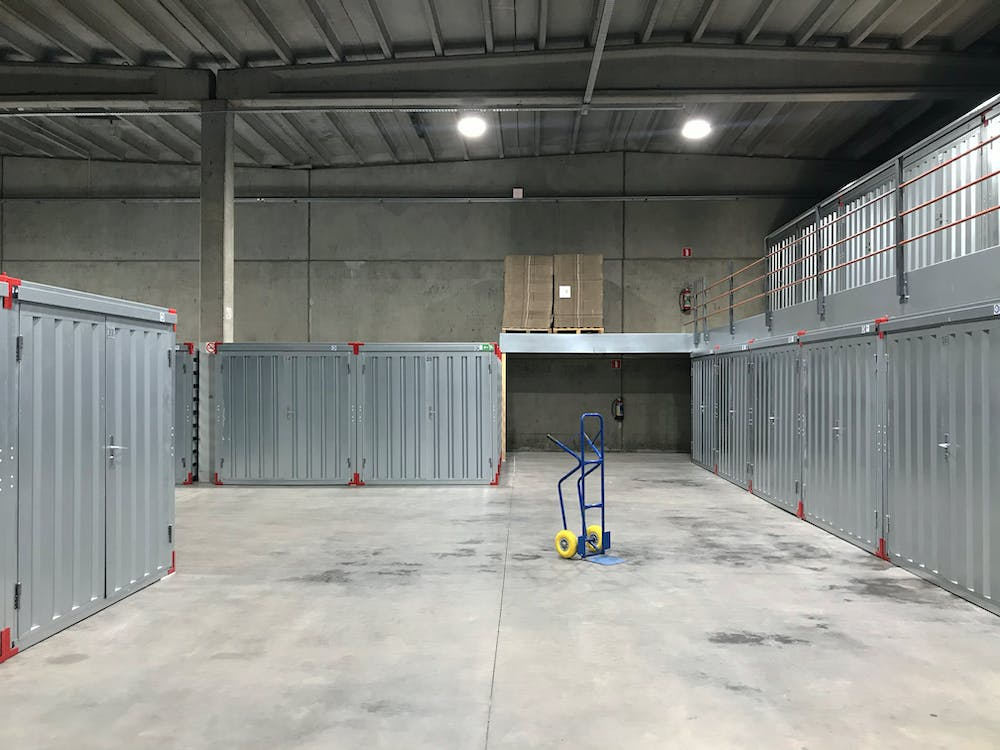 Types of Warehouse Storage Systems
Before renting commercial warehouse storage for your small business, you must know which one you want. There are multiple storage systems in warehouses; all of them won't be right for you.
1. Static Shelving
You'll see static shelving in your homes and stores, and they handle lightweight inventory. It's designed to stay in one place and can bear a few hundred pounds per shelf. This shelving is good for those that need continuous replenishment of their inventory. The inventory must be manually picked, placed on shelves, and organized since it's incompatible with forklifts. If you have a large inventory like furniture, etc., you'll need a wide-span shelving system because it can bear more weight. A wide-span shelving system can also be used in the high-elevation configuration, while static shelving cannot. Static shelving is good for businesses dealing with clothing, agricultural produce, machine parts, and lighter products.
2. Mobile Shelving
Mobile shelving is an adjustable solution, which, similarly to static shelving, needs manual placing and organizing. It will also bear a similar weight. The main difference is that this system can adjust to less space and store more items. Rail systems are used so cabinets or shelves can be mounted on top to make the inventory more accessible and save space. It eliminates any need for fixed aisles. The system has level tracks that can be manual or mechanical and may come with a locking system for better control of the shelves.
3. Pallet Racking
Pallet racking is one of the most common types of system present in commercial warehouse storage. It's considered the centerpiece of warehouse operations. The system can be made of plastic, metal, or wood. A large inventory is received and placed on the pallet using a forklift or the warehouse's own mechanism system. Pallet racking is divided into more categories, such as narrow aisle racking, carton flow racking, shuttle racking, vertical racking, etc. Warehouses choose the system based on flexibility, space, weight limits, and infrastructure demand. A typical pallet rack can hold up to 2,000-4,000 lbs of weight.
4. Multi-tier Racking
Some businesses have a large stock of items but with small unit sizes. For them, commercial warehouse storage with multi-tier racking works the best. The system focuses on utilizing the vertical space. This system is flexible because tiers can be removed or added as needed. However, this warehouse system is suited to lightweight items that employees can pick and organize manually. Each tier is added strategically, and items are organized densely to make the most out of this system. Multi-tier racking must follow ceiling-to-rack compliance guidelines.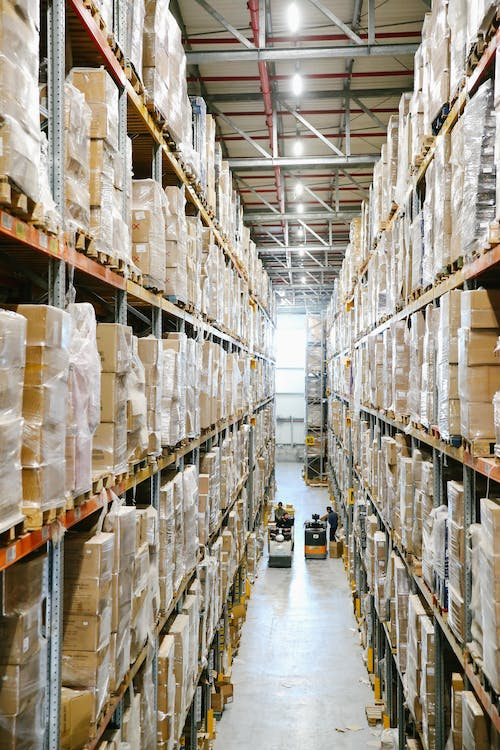 5. Mezzanine Flooring
For warehouses with a strategic layout, adding more space through the mezzanine flooring system is possible. It's a space-saving option because another floor can be constructed above the main floor. However, it's an intrusive option since it's expensive to build a whole floor above an existing one. Still, it's a system with the most potential for customization and can include various features like conveyors, lift systems, and lighting.
6. Wire Partition
Mezzanine flooring is a high-tech option, while a wire partition is on the other side of the spectrum. The modular steel system includes placing wire cages strategically that can be installed or torn down quickly and as needed. Mostly, inventory that needs extra security is stored here.
Reasons To Invest In Commercial Warehouse Storage
1. Decreases Clutter
Many business owners complain about clutter in their office space. However, a survey shows that 78% of people have no idea what to do with clutter. The warehouse provides extra space that can help business owners reduce clutter and be more productive. It's also somewhere you can store any seasonal merchandise until you need it.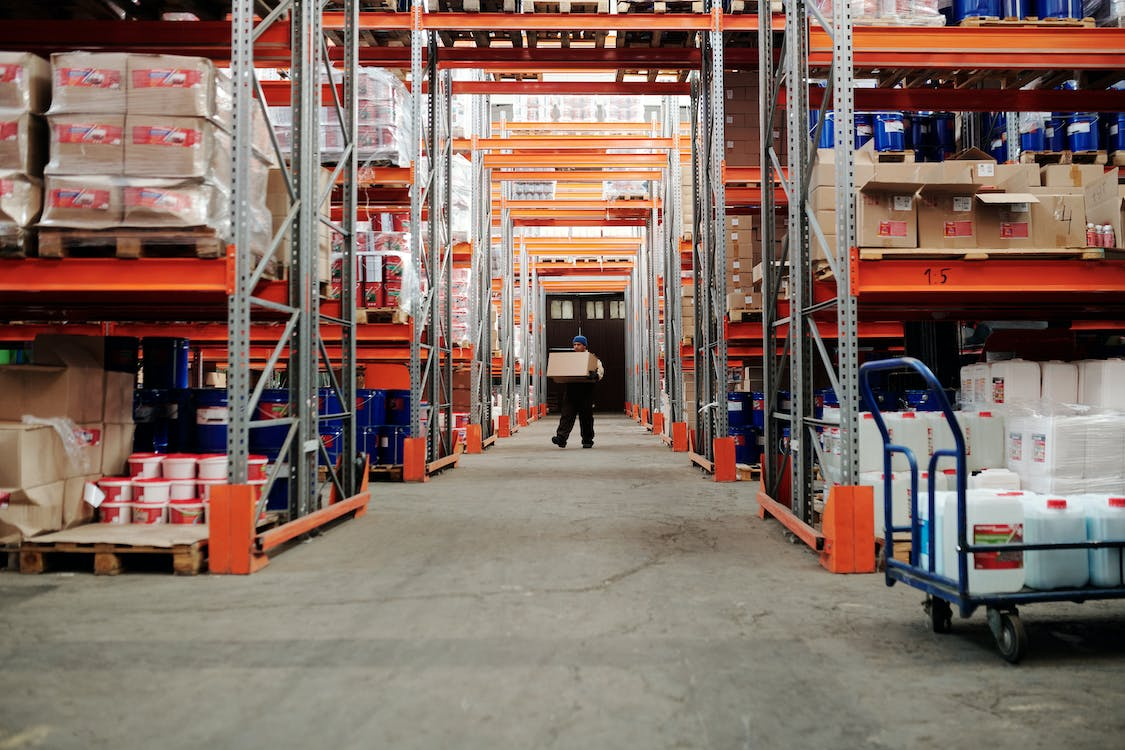 2. Security & Insurance
Commercial warehouse storage for small businesses is a great option because of the security and insurance it offers. In 2022, America's small businesses were slammed by rising crime. Such businesses often become the target of criminals since they can generally afford basic security. This makes commercial warehouse storage for small businesses an excellent choice because they are extra secure. The different types of security measures you'll find in a warehouse are:
Security Cameras
Warehouses have security cameras that can capture crystal-clear video from 1080p in HD to 4096×2048 resolution. This gives a clear view of anyone coming in and out of the warehouse. The cameras also send the recorded footage to an offsite server to keep it secure, so it preserves evidence. They are a great deterrent to thieves, and they won't be able to tamper with the footage.
Alarm System
Commercial warehouse storage for small businesses is the ideal solution because most, if not all, have state-of-the-art alarm systems. In instances of break-ins, they immediately notify the security in the warehouse and the police allowing them to stop thieves in their tracks. Around 60% of burglars are deterred by an alarm system.
Security Patrols
Warehouses have their own security guards that will constantly patrol the premises. They ensure that no intruders are lurking in the corners or the camera's blind spots. Just the presence of security on the premises can minimize large-scale thefts.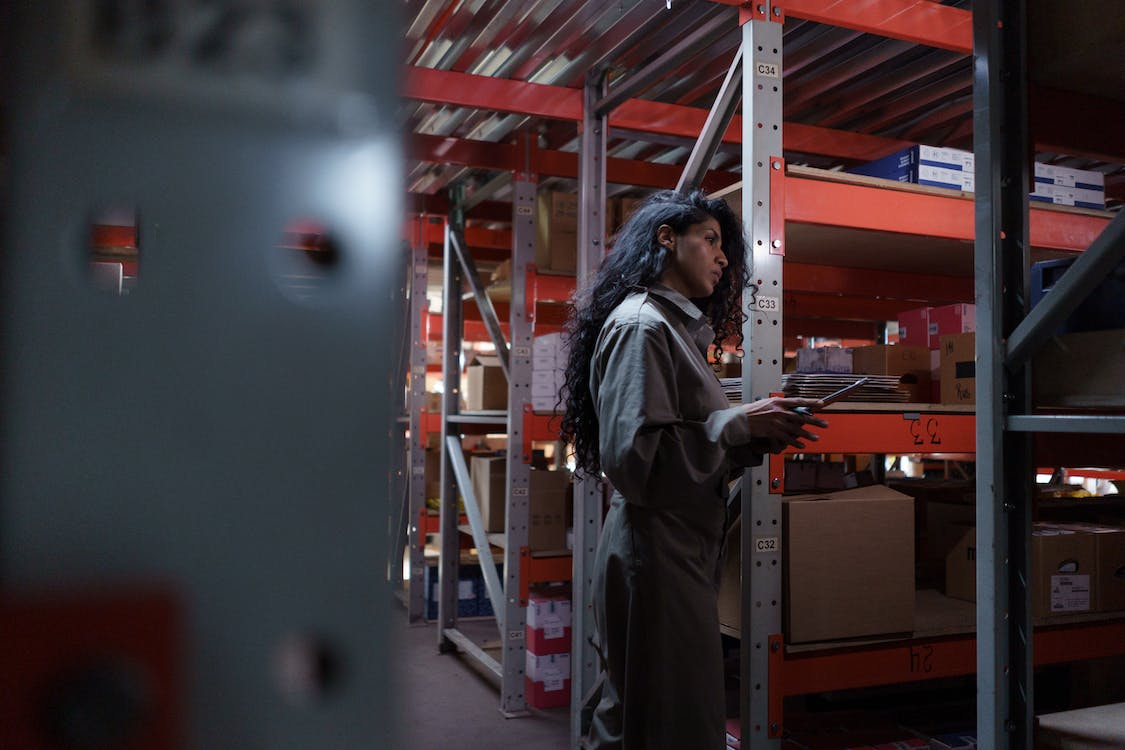 Access Control Systems
How is high-value merchandise kept secure in a warehouse? A warehouse has access control systems that make it impossible for anyone unauthorized to access it.
Inventory Tracking
Many commercial warehouse storage and 3PL facilities have an inventory tracking system with information on all the inventory stored in the warehouse. Not only will you know immediately if anything's not where it should be, but it will also inform you of inventory shrinkage. Keeping track of inventory is 101 of loss prevention. This is an extremely important aspect of keeping inventory secure that around 43% of small businesses haven't adopted.
Secure Doors
Warehouse storage has secure doors that are difficult to bypass. Weak doors and locks will allow entry to thieves, which is why warehouses have robust doorways to prevent it.
Window Security
Physical business locations like retail stores and restaurants have ground-level windows that thieves can easily break into. A warehouse's windows are typically high up and reinforced to deter any unauthorized entry.
3. Storage For Inventory of Every Size
There are around six types of commercial warehouse storage systems. Depending on your inventory type, you can pick any type of storage. You can rent a static shelf warehouse if you're a clothing retailer looking for a storage space to store your seasonal inventory. Static shelves can handle a few hundred pounds of weight easily without any damage to your inventory. On the other hand, what if your business deals with sourcing and providing heavy commercial kitchen equipment? You'll need something sturdier, like a pallet rack. If the warehouse has pallet rack beams, it will be able to handle up to 6000 lbs of weight.
4. Exclusive Access
As mentioned above, commercial warehouse storage for small businesses is an excellent choice because of the security measures. There is exclusive access to people who have rented the space; at most, security can get in and out.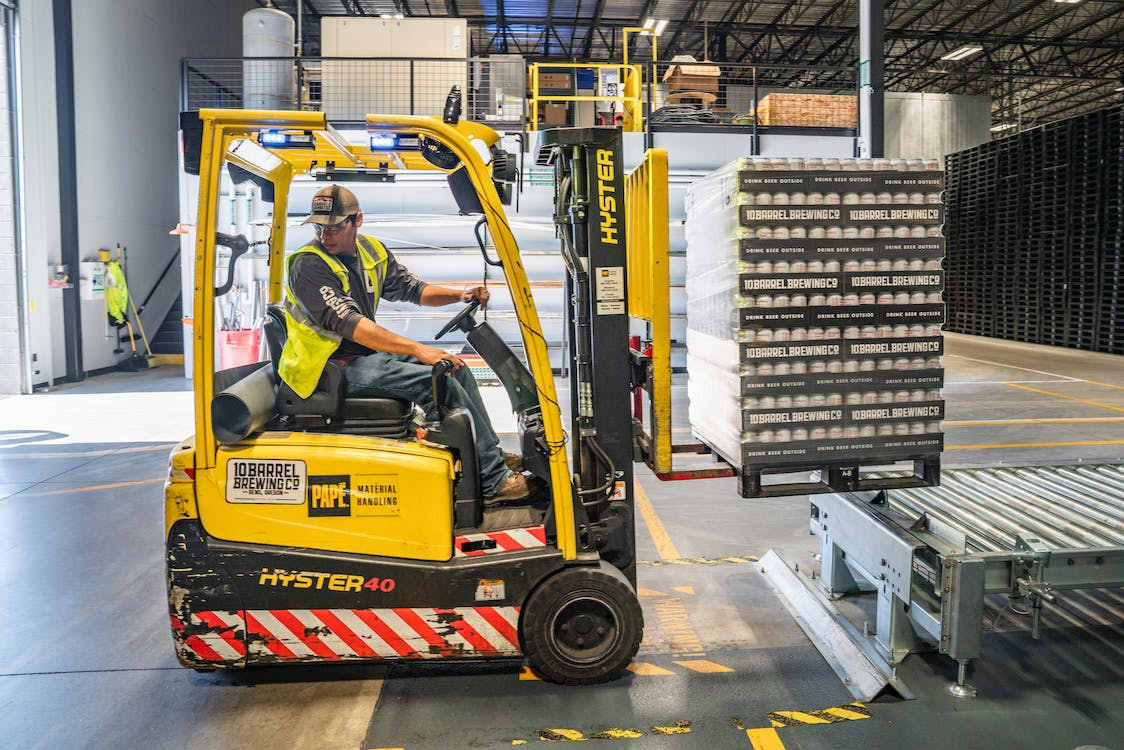 5. Free Up Space In Place of Business
Did you know that half of the 30 million small businesses in America are home-based? Many people work out of their home offices or garages to work on and grow their businesses. However, this means that sometimes, they must sacrifice space for their personal needs in favor of professional needs. However, they won't need to if they have access to temporary commercial storage. They can keep what they don't immediately or their inventory in a rental space while they focus on running and growing their business from their home or garage office. These small businesses can continue upscaling their storage space as needed as they expand.
6. Smooth Business Relocation
Small businesses usually have to move around as they expand or try to settle in. Commercial warehouse storage comes in handy during business relocations as well. It's highly unlikely that your old and new place of business will be the same size. This can mean having to downsize your equipment or furniture. However, disposing of and purchasing it repeatedly as you move around will burden your finances.
According to a survey, a shift to a hybrid workforce for businesses will continue. This will lead to more companies relocating to smaller spaces. However, inventory still remains a concern. As they get used to the new normal, warehouse storage can be a good spot to store any excess inventory, equipment, or furniture. Businesses can decide what to do with the last two later while keeping their inventory secure.
7. Accessibility &Convenience
Warehouses are known for their accessibility and convenience, even more so when the location is close to your business. We've established that most small businesses typically don't have the space for inventory storage. If the commercial warehouse storage is close to your place of business, it's possible to access inventory whenever needed.
Moreover, many warehouses are built near ports, airports, etc., making it possible to receive overseas inventory and have it directly stored there. This ensures a smooth flow of goods since access points are close to the warehouse. Some temporary commercial storage services, such as Valley Relocation, also have transportation facilities. We have freight forwarding and cross-docking and will ship your goods to your business. We are also an agent of CRST, which is why we can ship your goods elsewhere too.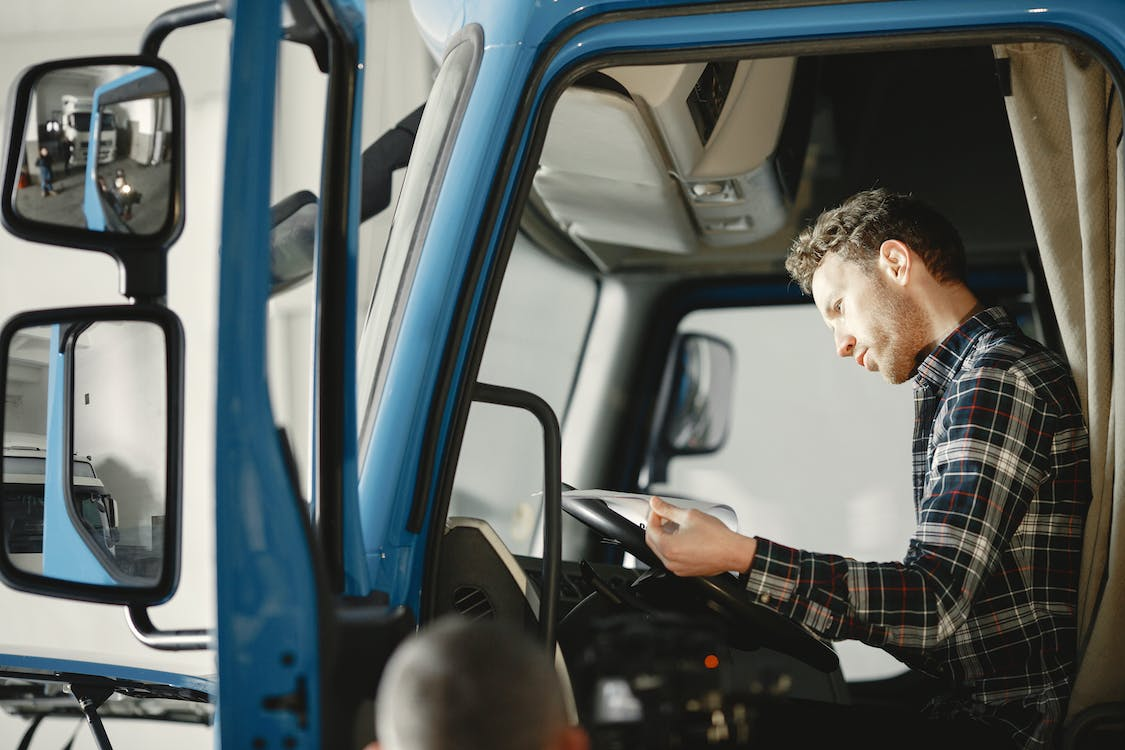 Valley Relocation – Commercial Storage in California
Commercial warehousing is an ideal solution for businesses regardless of their size. Valley Relocation is a commercial moving and storage service in California that has been fulfilling moving and storage needs for over 30 years.
We are commercial business movers catering to all and any moving tasks, as well as warehousing. Our commercial warehousing provides storage solutions for the short-term and long-term. We have a secure space with a freight forwarder, cross-docking, logistics hub, and more. We also accept deliveries and will ship to the location you specify.
Give us a call for more information on our storage services. You can also get a free site survey and cost estimate from our full-service commercial moving company. You can hire our storage services in Concord, Benicia, Sacramento, and Milpitas.