An organized workforce is more about creating a visual appeal. It has been shown to reduce stress, improve productivity, and increases the feeling of control. The appearance of clutter makes a brain think there is more stuff to do and makes a person increasingly overwhelmed to finish it. Reorganizing the office can eliminate that and enhance the working environment. If you've recently moved offices, now is the best time to revamp it and get organized. At Valley Relocation, California's leading local commercial movers, we not only help with every facet of the move, but our experts also provide tips on what to do after. Here are some post-move organization tips to improve your workplace.
Create Work Zones
If you didn't have it in your previous location, a great post-organization moving tip would be to create designated work zones in the new space. For example, you can have a separate space for writing and filing documents, a separate space to add personal items like to-do lists or pictures, a place for technology, etc. This can help minimize frustration among employees in organizing and reaching for it. Almost 68% of employees are typically positive about office relocation, but businesses must also think about the 32% and make the transition easier for them. A coordinated and well-arranged work zone can help.
And you don't have to go out of your way to create them either. Map out the office, see which spot will optimize productivity, and have your movers place things accordingly. If you pick commercial business movers like Valley Relocation, you can get all technology de-installed from your old space and re-installed in your new one. You won't need to involve the employees either. Surprise them with a more productive and optimized workspace, which will excite them to work in the new office.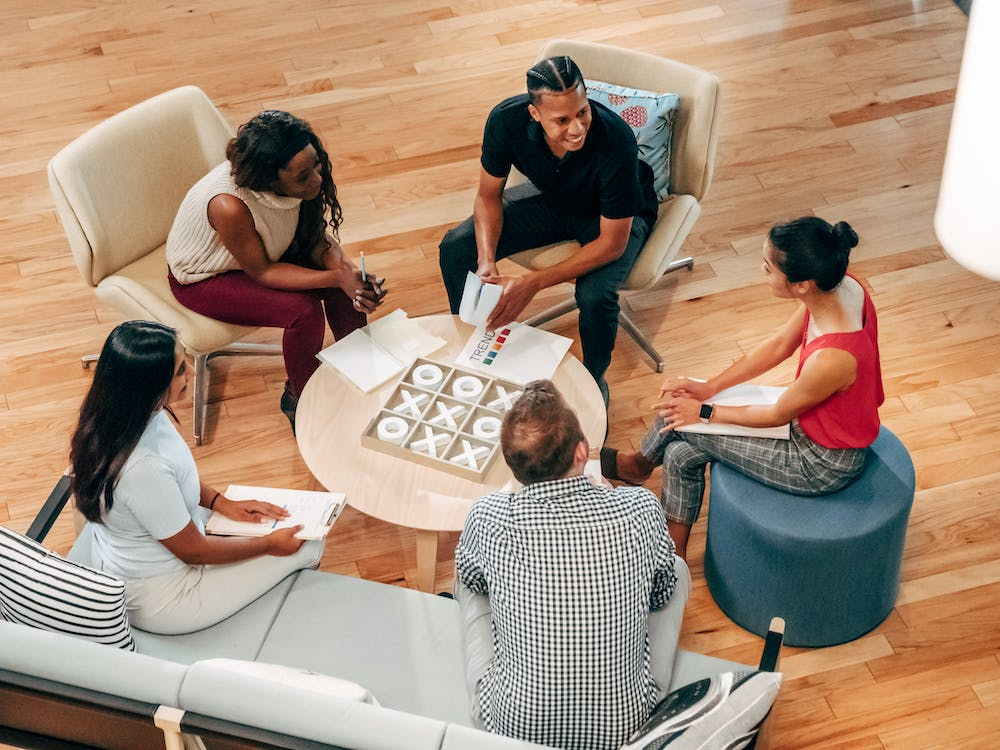 Automate Recurring Tasks
Repetitive tasks are boring–there's no other way around it. However, they're still crucial, hence the repetition. Businesses deal with them daily, and they take up a disproportionate amount of time. Managers and business owners can save time through automation. It has several benefits than just saving time:
Automation increases productivity because it will take care of menial and repetitive tasks and free your time to focus on areas such as development, growth, etc.
Repetitive tasks are often put to the side until the last minute and aren't given much priority. This leads to rushing through them when it's time to get to them. Automation minimizes mistakes by getting them done on time and getting them done well.
The tasks may be boring and recurring, but you or someone you hire needs to do them. Doing it yourself will mean less time for other things, while hiring someone to do them means giving them a salary and benefits. You can lower costs by automating the task. This frees up your time and won't require hiring another person to handle them.
Label Things for Easy Finding
Have you ever had new employees that kept asking where one thing or another was? That's because, in a new environment, they may already feel overwhelmed and may be facing difficulty finding things. Even older employees sometimes have this trouble. Now imagine a completely new space; everyone will take time to learn where things are. This is where labeling becomes key.
The key to organization is making things easier to find and access; labeling helps with that. It can be something as simple as a handwritten adhesive label, or you could get them made professionally. The bottom line is having a consistent method around the office that will make things easier to find. Start labeling while you're unpacking.
If you hired commercial business movers for the relocation, you likely labeled the boxes. Start by segmenting boxes that will go in a similar area and use the label as a guideline on what the labels in the office should be like.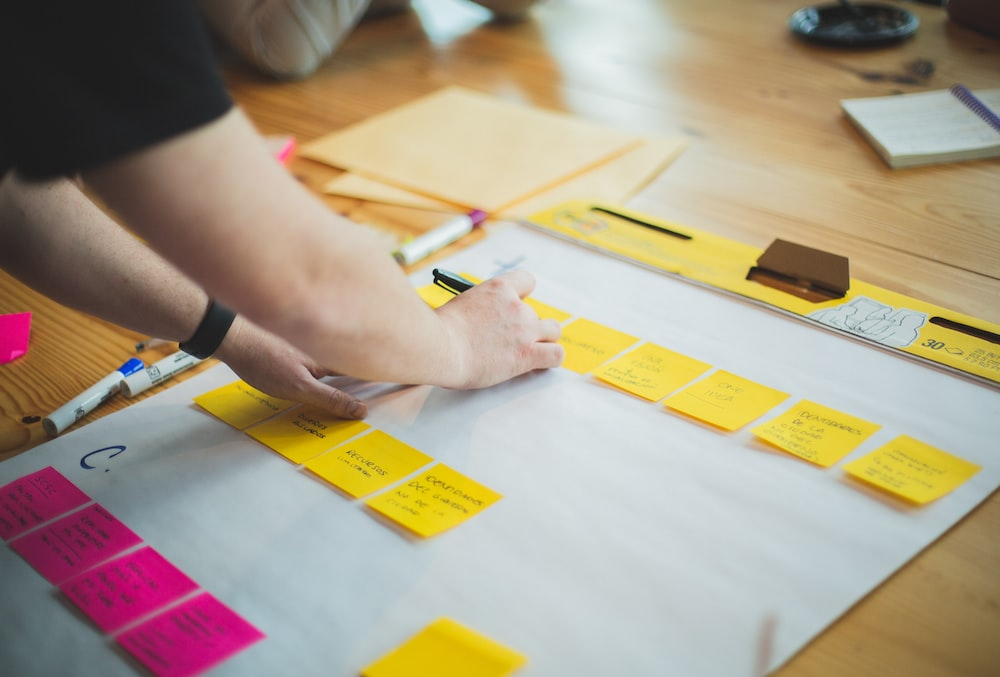 Work Out Storage Solutions
Around eight out of ten business owners complain about clutter taking up space in their office. One of the best post-move organization tips you'll ever receive is investing in storage solutions. It's also one of the easiest ways to get organized. Start with storage ideas for smaller things, such as stationery. Move on to organizers like sturdy cabinets for documents. Many organizations now choose to have digital copies of their important documents, but if your office still uses physical documents, have lockable cabinets to keep them secure. Keeping everything stored correctly will also make it easily accessible.
But what about businesses with large amounts of inventory, such as E-commerce or retail businesses? They should consider investing in commercial warehouse storage. Renting a space to keep inventory secure will free up safe for the business. Third-party storage solutions like warehouses also have additional benefits such as inventory management, quick accessibility, transportation, etc. You or your employees won't have to climb over the inventory in the business location. Moreover, this extra space comes without significant capital investment.
Hide The Wires
Clutter can be both physical and visual, like wires. An office has multiple monitors, laptops, phones, chargers, etc. While it's common that every office is adorned with them, the number of wires, when added up, quickly gets out of hand. Reduce the physical and visual clutter by hiding the messy wires. You can add slots to all desks so employees can store the wires away. Try binder clips if you're looking for a DIY and more affordable idea.
Group the wires together, put them in a binder clip, and hide them from sight. Bonus: you'll save yourself the trouble of fishing for cables that always seem to find their way into the hardest-to-reach corners. Since their desks are where the employees spend the most time, you must do everything you can to implement useful tools to keep the desk organized and looking polished. Reducing the visual clutter will also help reduce stress.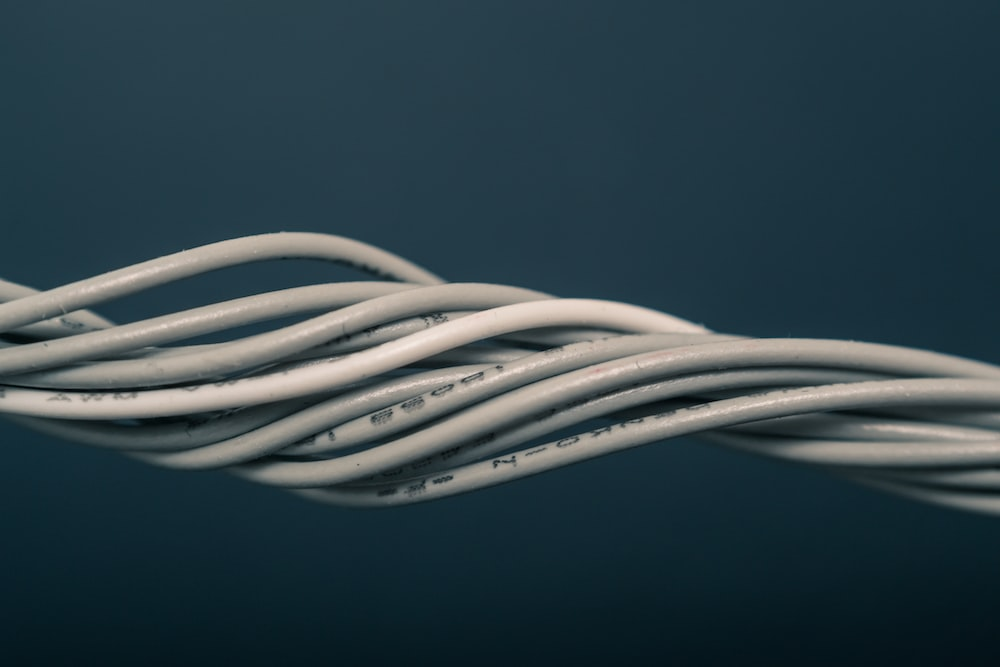 Revise the Filing System
As we stated before, most businesses have switched to digital filing systems for convenience and security. However, you must keep revisiting the filing system to keep it up to date. Make regular backups if you're storing it on a computer or the cloud. Here are some more post-move organization tips for filing systems:
Have a meeting folder: A meeting folder is where all employees and managers will be able to put items to be discussed and anything to go over in an organized manner. This will ensure that the meeting stays on track, and if it's ever moved up, it will save everyone involved the stress of writing up the list again.
Have a "waiting on response" folder: So many documents are held onto because someone is waiting on a response for one thing or another. Create a "waiting on response" folder that you can check periodically. The folder helps track when to follow up on the response and pending work.
Have an archive folder: Once you're done with documents, you may be tempted to delete them to get rid of the "clutter." However, you may need it later. When a project is complete, compile all documents and file them away.
Have a working projects folder: Similar to an archive folder; you should create a working projects folder that will be accessible to everyone working on it. They can add materials and keep better track of the progress on it.
Create Vertical Shelving
According to the California building code, the standard room height is a minimum of 7 feet. Businesses in California should focus on more vertical shelving options. The best way to free up space around the office will be to push it back and take it up. This idea can be used to store snacks for the whole office, unused technology, and any low-usage supplies. Vertical shelves improve the ergonomics of space, especially in offices with smaller spaces but a significant number of employees. Moreover, the more space you save vertically, the more you will free up horizontally. Many businesses prefer adding vertical storage solutions since it improves accuracy and frees up available space for more revenue-generating activities.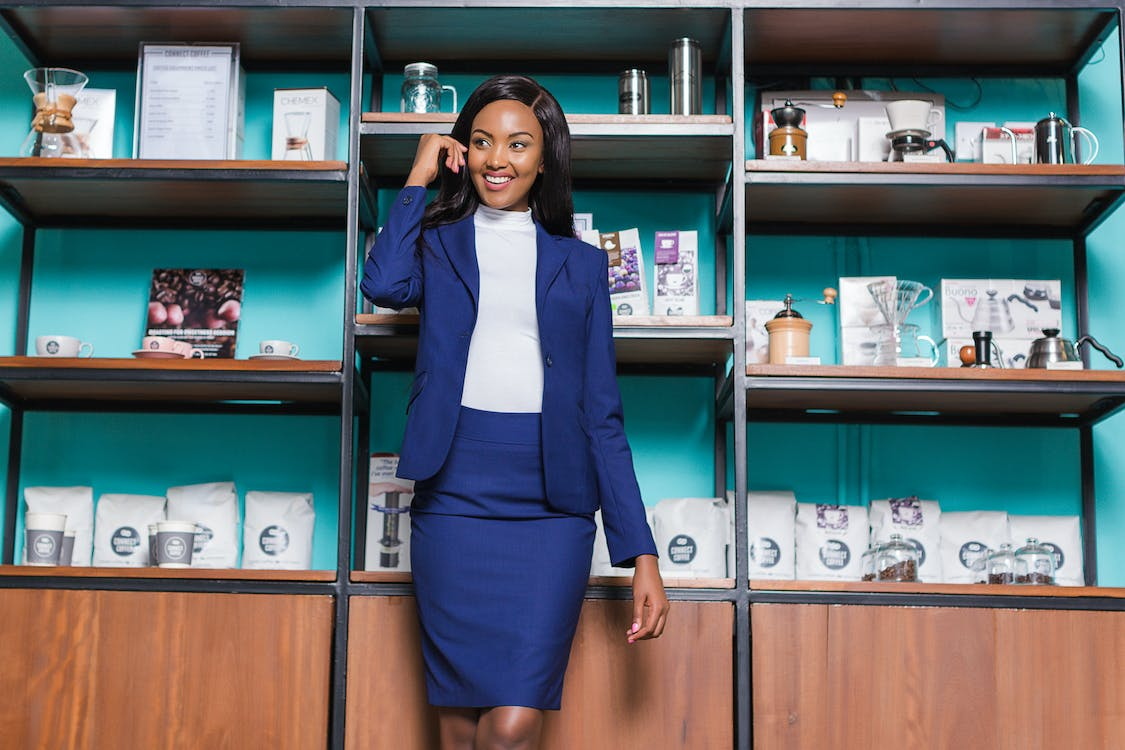 Utilize Wall Space
One thing that often goes wasted in an office is the wall space. This post-move organization tip is especially helpful for offices with cubicles next to the wall. You can use the wall space to free up space on the desk through pegboard solutions. Employees can keep their supplies on the pegboard. Not only does this look creative in an office, but it also keeps office supplies at the fingertips. If you're looking for a different solution yet a modern one, try a honeycomb shelf. In addition, if there isn't enough wall space for each employee to have their own pegboard, get together with your team to create a shared collection. It will also be a great way to commemorate the new office space.
E-Waste Donation and Disposal
One post-move organization tip we always recommend, and not many people do on their own, is e-waste donation and disposal. Many businesses move to either upscale or downsize the business. In the first case, it may invest in technology for the office to improve efficiency and get rid of obsolete technology. In the second case, due to downsizing on space or the number of employees, they may not need the same amount of technology or office furniture around anymore. Discarding it haphazardly means contributing it to the landfill. Around 8.5 million tons of office assets end up in the US landfill annually. This then contributes to greenhouse gases and climate change. As humans, it's our responsibility to leave the planet in good condition for future generations, starting with recycling and donating correctly.
There are also several more reasons than just keeping it out of landfills that make e-waste donation and disposal important.
Electronic products include resources like gold, silver, and platinum, along with aluminum, copper, and glass. Donating them or having them recycled properly means the materials can be salvaged. Most electronics are also completely recyclable.
Reclaiming recyclable materials means there is less demand for raw materials, lessening the resource burden. For instance, 40 to 800 times of goldcan be extracted from one metric ton of circuit boards than through one metric ton of ore. Donating and recycling will help conserve resources.
Manufacturing and processing new products, known as "virgin materials," emit greenhouse gases. The more material that's available means less processing is needed.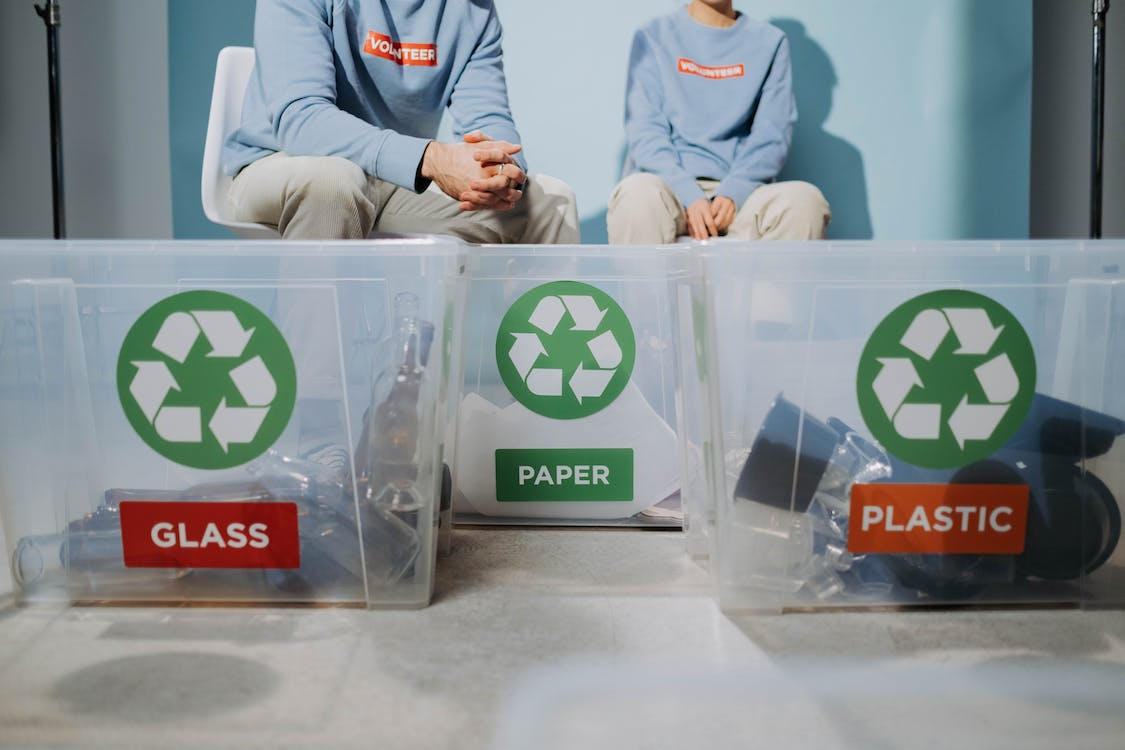 Final Tip: Stick With It
Organization isn't limited to post-move or when you feel like it. If you want your space to be mess-free, you have to stick with it. No matter how busy things get, straighten up your office to keep it tidy. Encourage your employees to do so as well!
Select a Moving Partner That Has You Covered Start To Finish
Valley Relocation is a commercial moving and storage service in California, helping businesses relocate within the same city and to different cities in the state for over 30 years. Our professionals ensure the move goes off from point A to B without a hitch. We start with a free virtual or on-site survey and provide a free cost estimate for the move.
Our commercial moving company has repeat customers because of our commitment to excellence. Our MAC services maximize the business output, replace obsolete furnishings and technology, and safely relocate all your items. Moreover, we also offer e-waste donation and disposal to remove all the waste ethically.
Give us a call and get more information about what our commercial moving company can do for you! Our moving service is available in San Francisco, Sacramento, San Jose, and more.