According to research, 88% of business enterprises are in the early phases of restructuring their existing data or choosing major data center relocations to help stabilize their businesses. Most businesses relocate their data centers to avoid incurring losses from previous locations by moving to more fruitful and result-based areas.
Relocating a data center can be overwhelming because several things are at risk. Incorrectly moving a single device can cause a major breakdown or lead to a loss of important data that cannot be replicated in most scenarios. Therefore, it is important for IT-intensive businesses to focus on how to carefully relocate their data centers without facing huge losses.
However, relocating data centers is a little different from relocating small businesses or an office. Data center relocations can be more expensive and cause a company to go over budget to get their expensive and sensitive systems from one location to another.
Even though businesses are vigilant about allotting a considerable budget to relocation, incurring a few extra expenses is unavoidable. Moreover, an IT-intensive business cannot afford to lose precious hours or days in relocation. Therefore businesses need to find a way to minimize the waste of money and time during relocation.
Keep reading to explore ten great ways to ensure that a business saves time and money and is still able to successfully relocate its data centers.
1. Plan Your Move for the Right Time
Haste will never help a business make the right decision. When a business wants to ensure a successful, safe, and cost-effective IT data relocation, they have to ensure that the move is planned for the right time.
One of the worst choices would be to execute the move when you have a range of clients approaching you for work and business. It's important to judge your own business and decide when you have a manageable enough inflow of customers that you can afford to slow down processes without losing key clients. We would suggest relocating data centers at the end of the month when projects are nearing completion and most of the clients are taking time to assess the deliverables and taking their time to provide feedback.
2. Reduce the Burden
Many business owners will try and take most of their IT equipment with them to the new location; however, they don't always need it all. After years of operation, most of the IT equipment or machinery would have reached its maximum potential and can be left behind. This will reduce the burden of moving the equipment to another location and make your process more effective over time.
It's important to assess your inventory and then leave out things that need to be replaced. You can responsibly dispose of these machinery or equipment pieces from your old premises and save money on transporting them to the new location.
3. Sort The Current Inventory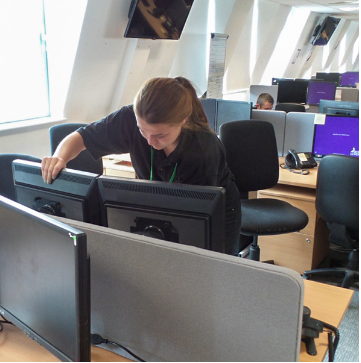 When relocating a data center, it's important to only take what you will use in the future. Instead of taking all your inventory to the new location, we suggest sitting down with the different teams across the company and sorting through your current inventory.
Leave out low-value items that you can replace at the new location. This sorting would apply to paperwork, office supplies, furniture, IT equipment, and other things that are regularly needed around the office space.
The fewer things you move to the new space, the less cluttered it will be. Moreover, you can easily dispose of unnecessary items with the help of Valley Relocation's disposal services.
4. Pack Everything Carefully
There's nothing costlier than trying to replace heavy and expensive data center equipment. Subsequently, packing this equipment without excessive care can result in the equipment breaking on its way to the new location.
You want to ensure that each piece of IT equipment and other office supplies are carefully packed. The more carefully they are packed, the more chances of it arriving at the new location safe and sound.
Properly packing equipment and supplies will save both time and money for business owners.
5. Get Specialized Transportation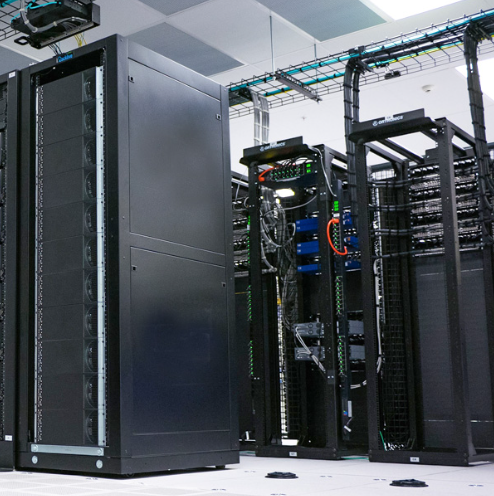 Each company has different moving requirements. When relocating data centers, it's important for businesses to assess their equipment and moving needs to ensure they have the right type of transportation for the move.
Most data centers would require climate controlled shipping to move their heavy machinery to make sure it stays at a normal temperature and doesn't overheat during the relocation.
6. Choose Off Season for the Move
Most businesses would hire commercial moving companies during their booming season, and therefore incur greater moving expenses. However, if a company chooses to hire their services during the off-season, the moving companies would offer lower rates at which they can get the services.
The company would have lesser projects to take on; therefore they can easily put a lot of focus on your move. So, when you're planning your move, talk to a commercial business mover and ask them about their busiest time of the year and vice versa. Similarly, plan your relocation accordingly.
7. Get Your Valuables Insured
Amidst relocating data centers, many businesses complain about lost or damaged valuables that cost them a whole lot of money. They spend so much time trying to get their valuables back, which can be both expensive and time-consuming.
It's better to insure all your valuables, including machinery, IT equipment, office supplies, and other documents, to make sure that nothing is lost or damaged on the way. Even if there is some damage, the insurance will pay for the damages and the items lost after assessing the circumstances.
8. Protect Your Data
One of the main reasons why relocating data centers is a difficult and overwhelming process is that there is always s chance of losing important and crucial business data. If an important piece of equipment is damaged on the way, any data that it consists of can be lost if there is no backup.
Losing data can mean losing clients, customers, and suppliers all at once. So, naturally, any business will need to reduce its costs by ensuring that all data has carefully been backed up before the move begins. IT officials could upload the entire data on a cloud server or use alternative storage modes to ensure the data is well protected and taken care of.
9. Reduce Downtime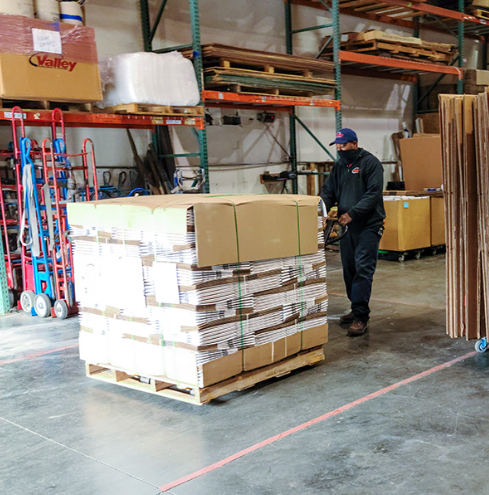 One of the main worries that businesses encounter when making a commercial move is going through a huge chunk of downtime. The downtime can cost business profits, customers, clients, and even trusted suppliers.
As long as the business experiences downtime, they are unavailable to several stakeholders. This can, in turn, damage the business's reputation and reduce its credibility. So, there are several ways that a business can approach this problem. They can either upload most of their data on a server and give their remote workers access to the information so they can keep the business up and running.
Moreover, they can hire IT specialists to disassemble, move, and then immediately reassemble all IT equipment to resume work as soon as possible. However, to incorporate this, the business must create a large communication chain to ensure all suppliers, clients, investors, and customers are well aware of the relocation process.
10. Get Professionals to Help You Out
Many business owners would want to carry out the relocation process themselves, but it's not possible, especially when you are taking care of several other things. To experience a smooth commercial relocation, you need to hire external help.
A local commercial business mover will help you carry out your moving procedure without any delays, difficulties, or complications. They offer transportation and packing services, and some are even trained to offer facility services which include clearing out, fixing up, and painting the old property before handing it over.
If you want to know how professional moving services can help with relocating data centers, keep reading to find out more.
4 Benefits of Hiring Professional Moving Services
Professional moving services can simplify a commercial move for business owners as they take up several responsibilities on themselves, giving the owner time to breathe and look at more pressing issues. If you're planning on hiring a professional moving company, here are some benefits you should be aware of.
1. A Focused Team
A commercial mover will provide you with a team focused on getting you to the new location. Whereas, if you expect your own employees to make the for you, they will have several other things to worry about, and they might not be as vigilant about the move as a professional team.
Professional movers will provide you with a trained and well-organized team of movers. These people will dedicatedly ensure that all your equipment, machinery, and supplies are being moved with extra care and precaution.
2. Disciplined Procedures
If you try to make a move yourself, you might not be vigilant enough and miss out a few things here and there. However, a commercial moving company has specially designed procedures that they carry out with extreme caution and care. They make sure each procedure is thoroughly followed to ensure that nothing is left behind or damaged on their watch.
Their streamlined procedures are why professional movers take less time to relocate a business or a data center. Opting for their streamlined procedures will help businesses reduce costs, save time, and get rid of any excess downtime for the business.
3. Specialized Teams for Data Centers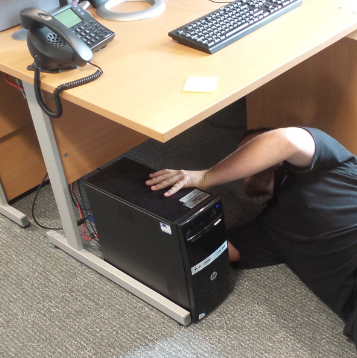 Your IT team can only operate the machinery or fix glitches in the system, but they cannot successfully move the equipment or machinery to another location. So, naturally, you have to hire help. Hiring professional movers to assist you in relocating data centers can be a huge plus point.
Companies like Valley Relocation have a separate IT team trained to move important machinery and equipment from one location to another. These special teams arrive at the given location and uninstall each piece of equipment carefully. They ensure that no parts of the machinery or equipment are lost or abandoned during the relocation. They carefully pack the equipment and load them onto specialized transportation logistics.
Once the equipment has been moved to the new location, they reinstall each element back in its position to ensure that the machinery is working properly.
Valley Relocation: We Get You Moving!
Data center relocations are complex, overwhelming, and difficult to manage alone. However, finding the perfect moving company for your business can become a hassle. While some companies might offer simple moving requirements, a data center will require more complex procedures.
Businesses with similar issues are often seen trying to find moving companies that can offer undisputed, reliable, and trustworthy moving services. Luckily, Valley Relocation is a reputed local commercial moving company where we offer a range of moving services to businesses, data centers, small offices, hotels, and a lot more.
Whether you need relocation services or just require specialized logistics – our trained staff is always ready to cater to your moving requirements. We provide top-notch services and always leave positive feedback from different clients in the industry. If you want to learn more about our business and how we can simplify your move, make sure you give us a call.