Are you a business owner looking to keep up with changing trends, customer demands, and technology? The only way out is to hire temporary warehouse and commercial storage services that adapt to your business needs, especially when you're planning to expand or relocate.
We say this because when it comes to staying organized, many people would like to believe that they can do it all on their own. However, this is far from the truth!
When it comes to storing customer products, inventory management can make all the difference in how quickly your business grows. It's no secret that storage space adds up fast. This is mainly because commercial warehouse storage is scarce these days, and finding an adequate amount takes a lot of effort, especially if you have limited money.
Similarly, when you have a lot of goods and inventory in your business, it's easy to lose track of things. And so, the last thing you need is to spend your precious time logging in, printing out tags, putting on labels for storage, etc.
A professional commercial moving company like Valley Relocation offers warehouse & storage services to help clients from various business backgrounds keep their goods protected for temporary and long-term use. This not only helps them save money but also rest assured that each product will reach its destination safely.
Want to learn more about how hiring warehouse and storage services help expand your business? Then keep reading:
What Are Commercial Warehouse and Storage Services?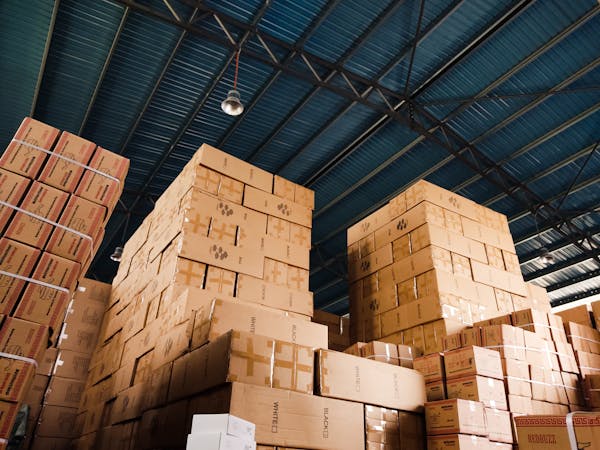 Warehouse and storage services are essential for any business. This is especially true for small retail businesses, which often do not have enough space or equipment to store their product. However, as you grow your business, you'll require more and more space to store your inventory and equipment.
This is why commercial warehouse & storage services are becoming increasingly popular because of their convenience.
First of all, it helps businesses keep things in one place without having to worry about any potential damage or loss of goods over time. Businesses can also get everything in one location, which is a huge time saver for people who are constantly busy with their daily tasks. It also allows firms to have more control over their logistical process including procurement, palleting, inspection, shipping, and storage.
So, when you need to expand your warehouse, it'll be necessary to hire commercial movers and storage facilities which has experience in maintaining warehouses and storage facilities.
These companies can help you find the right location suitable to your business needs (hospitals, industrial manufacturers, restaurants, and e-commerce brands) and also provide maintenance services to ensure everything works smoothly.
Things To Consider When Choosing A Temporary Warehouse and Storage Facility
As a business owner, you're likely to find yourself in the position of organizing your materials and equipment. You'll need to store these items in a safe and organized way. This is why hiring warehouse services is one of the best ways to do so.
Commercial warehouse services are ideal for those who have large quantities of material or equipment that they need to store. They can provide you with the space you need and the security measures that will protect your assets while they are being stored.
If you want to hire warehouse services, here are some tips on how to make sure that your storage space is safe and secure:
1. Make Sure That You Know What Type Of Facility You Want To Use
The first thing that should be done is to visit a few different warehouses and storage facilities so that you can get an idea of what kind of place would work for your needs.
For example, some warehouses will only store products sold on their premises. Others will allow you to store items for off-site pick-up or delivery. Some may offer additional services, such as storage for excess inventory or access to freight terminals or rail yards.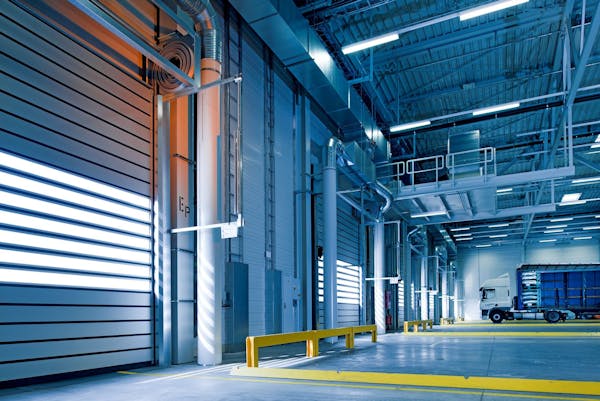 If you're not sure what type of facility is right for you, ask questions and make an appointment with the facility manager so that he can help you find the right solution for your business.
Also, if possible, remember to choose a commercial warehouse facility that has been used before by other businesses in your area. This will help ensure that it is well maintained by staff who know what they are doing.
2. Hire An Experienced Commercial Moving and Storage Company
One of the things that you should think about when hiring these commercial storage services is how much space they have for storing your items.
You should also consider how long they have been in business, their reputation and whether or not they have any complaints filed against them by customers. You should also ask around and see if anyone has any recommendations for these companies.
3. Find A Suitable Location
Another thing that people often overlook when choosing a temporary warehouse is the location. If your business is going to be located in one area for more than a few months at a time, then it makes sense to go with an on-site facility instead of an off-site one.
However, if your business only needs temporary storage for a few weeks or months at a time, then an off-site facility may be more cost-effective than an on-site one.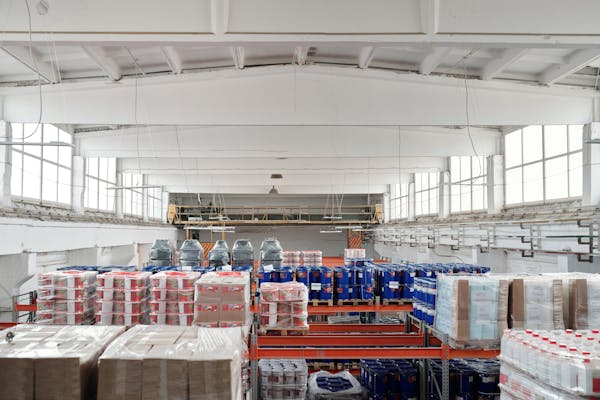 Remember it's also important to consider the location of your warehouse to avoid over-stocking or under-stocking your facility.
Just make sure the commercial storage and warehouse facility is closer to the main highways for employees and customers to access with ease.
4. Ensure Adequate Lighting At All Times
You need to make sure that the facility has adequate lighting at all times during the day and night hours when it's open for business. When there is no light available, easy targets like unsecured containers containing valuable items such as computers or other electronics may be within reach of burglars.
Also, make sure that these storage units have CCTV cameras installed that record everything that goes on in the facility so that if anything suspicious happens, you'll be able to see exactly what happened through recordings of those events.
5. Inspect The Overall Condition Of The Storage Facility
It's also important to make sure that these warehouses are well-maintained so that they don't become infested with insects, rodents, or other pests that could damage your products or even cause mold growth on some items.
It's also important to ensure that your chosen storage unit is clean so that it can be easily accessed by customers and employees alike. You will find that in many cases, when you store your items, they will likely get dirty and dusty over time, rendering them unusable after a while passes by.
6. Consider The Pricing
The last thing people should consider when choosing a temporary warehouse is price because it will affect their decision-making process. There are many different storage facilities out there and each one has different prices so it's important to look into all of them before deciding which one best suits their needs and budget.
Why Should I Hire A Warehouse or Storage Service Provider?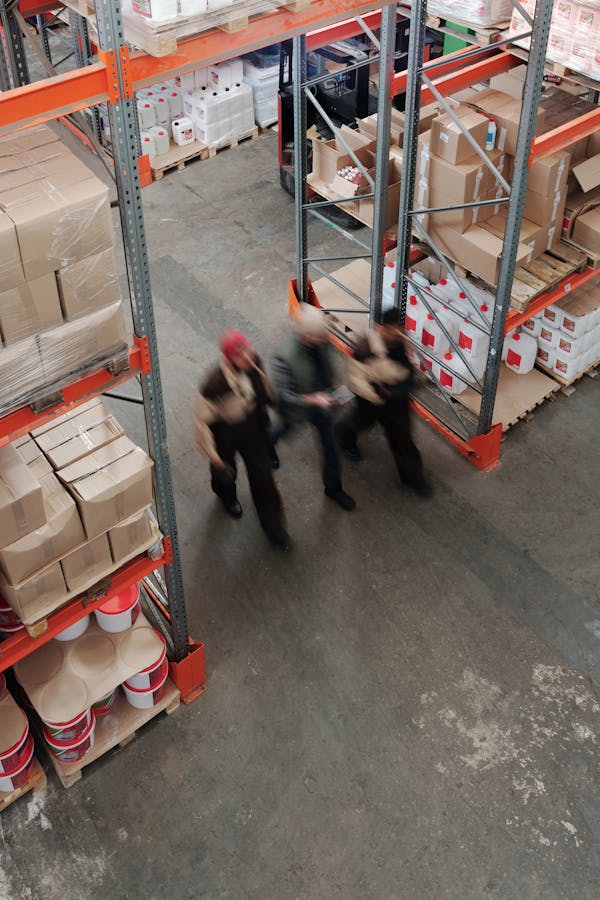 There are many reasons why you need to hire a good warehouse & storage service provider for your company, including:
1. You Can Save Money
You will be able to save money when you hire a good warehouse & storage service provider instead of doing it yourself. You'll also be able to save time and energy because you do not have to go through the process of finding storage spaces or dealing with different problems that come up while moving your products around in the warehouse.
They also offer a lot more space than most people would need for one person at a time- plus, they come with all sorts of amenities like climate control and security systems.
2. You Can Stay On Top Of Your Game
The best thing about hiring a good warehouse & storage provider is that this way, businesses can always stay on top of their game. We say this because when you can track inventory levels and manage them effectively to stay on top of production schedules and delivery deadlines, you also get the best possible price on your goods.
Moreover, warehouse and storage services can also help you avoid problems with inventory shortages and low-quality goods. This is because they know how to keep all their materials in good condition so they are ready for shipment when neededwhich means that they'll never let anything get damaged or lost while in storage.
3. You Can Promote Your Business
When people see how organized and professional your business is, they'll want to order from you more often than not. Having an organized warehouse and storage facility will help people see that you take care of business so they can trust that when they order from you, their orders will arrive on time and in good condition.
Similarly, you can increase your business' productivity by using this service provider's facilities in managing your inventory efficiently.
4. You Can Excel At Time Management
It can be challenging for most business owners, and an entrepreneur to find time for everything that they need to do to run their businesses successfully. This is especially true if they have multiple responsibilities at home and work.
However, hiring a warehouse or storage service provider can help solve this problem because the staff will take care of all the logistics involved in storing your products and keeping them organized so that they don't get damaged during transit or after they arrive at their destination.
5. You Get Peace of Mind
Hiring warehouse & storage services is a great way to have your belongings stored safely and not just rely on the whims of others. You get peace of mind knowing that your belongings are being stored in a secure facility, and if there are any issues with the facility, then you can easily access them at any point in time. This makes it easy for you to access your things whenever needed, whether for an hour or two or even longer.
The staff at the facility is trained to handle all sorts of items, including fragile or valuable materials. Your belongings will be treated with care and attention to detail. If there is ever a problem, you'll receive 24/7 customer service from the facility's staff.
6. You Can Build Better Customer Relationships
If you own a business, you know that your customers are its lifeblood. Without them, there is no reason to exist. You need to keep them happy and satisfied so that they come back again and again.
A warehouse and storage company can help you do this by offering you a wide range of services, such as delivery, pick-up, storage, and drop-off.
These services are essential for any business that deals with large volumes of products that need to be handled efficiently to ensure that everything goes smoothly at all times.
Store Your Business Valuables and Stock Inventory Items In Commercial Storage and Warehouse Facilities Today!
If you own a business, you know how important it is to keep your inventory organized and in good working condition. You want to maintain control over your assets and ensure they are always available when needed.
So, no matter what kind of business you run, whether it's a small retail store or a large warehouse operation, you need a reliable place to store your stock. And if you're looking for an affordable option that can accommodate an entire fleet of vehicles and equipment, look no further than the commercial warehouse and storage facilities at Valley Relocation.
Since 1985, Valley Relocation has offered smooth and reliable commercial moving services. Our services include but arent limited to temperature-controlled shipping, specialized transportation, storage facilities, and much more.
So, if you have a lot of inventory on hand and need storage space for large vehicles like forklifts or even heavy equipment and large boxes, we'll be more than happy to help!
Feel free to get in touch with us today or visit our website for more information.