If you've been handling warehousing on your own for a while, you've likely thought about outsourcing warehousing to a third-party specialist at one point or another. Indeed, when it comes to warehousing, there are many reasons you should take the plunge.
Valley Relocation, a commercial warehouse storage facility in California, offers to warehouse goods for businesses at amazing costs. We provide short-term and long-term storage facilities that take away many of the burdens of running a company. Read on to find out why outsourced warehousing is such an important part of many businesses today and the benefits it offers.
Why We Need Outsourced Warehousing
Warehousing roots are deep – they go back to when granaries were invented for food storage. Historically, warehouses were places where food could be kept safe and purchased during times of famine. As shipping-trade routes increased and trade skyrocketed, warehouses became important for the storage capabilities of various goods. Ports became major locations for warehouses and are to this day.
The creation of rail depots only furthered the importance of these storage locations. Commercial warehouse storage grew in America after President Theodore Roosevelt approved the Interstate Commerce Commission with the passage of the Hepburn Act in 1906. The strengthening of this commission took away the monopoly of railroad companies and allowed commercial warehouses to flourish.
Key Functions of Warehouses
Warehousing is an integral part of the overall business supply chain. The supply chain consists of various facilities and distributions, most of which require a warehouse to function smoothly. Everything from the production of materials to the distribution of products is done through the warehouse. The key functions of a warehouse include:
Storage of goods for management of product flow and to accommodate longer production runs
The point where different products from different suppliers are received and distributed to customers or businesses
A sales branch and customer service location in some areas
A source of raw material storage and supplies for production purposes
A staging area for product packaging and finishing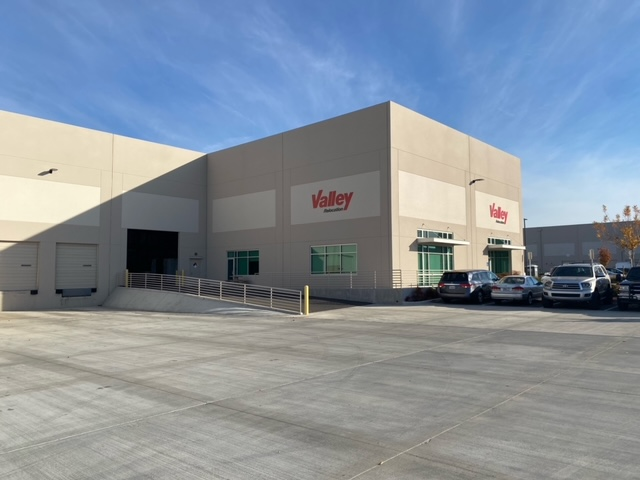 Operations of Warehouses
Warehouses operate in different ways throughout the world. There are more than 500,000 warehouses in America. There are various types of warehouses as well:
A public warehouse requires a client to pay a standard fee, either monthly or altogether, to store merchandise. They are typically owned by the government or semi-government entities and are available for those that can't afford to have private warehouses. Public warehouses are set up to promote trade and industry and cater to short-term storage and distribution needs.
Private warehouses are owned by businesses, manufacturers, and resellers and are used exclusively. Farmers and producers build them near their fields for easy processing and distribution. It requires fixed and variable costs. There are capital, insurance, and tax to worry about in fixed costs, whereas variable costs include maintenance or operation costs.
Bonded storagesare warehouses under the management of private companies or government bodies. They're used as a storage facility for imported goods on which the import duty hasn't been paid. The government uses this type of warehouse so that private firms pay taxes on time.
Cooperative warehouses are owned, managed, and controlled by cooperative societies that only provide storage facilities to members.
Temporary commercial storage is privately owned warehouses that can be rented for short-term or long-term storage of goods. They can vary in the services they offer. Some companies offer only commercial warehouse storage, while others provide several supply chain-process tasks.
The Benefits of Outsourced Warehousing
Public storage and warehousing grew by 5.2% in 2022 but is it that beneficial? Yes, it is. We discussed in detail the history of warehousing, its key functions, and the types of warehouses globally; now, let's look at some of the benefits of public and outsourced warehouses.
The Benefit of Location
A key benefit of warehouses is location. Businesses operate in cities and towns where their customers can access them better. They need warehouses close by but constructing one in the city is hard. Commercial warehouses are built in prime locations to reduce logistic expenses and are close enough that businesses can access them to store and retrieve inventory whenever they need. Many warehouses are built near ports, highways, and airports, enabling the storage of imported goods. These centralized locations near or en route to vendors, distributors, or manufacturers can result in transportation costs.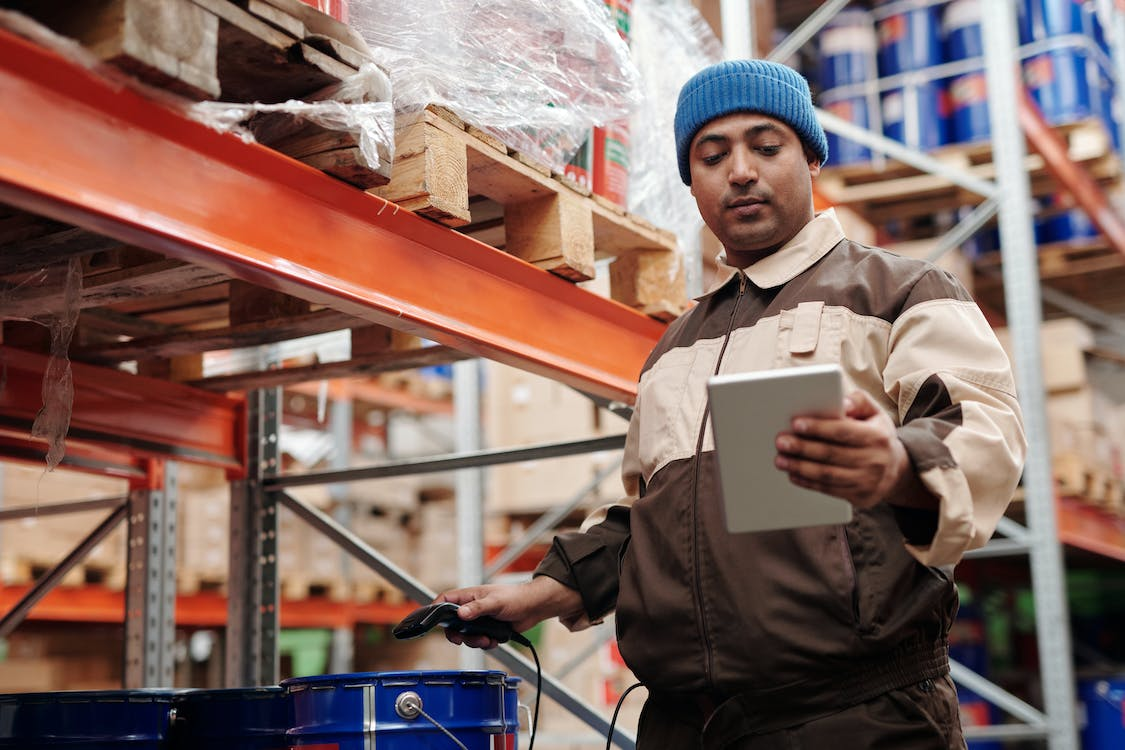 A Simplified Workflow
Perhaps after the location benefit, the most common reason to outsource warehousing operations is the simplicity it creates in the workflow. Simply put (pun intended), outsourcing removes the burden of packing and storing the items. It also reduces coordination problems by letting the experts at the commercial warehouse handle it. In other words, a business won't be responsible for coordination between vendors, carriers, transloaders, and any other provider. Outsourced warehousing can include transportation services, and they'll get the cargo from point A to point B. Everyone is happy, and all a company has to do is rent a space and inform them of the services required.
Expertise Along With Better Service
Long story short: warehouses employ professionals with the expertise to handle multiple warehousing operations. As a business owner, you'll put some of the important operations into the hands of the experts who know their stuff. In case problems arise, they'll have contingency plans and know how to solve them as they happen.
Scaling New Markets
Even after proper market research, business expansion in new markets isn't a surety. If a business wants to start targeting a new city or state and is basing its decision around the initial response of the potential new audience, it'll need storage. This is another avenue where outsourcing helps. It offers flexibility in the supply chain, transportation network, and storage. A business entering a new market can first focus and whether the audiences are receptive to its products and services. This will prevent them from spending a considerable amount to store products in a private warehouse and prevent them from incurring losses if the business doesn't take in the new area.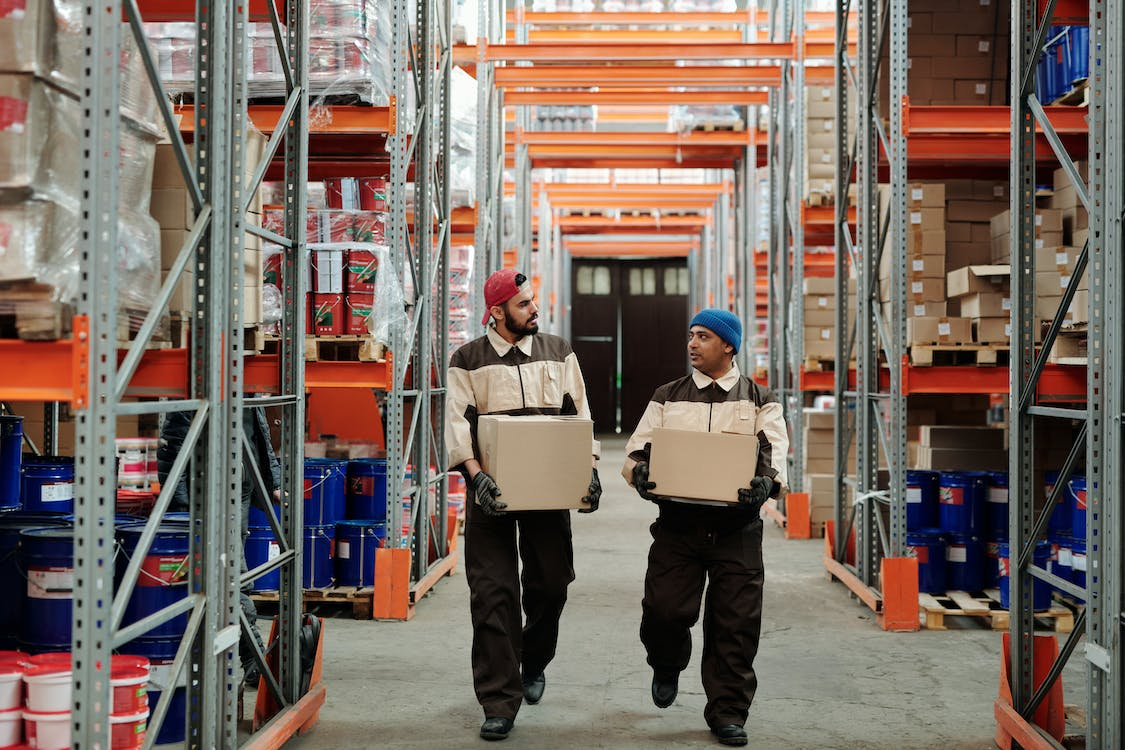 Innovative Warehouse Solutions
For a business, there are multiple costs they need to worry about. This forces them to make divisions between but technologies they can adopt and what they can't. Commercial warehouse storage, on the other hand, has only this responsibility, due to which they can invest in innovative and impactful solutions. Outsourced warehouses integrate multiple technologies and software for smooth running and simplified workflow, catering to multiple clients simultaneously. They typically incorporate the following:
Warehouse Management Systems (WMS)
A warehouse management system is software that enables a business to view its entire inventory and carry out supply chain tasks effectively. It's beneficial because it allows warehouses to maximize their space utilization and labor. There are around 4,290 companies using this software.
Transportation Management Systems (TMS)
A transportation management system is mostly used by 3PL services to support distribution, storage, and third-party logistics within supply chain management.
Radio Frequency Identification (RFID)
RFID enhances security in a warehouse. The RFID tags can tell what items come or leave the warehouse. They're placed at entrances and exits to allow real-time tracking.
Electronic Data Interchange (EDI) integration
Electronic Data Interchange (EDI) integration is now critical in warehouses to promote communication between customers, partners, and retailers. It helps you remain competitive and keep operations running smoothly.
Temporary Storage For Commercial Moves
There are a lot of reasons companies rent commercial warehouse storage. One of the lesser discussed ones is for commercial moves. A private move is much easier to accomplish than a huge corporate move. That's why according to the AMSA, around 45% of people relocate on their own, but there are no such statistics for commercial moves. A commercial move can take months and has many moving parts.
A common problem businesses relocating face is that their new location isn't ready to accommodate all the supplies from the previous location. Another problem they face is that the new location may be under construction or maintenance while the lease on the old location is up.
Self-storage units aren't enough to store the sheer number of furniture, technology, and other supplies an office may have. A relocating business will hire a commercial moving and storage company for safe temporary storage during a move and have everything packed safely and stored away in the warehouse. They can just have everything moved in when the new location is ready. This is convenient because all possessions remain safe in a centralized location.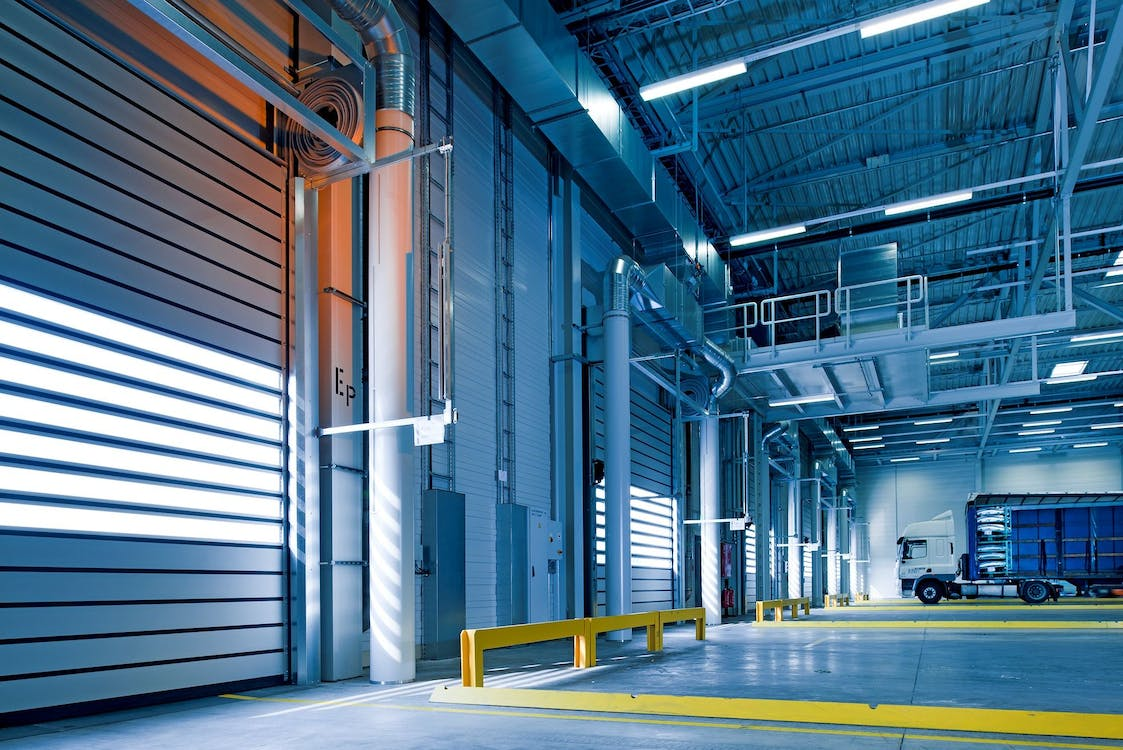 Temporary Storage For Businesses Scaling Up Quickly
Many businesses will hit a roadblock, and their growth will become stagnant. On the other hand, some businesses are consistently growing, some even faster than expected. For instance, eCommerce sales grew by 50% in 2021, and the industry has grown substantially. Businesses in the industry are scaling up quickly. However, we can't ignore that there is a shortage of warehouses in the US as well. A business that needs to up its inventory significantly due to unpredictable growth can outsource its storage and distribution needs to a commercial warehouse. Commercial warehouse storage has the scalability potential to cater to such businesses. A private warehouse has multiple costs and requires significant capital to run efficiently.
Dealing With Increased Sales (Without Scaling)
Retailers have an increase in inventory during the holiday season. This increase is momentary as the remaining products will either be sold off or stored away until the next time the holidays roll around. Private warehousing can be expensive, and expanding storage facilities for what will be needed for a few months at best isn't cost-effective. For the holiday season, businesses can outsource their storage needs. Some warehouses also offer services for distribution and packaging.
Improves Resource Allocation
A warehouse requires labor, machinery, scalable space, technology, and more. If a business doesn't have its storage, it won't have to worry about the upkeep of the facility either. Need more space? Just rent more. Labor won't be a worry either since an outsourced warehouse has its own trained and experienced employees to handle all major warehousing and transportation-related tasks. This frees up a business to allocate its resources better. There's no need to hire workers, set up benefits, and provide insurance when the outsourced warehouse team handles a major chunk of the process. Companies can make more accurate timelines of freight movement and inventory status. They can deliver on every aspect of their performance. Lastly, they'll also save time and money by utilizing the capital to grow the company.
Meeting Customer Demand
The last thing a business needs is a bunch of eager customers, an inventory of products to offer to them but no space to process this correctly. For many businesses, unrealized profit is flying out the door for one reason or another. As demand increases, outsourcing warehousing can help manage the inventory correctly.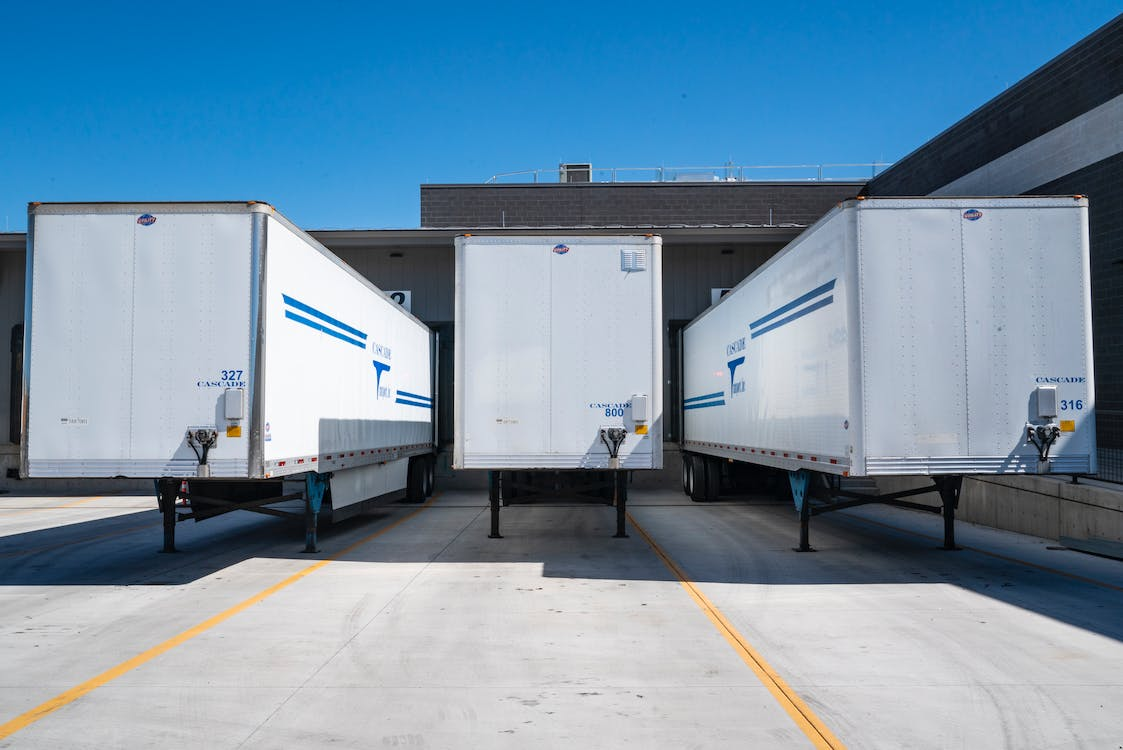 Valley Relocation – Temporary Commercial Storage in California
Temporary commercial storage offers a host of benefits and eliminates the need for businesses to invest heavily in a private warehouse. If you're looking for a commercial warehouse storage company in California, Valley Relocation is the answer. We are commercial business movers that also specialize in moving offices all across California. We also offer warehousing services and our commercial warehousing includes a logistics hub, freight forwarder, accessibility, and pull and prep. You can hire our services in San Francisco, Sacramento, San Jose, and more.
Give us a call for more information on our storage services. You can also get a free site survey and cost estimate from our full-service commercial moving company.