The holiday season is upon us. While families gather around, take out their Christmas decorations, and gear up for the Christmas carolers and endless nights of hot chocolate, business owners and warehouse owners dread the season's challenges. Getting everything ready for the festive season, meeting the increasing demands, shipping on time, etc., are just some of the problems they face. Warehousing is another major one.
Valley Relocation, a temporary commercial storage facility in California, understands that businesses constantly face obstacles. Keep reading if you're looking for information on challenges a business will likely face regarding warehousing during the holidays or how to tackle challenges!
The Importance Of Warehousing
Any business that deals with manufacturing, importing, or exporting goods. A warehouse may seem like an extra expense, but it actually boosts productivity and helps businesses save money. A purchase never ends with order placement. After every order, businesses will access their private or outsourced warehouse to obtain and ship the order. A warehouse gives better control over inventory and will ultimately lead to high profits. A McKinsey & Company report states that approximately $385 billion is spent globally on warehousing costs. The centralized location for inventory is supposed to make operations for businesses easier. However, there are times when warehousing is full of challenges.
The Holiday Season – A Challenging Time For Warehousing
· Warehouse Capacity Problems
Insufficient warehouse capacity shot up to 45% this year from 36% last year. Business owners have a lot on their plates, like receiving goods in larger quantities to meet demands and prevent backlogs and meeting tighter e-commerce service levels. Many businesses have opted to keep more inventories in distribution centers to prepare for potential shutdowns. This has led to warehouses operating at a much higher capacity than ever. This may work for the rest of the year, but during the holiday season, it has the potential to cause a lot of problems.
Holiday sales were up by 8.3% last Christmas. Retailers expect this to increase with traveling restrictions all lifted and family or friends meeting each other after a long time, which increases gift exchanges. However, 11% of retailers state that they expect significant shortages and 59% minor shortages in their stock. This is because they don't have space for their holiday stock in their warehouses when it's at capacity. Capacity constraints are becoming even more acute because of labor shortages and high warehouse rental costs.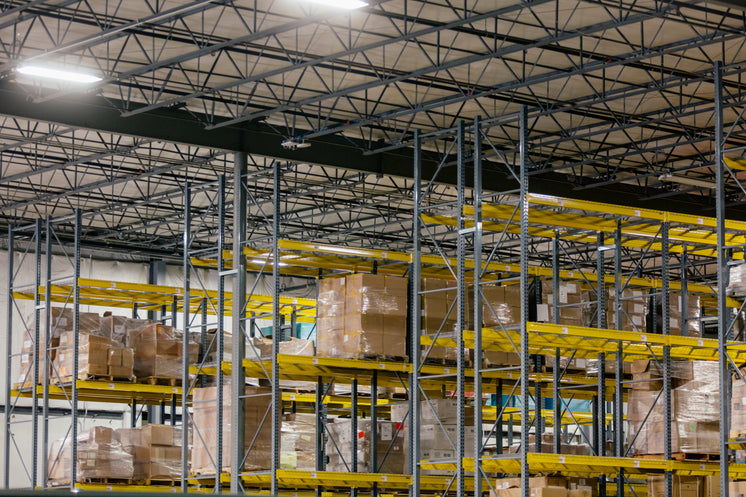 · Sorting Out Inventory Pileup
As mentioned, a warehouse is a centralized location for all inventory. It's easier to track and manage because using one place allows businesses to store, ship, and distribute their products efficiently. Businesses know if something is out of stock, and they can offer alternatives to customers without halting their operations.
Despite the importance of inventory management, around 46% of small businesses don't track their inventory, and about 24% don't have it – at all. While effective inventory management will make operations more efficient, not paying attention to it will lead to delayed order processing, late shipments, and a poor buying experience. This is why many businesses that can't afford to have private warehouses outsource them to commercial warehouse storage for better inventory management. Yet as the holidays roll around, inventory management problems do too.
Supply chains have been congested since the pandemic, and there is a consistent labor shortage despite things returning to normal. This has caused a backlog of containers from overseas. As a result of the supply chain issues, there is a bottleneck effect at ports, and even if businesses have shipments ready, the widespread transportation problems have caused massive delays. We're seeing inventory piling up in a new way.
It used to be a problem of inaccurate demand forecasting where there was excess inventory, i.e., businesses were storing more products than necessary that didn't end up selling. Now they're facing the problem in a different way. The inventory is sitting at the yards because of limited shipping. Due to a shortage of warehouse spaces, storage charges at yards are also climbing very quickly.
· Problems With Labor
Even with the unemployment rate at 3.7%, a consistent labor shortage will stretch well into the new year. Many companies are adding amenities that sound like they came straight from the top listings on zillow.com to retain employees as warehousing grows. Increased e-commerce demand has led to warehousing becoming one of the fastest-growing sectors.
Commercial warehouse storage companies and private business owners added nearly 100,000 jobs in the past year. In addition, the average hourly pay increased too, but companies still can't find enough workers willing to take on the demands of working in the warehouse. This can be in part because the frontline workers aren't motivated by learning opportunities, positive feedback, etc. It can also be because of warehouse working conditions. In particular, Amazon has been under fire lately for the work it demands of its workers.
The warehouse labor shortage has continued and is impacting manufacturing, storage, and shipping businesses. The last has been a major problem since it leads to shipment delays and results in poor customer experience. The labor problem raging on and the substantially increasing demands during the holiday season have businesses scrambling to retain their customers, let alone attract new ones.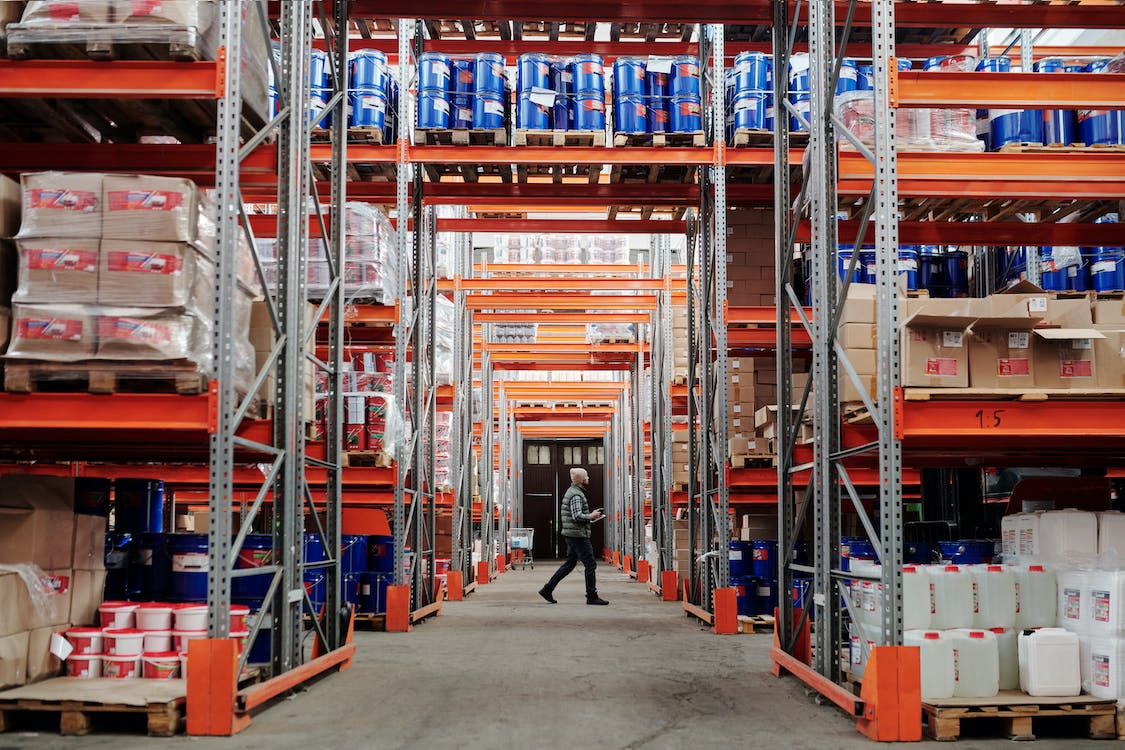 · Business Operation Woes During Holidays
It's also not always the warehouse itself that's the problem. The addition and increase of certain operations result in many holiday warehouse woes. They include the following:
1. Gift-Wrapping Problems
One of the most common bottlenecks in warehouses and distribution centers during the holiday season revolves around the gift-wrapping station. Many people place orders in November and December for holiday gifts for their loved ones. They also often pick the gift-wrapping option to save themselves the trouble of wrapping gifts and to keep it a surprise. Retailers add a gift-wrapping option to attract such customers. However, it's common to see it contribute to clutter and chaos. Switching between traditional packaging and gift-wrapping delays packing and shipping because employees must juggle between tasks.
2. Promotional Sales Problems
Many retailers are opting to space out sale days instead of having them at one time, considering inventory issues. This is to cut down on large order volumes that are difficult to manage. Nevertheless, this still attracts a lot of customers and can be hard to handle with regular sales also going on.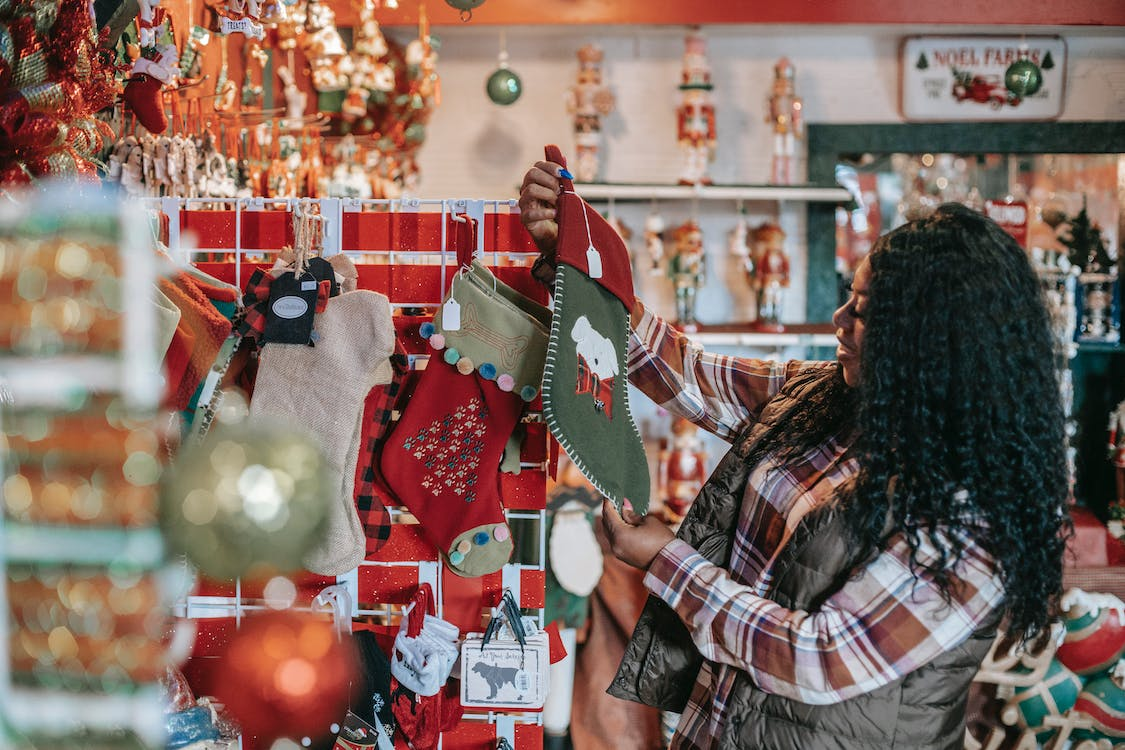 3. Temporary Employee Troubles
Warehouses are already facing labor shortages, as we discussed in detail, but it doesn't end there. Businesses have trouble onboarding temporary employees. NRF predicts that businesses will hire around 450,000 to 600,000 seasonal workers. Hiring employees is one thing, but an inadequately trained employee only slows things down.
Tackling Holiday Warehousing Woes
We live in a world filled to the brim with data and advancing technologies. So if there's a problem, there's a solution out there. For the many warehousing challenges, there are measures business owners can take.
· Outsource Warehousing
Outsourcing to a temporary commercial storage company can have many benefits for those facing warehousing problems. No one has a crystal ball to predict the future. However, commercial warehouse manager strives for damage control by familiarizing themselves with supply chain problems and how to avoid them. During the peak holiday season, there are many warehousing challenges. Here are some solutions outsourcing offers.
Flexibility in the supply chain is important, but ongoing issues have become quite difficult. The space limits businesses they have in their own warehouse, and they must invest heavily to obtain another one to scale up. This becomes easier through outsourcing. It also doesn't have to be for permanent solutions. For instance, if a retailer launches a Christmas collection and has a huge inventory, it can temporarily rent a warehouse for storage.
Businesses deck their stores out for the holidays, and that means temporarily removing all standard decorations for something more festive. But what if they don't have the space to store the décor they've replaced? Warehouse capacity is already a big problem many businesses face, and adding store décors to it until the holiday season is over can get in the way of operations. Temporary commercial storage is the answer once again.
Access to impactful solutions is a lesser-known advantage of outsourcing warehousing. Commercial warehouse storage facilities are outfitted with RFID technology, EDI integration, warehouse management system, and transportation management system.
There are commercial warehouses that offer transportation of a business's goods at locations they specify.
The excess inventory can be stored elsewhere in temporary storage while retailers focus on their holiday promotional sales.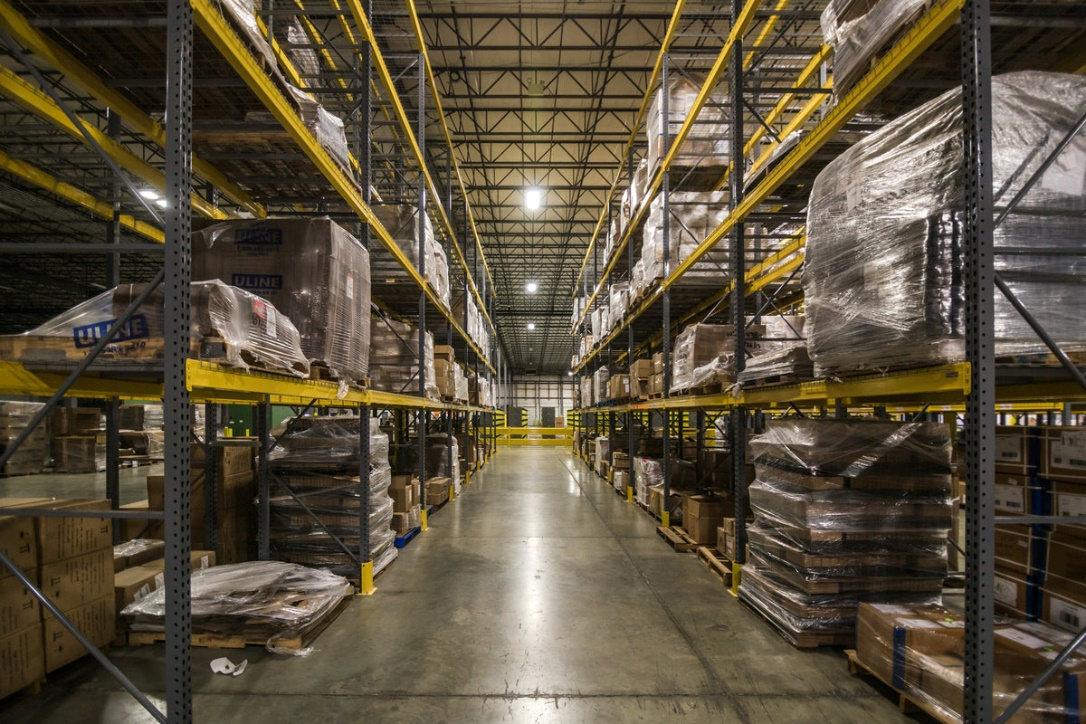 · Rearrange Inventory
Dealing with inventory is one of the biggest problems during the holidays. Since promotional and seasonal items are in higher demand, rearrange them to be on the forefront so employees can pick them and process the orders more smoothly. This will decrease the time employees have to spend zigzagging around the warehouse to find items for the order. Picking comprises half the labor in a distribution center and warehouse. Therefore, optimizing this process will positively impact the next steps.
Additionally, warehouses can set up specific packing strategies for promotional items so they're within reach. If it requires an underutilized or new technology, reviewing and training packers on how to use it will be worthwhile. Lastly, it's necessary that a company invest in an inventory management system regardless of the business's size. The top issues in 46% of warehouses are because of human error, and automating major processes through inventory management software reduces them considerably.
· Training Temporary Employees& Using Intuitive Technology
Many businesses will be hiring temporary employees for the busy season, but since they don't have the same experience as regular employees, it leads to problems. Training and intuitive equipment are two ways to make seasonal employees as helpful as the year-round workforce.
Temporary employees aren't hired for critical tasks, so they don't require months of training either. Companies can dedicate one experienced employee or manager in a warehouse to train employees for a few days before assigning them their tasks. Temporary employees can shadow others on the job and learn hands-on what it will take to succeed. Once you let them practice, observe, and inquire, they'll fly on their own.
The other way is to use intuitive technology. Warehouse equipment has progressed immensely in the past few years, with a CAGR of 6.8% from 2022 to 2030. A typical adult can adapt to new equipment if it has an intuitive interface. For example, a modern packaging system will be easy to get the hang of, and temporary employees can get it done quickly too. Fine-tuning a warehouse will be an excellent way to deal with increased order volumes during the holiday rush.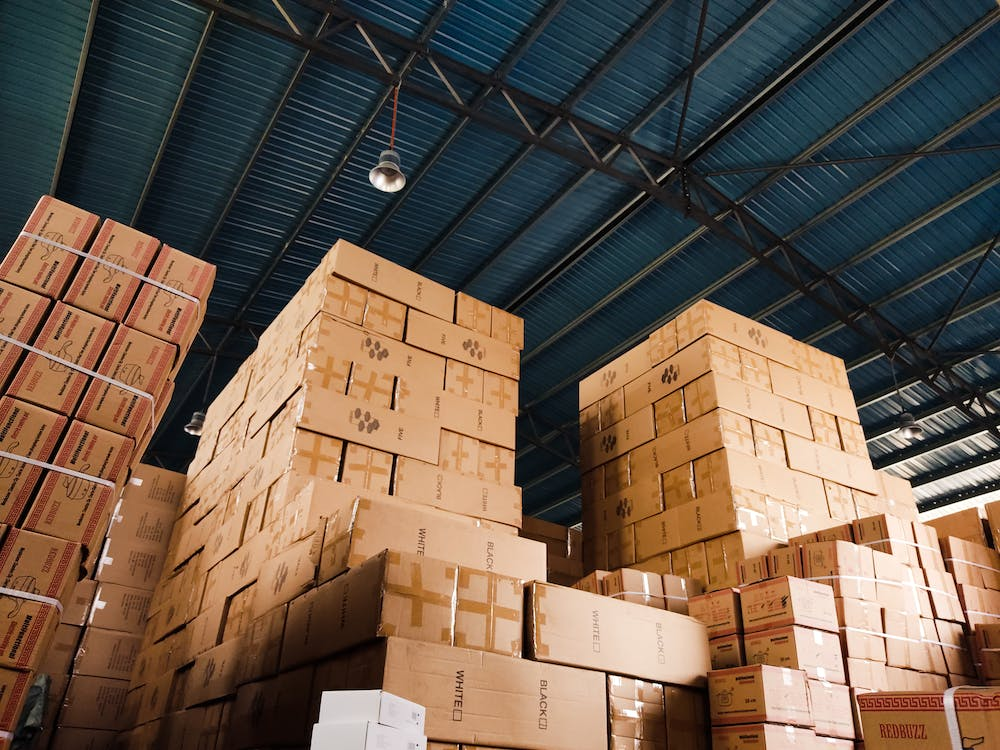 Looking for Temporary Commercial Storage in California This Holiday Season?
The holidays are something all of us look forward to, and warehousing woes shouldn't ruin this exciting item for anyone. If your business has many warehousing woes, temporary commercial storage can help. This holiday season, rent space for however long you need with a commercial warehouse storage company in California, Valley Relocation. We are commercial business movers that also specialize in moving offices all across California. We also offer warehousing and our commercial warehousing includes a logistics hub, freight forwarder, accessibility, and pull and prep. You can hire our services in San Francisco, Sacramento, San Jose, and more.
Give us a call for more information on our storage services. You can also get a free site survey and cost estimate from our full-service commercial moving company.