Businesses often need to move their facility to enhance their business operations. First of all, we'll look at some reasons why businesses need relocation services.
Why Businesses Need to Move Their Facilities
Wondering if your business needs relocation? If you're confused about whether it's a good idea to move your business facility then you need to know how moving a business helps companies improve their performance.
Business Expansion and Growth
Typically, people start their businesses as small startups, but as their business starts growing, they need more space to conduct everyday operations. Sometimes, office expansion is not possible in the same area and other times the expansion costs are too high.
To combat the situation, businesses often consider office relocation. Office relocation allows you to expand business cost-effectively.
Operating Costs
High operating costs cast a detrimental impact on a business's financial standing. The best strategy to lower the operating costs is company relocation. If you find the rent too high or enormous environmental regulations in the area, then it's high time to move your business to an economical industrial area.
Access to the Market
Businesses need to communicate with the market on a daily basis. But if your business is far from the market, it may take excessive time and money to access the market. In this situation, your best bet would be to relocate the business to a newer facility. It'll also help you attract new markets, hire employees and collaborate with potential business partners.
Office Consolidation
Often, companies have more space in their facility than they need. This leads to wasted money on monthly rents and daily maintenance costs. Besides, workers also feel demotivated when they work in a half-empty facility. Consolidating an office can increase business productivity and boost employee morale.
Business Reputation
When starting a business, you may set it up in a low-priced area. But a business' reputation heavily relies on its office location. Many businesses relocate to a well-reputed area to improve their business' standing in the market.
In addition to this, there are some areas where the labor goes on strike or where the benefit packages are higher than their affordability. Moving a business can significantly help to eliminate these situations.
Which Industrial Sectors Require Commercial Relocation Services?
Relocating a business facility isn't an easy process. In this piece, we'll look at some industrial sectors that should consider utilizing commercial relocation services.
Hospitals and Healthcare Units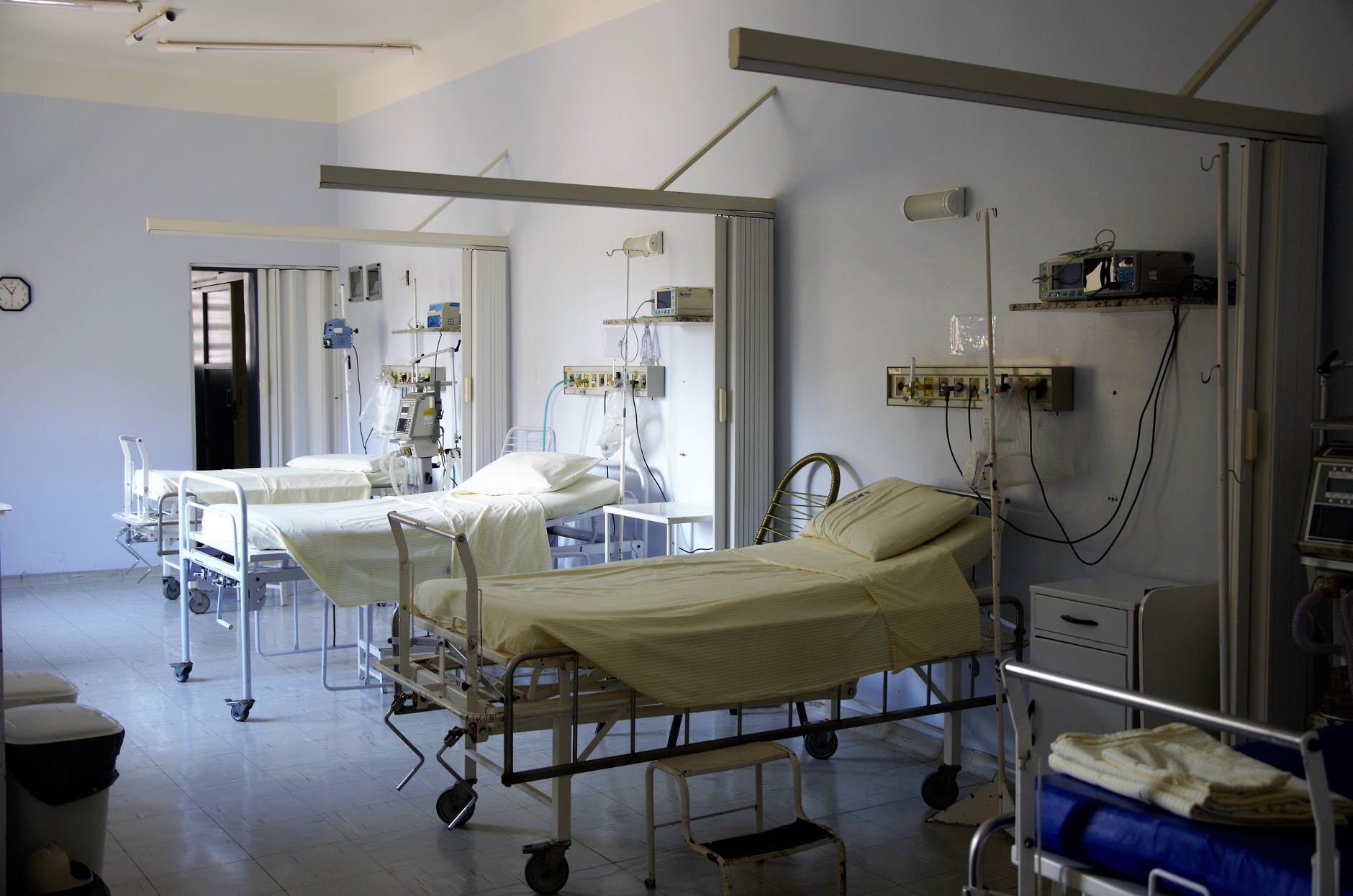 A hospital's location and facility design significantly impact patient safety and wellbeing. To address the safety issues of patients, hospitals don't only need to improve the hospital culture and healthcare processes, but they also need to improve the physical environment and architectural design of the healthcare facility. A hospital needs to be situated in an area where there are sufficient resources and caregivers to ensure patient safety.
You should consider hospital relocation to improve the hospital's accessibility, public convenience, or for hiring better staff. Many hospitals also move to offer a better experience to their patients and enhance visibility. Hospital relocation also becomes critical if you want to increase the spectrum of medical services provided at your hospital.
For moving a medical unit, however, you need adequate planning, premium transportation services, and efficient and secure installation of the sensitive and high-value machinery to the new medical facility. Hospital moving is a critical and complex process for which you need to acquire professional relocation services which execute all the relocation tasks with expert planning, coordination, and project management.
You can trust Valley Relocation for reliable hospital and medical facility moving services in the US. We offer transportation of medical supplies with detailed attention to all the aspects of healthcare to move your lab or healthcare unit with minimum downtime at an affordable budget.
After the spread of the Delta variant of the coronavirus pandemic, the demand for rapid delivery of Personal Protective Equipment (PPE) has surged dramatically. We ensure just-in-time (JIT) deliveries at flexible rates.
Our dedicated trucks are equipped with refrigeration and air ride suspension to ensure that you move your setup in a climate-controlled transport facility.
Educational Institutions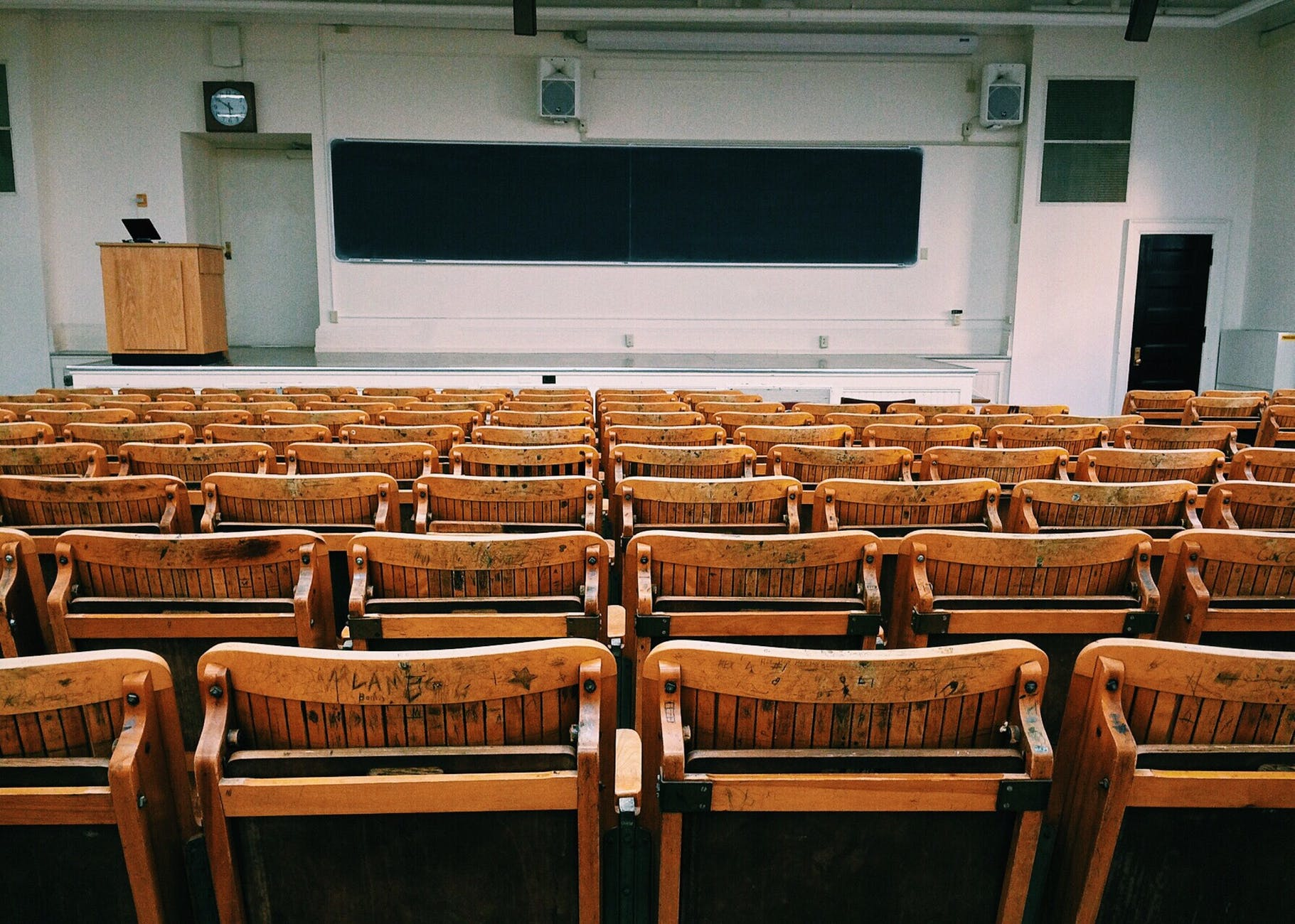 Moving a school, college, university, or any other technical or vocational training center to a new location can be a cumbersome task.
You may consider moving your educational institute for the purpose of a better location, hiring qualified staff, or improving the environment of the institute. Many people also relocate their school facilities when they plan to increase their service area. For instance, if you offer primary courses, but are planning to start secondary classes as well. For that, you'll need more space to add libraries, science rooms, and IT labs.
Generally speaking, when there isn't sufficient space in the existing vicinity to accommodate the new requirements, relocation is the only feasible option.
Another factor that makes relocation important for an educational institution is the poor infrastructure of the existing school facility. To improve the academic performance of students, schools must have a good infrastructure. That is to say, to improve the students' performance, you may need to provide comfortable and spacious classrooms, playgrounds, canteens, entertainment, and sports grounds.
School location matters significantly, but if you plan to relocate your school, then you should remember that moving to an educational facility involves various steps such as smart strategizing, adequate planning, packing, and finally moving.
School relocation is a stressful and time-consuming process. However, you can move your educational center by acquiring services from an experienced educational institution moving company.
At Valley Relocation, our team of professional school and university movers, provide secure, timely, and highly reliable packaging, wrapping, and transportation services for school relocation. They ensure proper configuration and safety in your new school location.
Restaurants and Hotels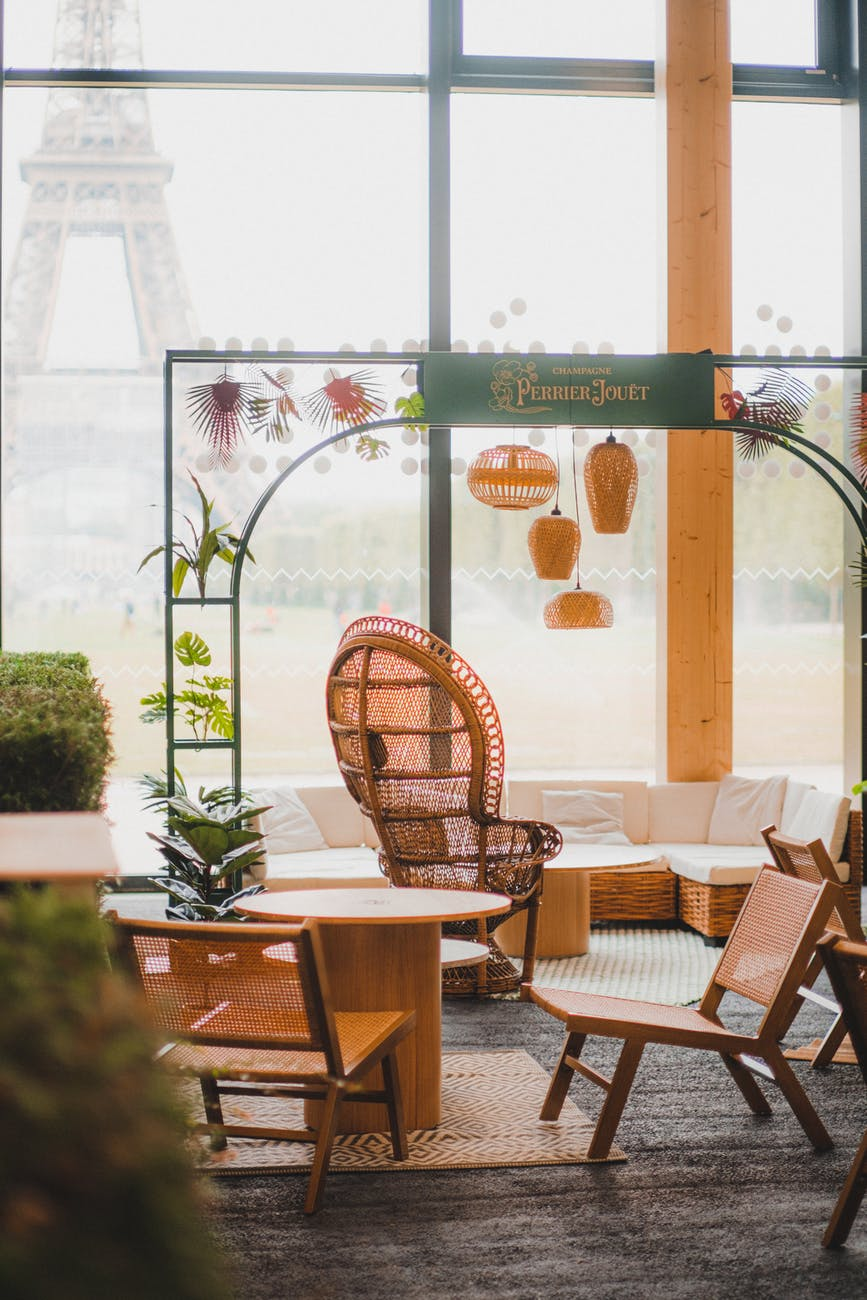 Your restaurant's location directly impacts its performance. The restaurant's location can either pave the way to a successful entrepreneurial career or set you up for failure. Many businesses fail, despite offering high-quality food, economical pricing, and satisfactory reviews just because their location isn't ideal for running a restaurant or a hotel.
If you open a restaurant but notice that it's not attracting enough customers, despite good food and service, then it's time to relocate your restaurant immediately. By moving your business, you can ensure that your restaurant doesn't suffer a loss.
The top reasons for hotel and restaurant relocation include upgrading store prototypes, improving visibility, targeting more customers, and moving nearer to important resources. For instance, if you own a seafood restaurant you may consider locating your business near the sea to cut down on transportation costs.
Often, moving the restaurant to a new location becomes inevitable for restaurant owners to stay in business. If you plan to relocate your restaurant, make sure that you research well before selecting the new location. Assess your target market and analyze the demographics of your target location before you relocate your hotel. The new facility should be situated at a strategic location that's close to the market and target customers.
Relocating a restaurant, however, is quite a risky job. You invest thousands of dollars in purchasing delicate cutlery, equipment, and appliances. Only professional commercial kitchen equipment movers who have a track record of providing reliable hotel moving services can ensure safe packaging and transportation at cost-effective rates.
For hotel moving the most obvious problems are the logistics, costs, and equipment safety. Valley Relocation offers all-around hotel moving and installation services, ensuring safe packaging and transfer of equipment to the new site. Our team also helps restaurant owners make additions to the infrastructure to improve production and growth.
IT Data Centers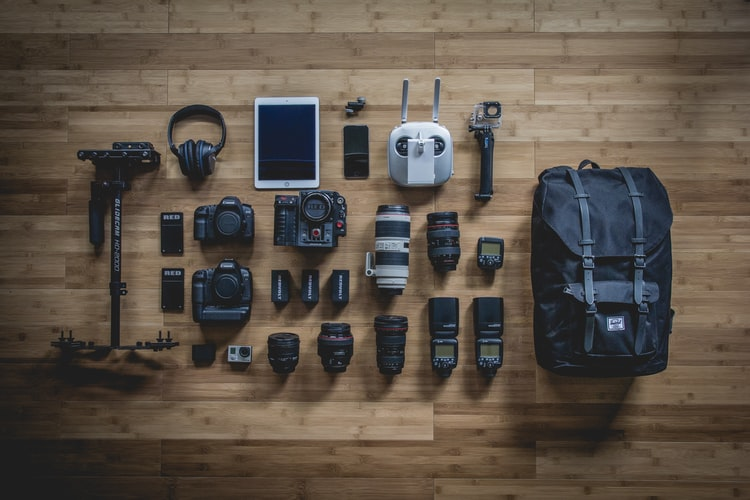 Relocating a data center facility can be quite an undertaking. It requires expert planning, environmentally controlled transport, and the safety and security of IT assets. Deciding to move an IT data center is a critical strategic technology decision.
Today, data centers have become an imperative element of technology enterprises. The unprecedented technological advancements in recent years have transformed the digital world and the data and bandwidth requirements have significantly mounted up for all industrial sectors.
Shifting the servers to a data center outside of your organization can significantly help you enhance the infrastructure's flexibility, improve data recovery, advance collaborative systems, ease access to cloud operators and increase workforce mobility.
Moving the IT equipment and servers to another environment is a highly risky job. A little negligence in disassembling and unplugging the equipment can lead to dysfunctional hardware once it's moved to another location. You need to map out the configurations and dependencies before moving the data center.
Before moving a data center, you need to prepare a migration plan, develop a proper timeline and identify the technological assets to ensure smooth transitioning. Managing all these tasks independently can be challenging.
The development of a successful migration plan mitigates the downtime of the business's critical systems. When you turn down the system at a location to move it to another destination, you need to learn hardware integration and the relationship between software and hardware.
Make sure that your new data location offers vastly connected infrastructure and 24/7 access to connectivity hubs. Also try to choose a location where there are fewer chances of extreme weather conditions such as hurricanes, tornadoes, windstorms, earthquakes, and floods. Stable weather conditions are critical for data transfer at a desirable rate.
Once you decide the location, you can leave the rest to reputable IT equipment movers in your area. Valley Relocation provides data center relocation services, such as disconnecting the equipment, packing it, transporting it, and finally installing it in the new location. We have a team of technical experts who handle the devices with utmost care and responsibility.
Reasons Why Your Business Needs Professional Relocation Services for Moving to a New Location
If your business belongs to the healthcare, hospitality, or IT industry and you're planning to move it to a new location, then your best bet would be to hire commercial movers who have experience and expertise in the field.
Here are some reasons why it's always a good idea to acquire commercial relocation services:
A Stress-free Move
Reputable commercial movers will ensure a stress-free transition to the new facility. They will be responsible for handling all the activities, such as packing, transporting, reinstalling, and adding new infrastructure. This way, employee productivity will not be affected and they'll be able to focus more on their jobs as usual.
Attention-to-Detail
Expert movers pay attention to detail and don't overlook the important aspects of relocation. You can rest assured that nothing gets missed during the move.
Secure Transportation
Office belongings are typically expensive and need to be handled with extensive care. A commercial relocation service provider ensures that the equipment is transported carefully.
Reduced Downtime
Business productivity can be severely affected due to relocation if you spend too much time packing and organizing the equipment. A professional relocation team works in an organized manner and systematically labels items. They expedite the relocation process to save your time and resources.
Plan Your Move with Valley Relocation
At Valley Relocation we offer professional and systematic relocation services in San Francisco, Sacramento, and San Jose. What makes us stand out is that we also offer a free site survey to assess your relocation needs and plan the move accordingly.
Whether you want to move from your residence, or looking to move your business, industry, or office space, we're here to help. Considering the sudden turn of events due to the pandemic, we also offer virtual site surveys with our valuable clients. It's safer, convenient, and easy. Our relocation services also include donations, e-waste, and disposal drops.
We also provide shipment services and commercial warehouse services at cost-effective rates,
So, what are you waiting for?
Get in touch with our representatives and take the first step towards relocating your business facility.