Did you anticipate how stressful your business relocation could be before starting it?
Many business owners and managers don't think about some critical steps involved in relocating a commercial business. While they mostly realize that the relocation process won't be a walk in the park, they don't fully expect the burden of managing it.
As a growing percentage of Americans continue moving across the country due to work-related demands, commercial businesses feel the need to follow suit. You can't properly cater to your customers and/or employees if a large majority of them are moving to different locations. That's why business office relocations are also becoming more common now. Regardless of the type of business move you're planning, stress management should always be a top priority. An overload of stress can make the move go much more roughly, even if you plan everything else well.
Before you learn how to minimize stress during a business relocation, it's important for you to understand the unique requirements your specific project might have.
Types of Business Relocations
The scope of a relocation directly determines the level of stress it can produce for you. The scope depends on how extensive your relocation project is. If you're undergoing a business office move, the demands of this project will be less than those of a full-scale medical facility relocation.
So, the first step to minimizing relocation stress before you even start the process is by determining the unique requirements of your move. Let's start by discussing the various types of business relocations.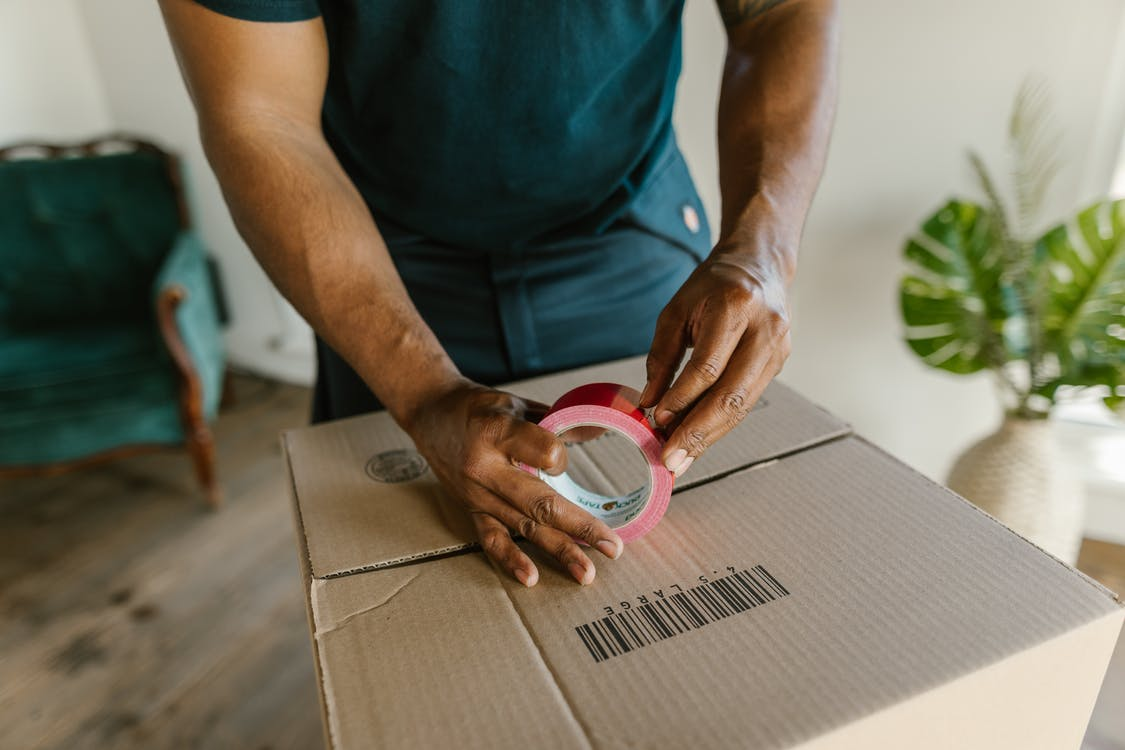 · Retail Business Relocations
Retail is one of the toughest industries to work in. Employees, managers, and even owners of retail businesses always have too much on their plates. So, relocating a retail business can also be quite tricky. Despite the type of retail store you run, relocating entirely can take a good amount of time and effort. You'll likely be moving a large amount of heavy equipment, store fixtures, and furniture. Not to mention that the inventory alone will require special attention from you and the professional business movers you hire. Be prepared to relocate items in bulk/full truckloads (FTL)!
· Hotel/Restaurant Relocations
Hotel and restaurant relocations are a lot less common in states like California. Most hospitality and food business owners don't usually feel the need to relocate their businesses. This is largely because such businesses can always sustain a stable income stream. There'll always be people looking for eateries on a night out, so restaurant businesses don't relocate quite as often. When they do relocate, however, the process can prove to be highly stressful. Restaurant moves typically involve heavy machinery, equipment, kitchen appliances, and perishable inventory. Be prepared to arrange specialized transportation services if you're going to be relocating perishable goods during your restaurant move!
· Medical Facility Relocations
Another tricky type of business relocation is medical facility relocation. Whether you're relocating a doctor's office, a dentist's office, or a biotech laboratory, medical facility moves are always complex. They require special attention in many areas due to the sensitivity of the items involved in the move. Medical facility moves almost always involve the relocation of highly sensitive pharmaceuticals and other medical specimens. You should anticipate the need for specialized climate-controlled shipping services for such moves. Not moving sensitive medical items properly can result in damages and monetary losses for medical/healthcare businesses.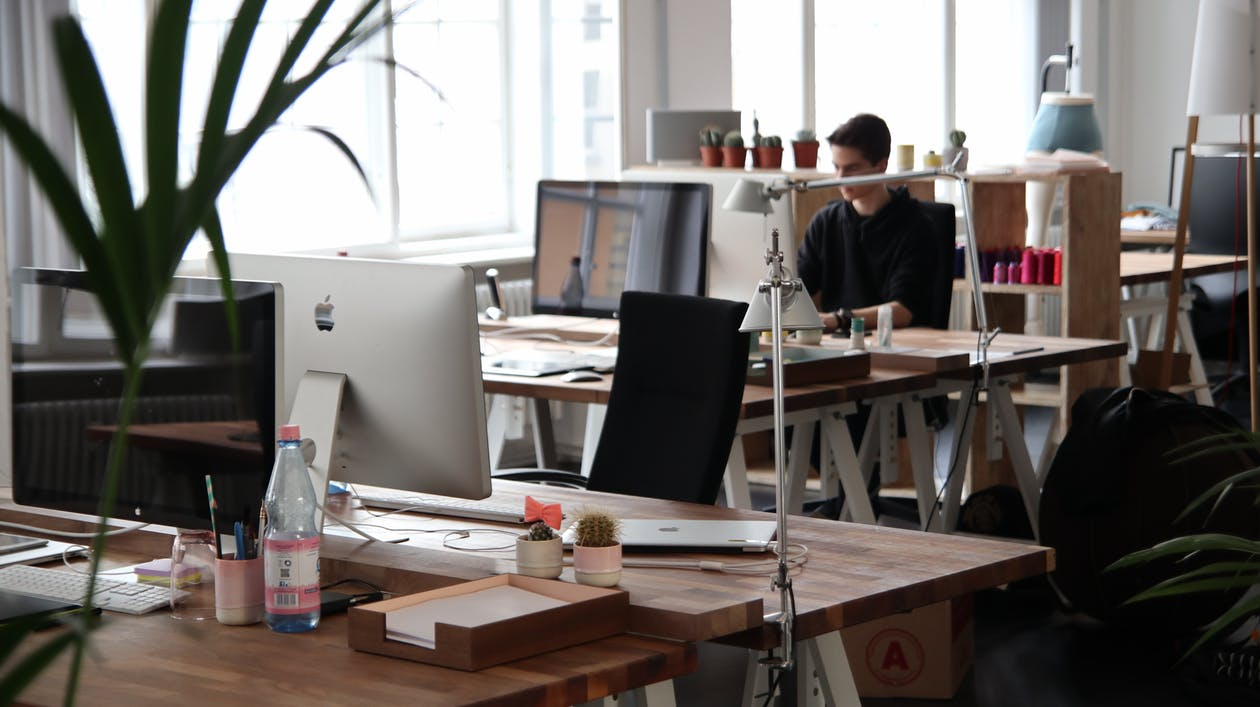 · Business Office Relocations
Corporate companies have started relocating their offices to some specific areas of the country. This moving trend has been around for a few years now and continues to rise. A business office relocation is typically less demanding than other large-scale moves. The extensive demands of the relocation will depend on the size of the office, or the number of offices, that you're relocating. Office moves typically consist of relocating expensive office furniture, corporate fixtures, decorative office items, and office files. If an IT server room relocation is a part of your office move, then you'll also need to relocate a large number of electronic devices, cables, and server racks. The fragility of such items makes technology moves a lot more complex.
· Data Center Relocations
As discussed, technology moves are always tricky because of the electronics involved in them. Data center relocations have also become a trend in recent years, with many large corporations moving their data centers across and outside of the country. When conducting a data center move, you should largely just focus on the safety of your electronic equipment and devices. Make sure the people handling the uninstalling, de-cabling, and de-racking of your servers are skilled at completing the task. Remember, it's always better to hire professional technology movers!
· Educational Institution Relocations
Lastly, educational institutions are also among the businesses relocated on an occasional basis. Educational institution moves can involve the relocating of libraries, dorm rooms, teacher's rooms, and classrooms. These projects typically aren't difficult to conduct smoothly. You should just be prepared to properly pack, rig, and move the different types of items involved. These items can be books, library furniture, shelves, etc.
Ways to Manage Relocation Stress
Even when you manage your expectations when planning a relocation process, you can still experience a bout of stress during it. The best ways to manage and subsequently minimize stress during commercial business relocations are listed below.
1. Plan a Year in Advance
You'll likely plan the relocation to a certain extent, but when you do it makes a big difference, too. Many business managers and owners start planning their office or facility relocations a little later than they ideally should. Instead of planning the business move a few months early, try to do it at least a year in advance. You'll know exactly what to expect when you start planning every aspect of the move a year before it actually occurs. Planning early also gives you leeway for any potential drawbacks that may arise during the actual move. You'll be able to address most, if not all, of the challenges during your business move before they cause any unaffordable damages/losses.
2. Do Your Due Diligence Early
The reason many business owners end up getting drowned in relocation stress is their lack of early planning. Don't forget that your business move means that you're permanently changing your business location. You likely have vendors, customers, and postal services that regularly arrive at your current location. It's crucial to notify the stakeholders of your business move in advance, too. This will help them redirect any transactions or interactions they might have with your business. You should update your business address on all official documents and services. Notify everyone who'll be directly affected by your business relocation of the move well in advance. When you give them time to adjust and prepare, you won't have to deal with last-minute lost packages or missed payments.
3. Involve Your Team
Your team is probably the make-or-break of your business. Your business wouldn't stay sustainable or grow without their involvement. That's why it's also important to keep your team involved in the relocation process before it starts. Notify them well in advance so they can prepare and adjust their working schedules accordingly. Remember, involved employees are also more productive! So, if you keep your team involved throughout the business move, they'll be more committed to the job afterward. Take their opinions on board and address their concerns about the business move. You should also choose a new business site based on the suggestions of your team.
4. Survey the New Location
Before choosing a new location, you should take the time to survey it properly. Do a tour of the different properties you're interested in, and compare your insights. It'll be helpful to involve a professional mover in the site survey, too. They'll be able to identify the unique moving requirements of the space. This way, you'll be able to minimize the stress of moving into the space in question. Professional business movers can also tailor their services to the unique requirements of your project once they know where you're relocating to. You can also conduct a site survey at the business office or facility you're moving out of. This will help your commercial movers determine the supplies, equipment, and materials they need to bring for your move. Having an idea of the space they'll be working in makes it easier for movers to cater to its requirements more closely.
5. Complete Small and Manageable Tasks First
If you take every step of the business move under your wing, you'll be giving yourself unnecessary stress. Leave the tough work to the moving professionals! You should try and complete only the small and manageable tasks at hand. For example, start by moving the non-essential items first. Take the task of categorizing the different types of inventories involved in your business move upon yourself. You can also make a checklist as you go. This will help you keep a check on the various business items you're moving. Having a check and balance on the product shipping will reduce the amount of stress you have about trusting professional movers. Reliable business movers will shoulder the tougher and more labor-intensive tasks like packing and rigging high-value items for you.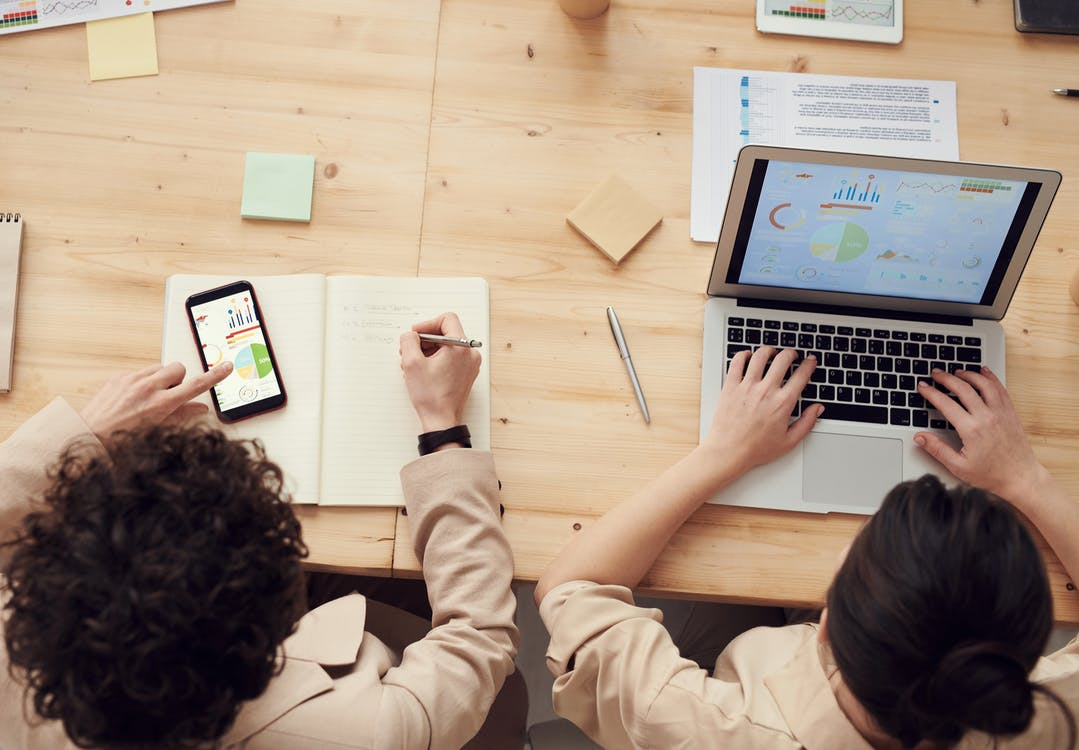 6. Work with Professional Movers
Speaking of professional business movers, here's why you need to hire them: they can make the relocation ten times smoother and quicker! You may think that since your business move is small in scope, you can easily just have your inexperienced team handle it. This can prove to be an uninformed and inefficient decision since the processes involved in the move require expertise. Only professional business movers who have sufficient experience in the business can streamline the process for you.
Not to mention the various additional services you'll have to manage on your own without professional movers. You'll have to find logistics partners who can provide safe and secure high-value product shipping services. You might also need to find commercial warehousing and storage facilities near you. If you're doing a tenant closeout, you'll also need site staging services like cleaning and sanitization, drywall patching and repair, etc. If you don't hire a professional moving company for your business move, you'll have to manage all of these different aspects on your own. This is the worst-case scenario for your stress management!
Instead of going through all of that, just work with professional movers. Full-service moving companies like Valley Relocation provide all of the mentioned services to commercial customers.
Conclusion
It's almost impossible for business relocation projects to be stress-free. There are too many complex steps and processes involved in most commercial relocations for business owners/managers to handle by themselves. However, they can always try and minimize the stress involved in their business move. The best and simplest way to do that is by hiring professional business movers. Commercial movers have the industry knowledge and skills needed to perform business relocation tasks effectively. Why take all the stress on your own shoulders when there are professionals out there willing to help?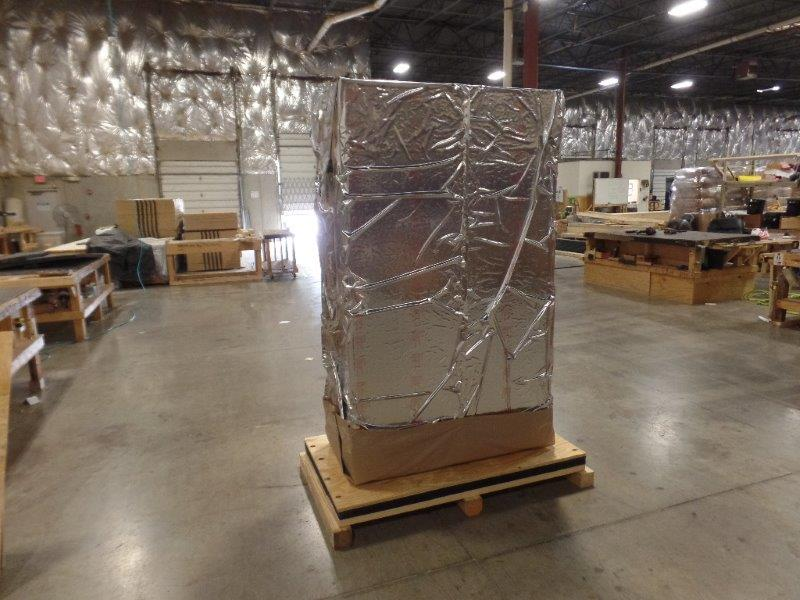 Let Us Manage Your Commercial Relocation in California!
Are you planning a commercial business relocation in California? Let our team at Valley Relocation help!
Our professional movers are skilled at conducting a wide range of commercial relocations. Whether you need our help with a data center move or an office relocation, we're here for you. To cater to your unique relocation requirements, we offer tailored services like specialized transportation and moving facility services. Don't take the stress of relocating a business all on your shoulders! Let us handle your business move in Sacramento, San Francisco, and other California areas.
Get in touch with us for a quote today.