A move is just a move, right? False. What sounds so simple and is difficult in reality can become even more complex depending on whether it's a residential move or a commercial one. Residential moves are quite common; a person, on average, will move 11.4 times in his lifetime.
However, because it's so common, many people mistake a commercial move as being similar to a residential move. The difference isn't limited to hiring a residential or a commercial office moving company.
There are several key differences between both that everyone should be aware of before hiring a movie company.
Commercial moving services are more complicated and, on a larger scale, have specific rules, while residential moves are usually simpler and can be handled easily. Both also require different equipment, logistics, and timelines.
Key Differences Between Residential and Commercial Moves
Residential and commercial moves have some key differences that will convince you to always hire professionals specializing in the right jobs.
It'll also help you understand out of the 17,446 companies in the moving services market in the US, you should always go over the detailed service list to pick the right one.
1. Timelines
The timelines of residential and commercial couldn't be more different. Moving a house can take anywhere from 8 to 22 weeks.
That includes finding a new place, signing a lease, packing, and then the actual move. A successful residential move is easy to achieve if you follow a set timeline:
Start by purging your belongings two to three months before the actual move. Residential movers in San Francisco, Bay Area, Sacramento, and nearly every year will move all your belongings without an issue. However, it's best to lighten the load through decluttering. Sell large items such as furniture, donate items to charity, give away some to friends and family, and get rid of broken objects sustainably.
If you're not having your residential movers pack your belongings for you and are instead doing it yourself, then start collecting packing supplies such as boxes, tapes, bubble wraps, etc.
Decide how you move six weeks before the day. If it's a small move, it can be managed with just family and friends; otherwise, hire professionals to coordinate it for maximum efficiency.
Three weeks before the move, start packing items you know you won't need right away. Be sure to leave the essentials till the end because that is the first thing you'll unpack in your new home.
Clean both your new place and your old one for the move. Give your old place a thorough cleaning to prepare it for the new residents. Plan your new place so it will be easier to move your belongings into it.
Similar to residential moving, commercial moving should also follow a timeline. However, the timeline is considerably longer due to the large scale of the move and how many more things need the expertise of commercial moving services.
Since there's a lot more that you need to do before hiring a commercial moving service, you can hire a commercial office moving company that doesn't only move and pack your belonging but could also help plan the move. Do thorough research before hiring a moving company.
Three to four months before the commercial move, finalize any plans you have, such as computer and phone system plans, interior design plans, maintenance plans, etc.
Keep communication lines open with the employees and vendors throughout the move and host weekly meetings to update them on the move.
A month before your commercial move, schedule the utilities and update the address on your stationery business cards, website, and other collateral items to match the new address.
Before the move, finalize all the plans, get the IT installation in place, start packing, order new keys, and reserve parking spaces. Once you're done packing, label the boxes as well to prevent any confusion on the day of the move and while unpacking. Different types of commercial relocations require different timelines.
Read more: The Different Types Of Commercial Relocation Services You Can Opt For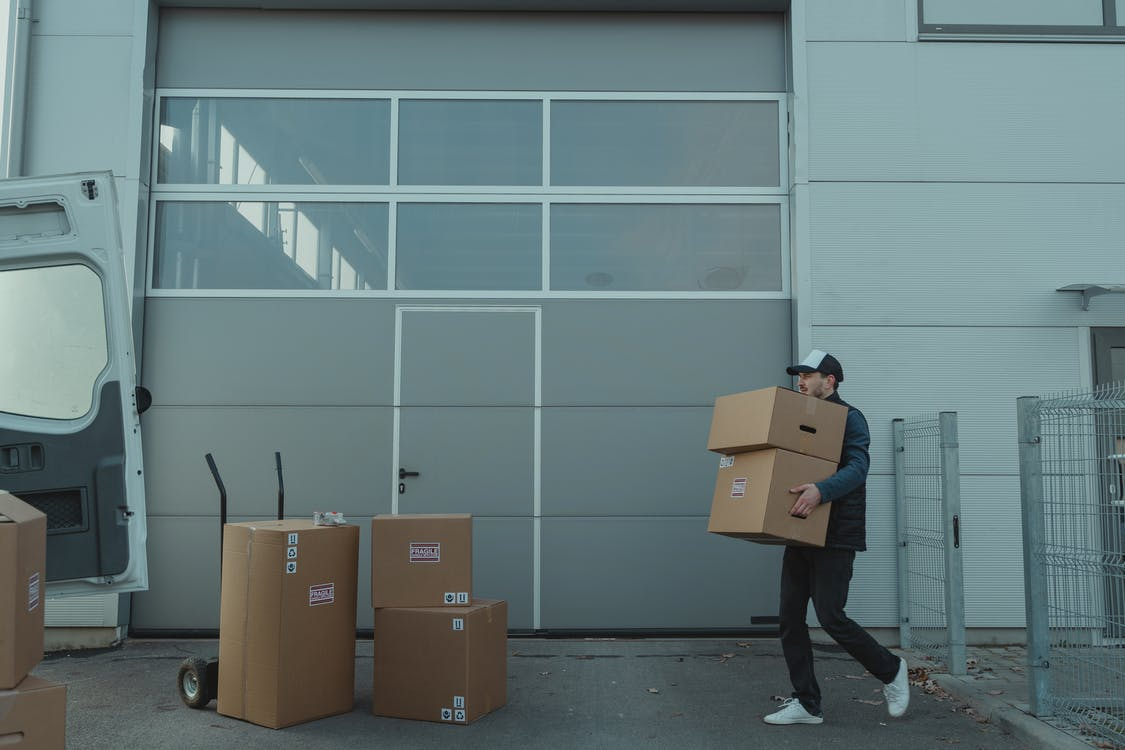 2. Planning
As the timeline for residential and commercial moves are different,s o is the planning. A residential move usually involves making a list of the items you're going to move, finding a place, ending or breaking the lease, and making the move.
In contrast to that, a commercial move can take months to do. Finding a new office building is considerably harder than finding an apartment. When a business moves, they need to plan several things before the actual move:
A commercial move affects employees and, in cases like relocating restaurants, hotels, etc., the customers/clients as well. That's why you need a communication plan. Inform the employees and all those associated with the business of the move.
Businesses need to change their address wherever it's advertised or used.
Dispose of old or obsolete technology using commercial E-waste disposal services.
Take care of technology and furnishings by involving the IT department.
Relevant government authorities are to be notified. Businesses are also obligated to notify IRS about the change of address and contact their local tax collectors or zoning offices.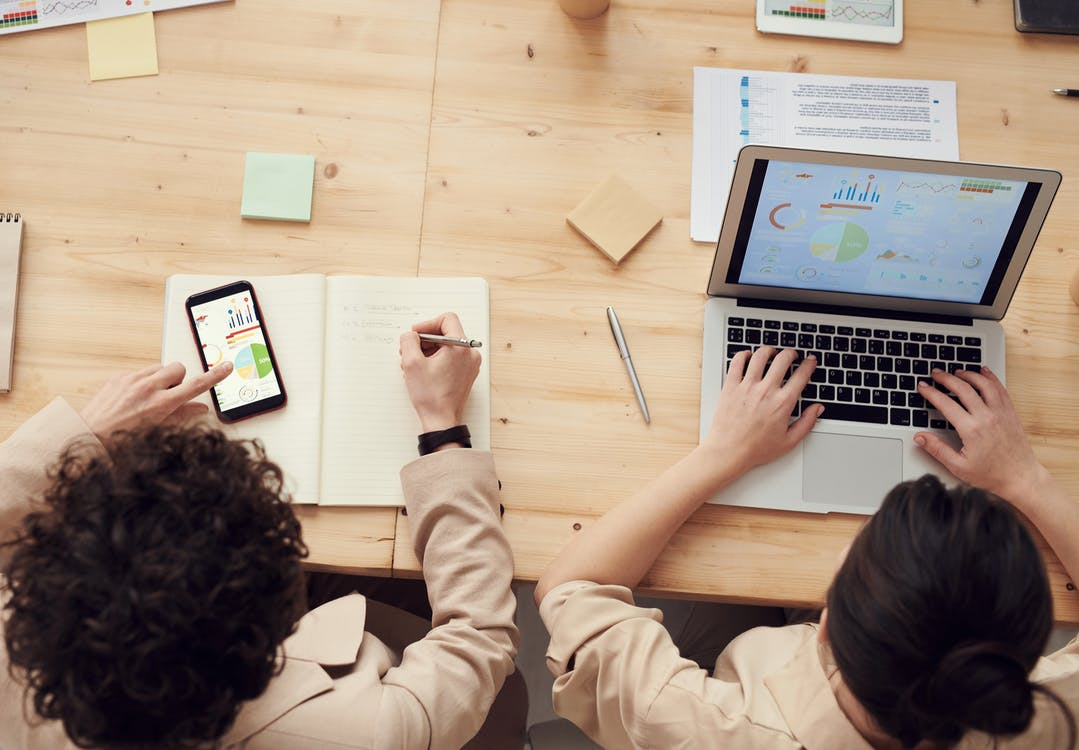 3. Budget
For a residential move, hiring a mover can cost $50 to $75 per hour in states like California. The price for a commercial move varies depending on the work and expertise required.
You should focus on the budget first when you decide to move. A move is already overwhelming and can get very expensive if you do not have the proper planning and budget for it.
When creating a budget, there are many factors you have to consider for a final cost estimate. On average, it will cost thousands depending on the size and the distance. A labor shortage in the moving industry in the past few years has also affected the total estimate companies give.
For an accurate budget, you can start by taking inventory. Before you start calling moving companies, determine the items you'll be moving. An inventory list will make it easier for the company to give you a cost estimate too.
You can make a moving budget template by making three main sections: professional movers, self-moving, and other expenses. Even if you hire professional movers, there are certain tasks that you'll feel comfortable doing on your own. Jot those down in self-moving; all the tasks you need professionals for comes under professional movers, and lastly, all other associated costs in other expenses.
If you're doing a complete self-move, whether residential or commercial, you need to work out the transportation, storage, lodging costs for long-distance moves, etc.
While you're working on your budget, make sure you keep track of all of it on a checklist. This also ensures you don't get off track and incur extra costs.
Read more: 5 factors that will affect your moving estimate
4. Item Constraints
Most residential moves can be accomplished by only one moving truck with a limited number of people. Depending on how big your house is, you might require more. However, getting more than one truck for a residential move is usually an exception to the norm.
Apart from a few items in a residential space, most aren't so fragile that they warrant a professional packer. However, the reality of a commercial move is different. Take a hospital or any other medical facility, for example.
A medical facility has equipment worth thousands, with prices ranging from $2000 to $100,000.This requires extreme care when packing because for a medical facility to move, all the bigger items will likely have to be disassembled and then assembled again at the new location.
Similarly, other businesses have fragile items that need not only a professional but one who has a lot of experience handling them.
In addition, the moving and the unloading process is difficult, which is why hospital care relocation services, etc., have a lot more item constraints than residential movers. Some moving companies offer specialized logistics and services to handle such moves as well.
While you can pick residential movers based on their reviews, that can't be enough for commercial moves; you need to take a thorough look at the services offered to see whether the company can accommodate all your requirements.
5. Equipment Required
For any residential move, without a doubt, the most important and biggest equipment needed is a moving man. Apart from that, residential movers have moving dollies, furniture sliders, moving blankets and pads, straps and rope to tie everything down, protective gloves, and toolboxes.
Even if you're doing a self-move, this is the standard equipment you'll need. However, just as the planning and timeline for a commercial move are extremely different, so is the equipment needed for a successful move.
Business office movers are aware that security and confidentiality are key, which is why they have secure crating options to move files and desk contents. With professional commercial movers, efficiency reigns supreme.
They can disassemble and reassemble furniture, handle heavy-duty equipment, and get breakable items to choose a new location in their pristine condition.
They can also disconnect and reconnect technology and related equipment. However, the latter is something you should involve the business's IT department in.
6. Number of Movers
The higher the number of movers, the more it will add to your cost. Residential relocation doesn't take much labor. You can pack the things yourself and call professionals to pack any fragile items.
The actual move can be handled by 2–3 people, while a commercial move requires a lot. How many you hire depends primarily on the home's size, oversized items, and other factors. In a commercial relocation, you'll need a lot more professionals, especially if you want a full-service move.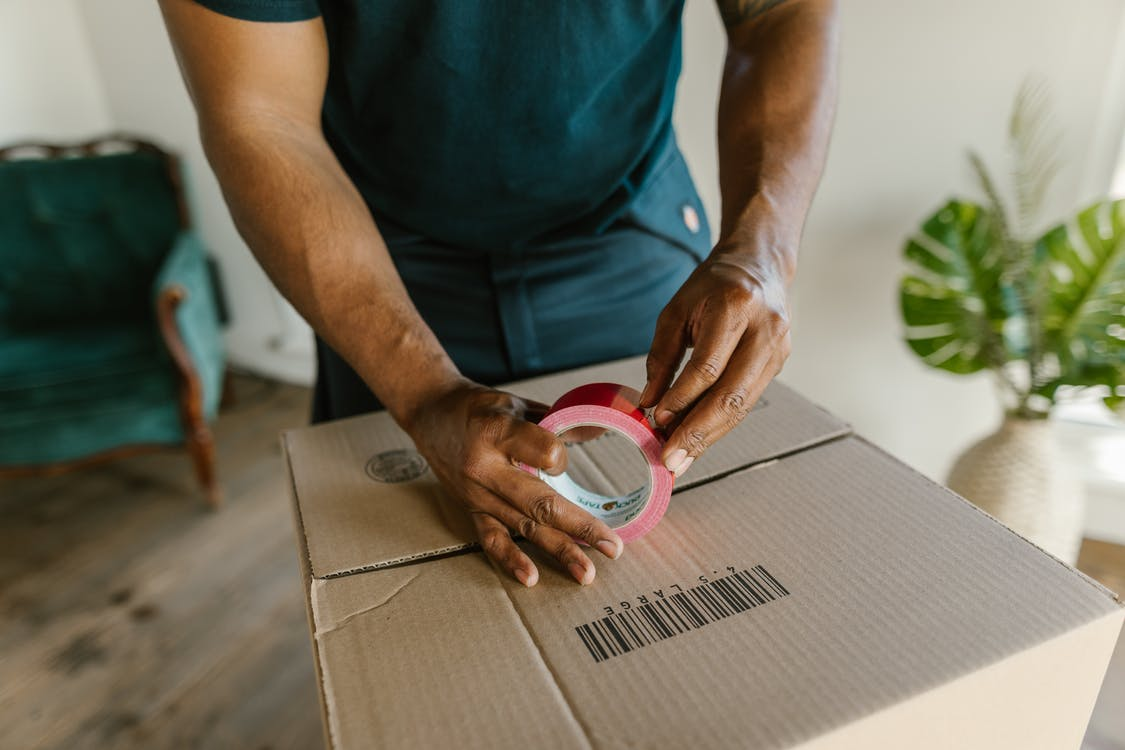 A full-service moving company like Valley Relocation provides help with planning, packing, and moving. Depending on how big the business is, the equipment that needs to be assembled and disassembled, the sensitivity of the items, services you get, etc., the total number of people you'll need will vary.
7. Complexity
People go with professional commercial movers and don't attempt to do it themselves because it can get difficult. Given the timeline, budget, planning, equipment needed, and more, a commercial move is no child's play and makes a major difference between how fast your business will be up and running.
IT data center relocations, hospital and medical facility moving, etc., are time-sensitive, require more movers, need a lot of disassembling and assembling, and more. Compared to the residential move, which has a handful of requirements that needs professionals, a commercial move is always going to be more complex.
In addition, the harder the move is, the more movers you'll need. This can impact your move's planning and budget later if it turns out to be more complicated than expected. The best way to avoid this is to pick movers who'll do a site survey
Valley Relocation – The Best California Relocation Services
Moving is no easy task. There are several things to do before, during, and after. In addition, if you're making a commercial move and not a residential one, it gets more difficult as there are even more tasks to fulfill.
Business office movers are of various types and offer different services for commercial moves. Valley Relocation is a commercial office moving company in California that helps with everything from planning, packing, and moving for offices and more.
We are a full-service moving company, with our commercial moving services notable across the state of California. We offer large-scale commercial relocations through specialized transportation services in several areas of California.
Valley Relocation has the best professional movers that serve commercial customers in technology, hospitality, healthcare, etc. You can check out our website for more information or contact us for a cost estimate or a free site survey.