Whether you're relocating your office or your home, moving is always tedious. It involves upending your life so that you can resume it elsewhere. Moving day can become even more stressful if your possessions arrive broken, or worse, don't arrive at all. Hence, choosing the right relocation company is essential.
According to the US Census Bureau, over 31 million people in the United States moved in 2019. Moreover, the average American moves almost 12 times throughout their lifetimes.
Most moving companies offer various packages catered to your moving needs. The moving process for homes differs from the office moving process. While home moving can be a complex ordeal, commercial moving is even more challenging, making it vital for businesses to select the ideal moving company. Commercial moving involves dealing with sensitive files, equipment, and machinery. It's not a task that you can entrust to any random mover, which is why carrying out a thorough assessment before choosing your relocation company is critical.
Selecting the Right Commercial Relocation Company
Finding a suitable commercial mover to handle your business moving needs can be an arduous process, which is why you shouldn't wait until the eleventh hour to decide. We recommend developing a criterion to help you assess potential business office movers before selecting the one that appeals to you. Here are some factors that you should look for in your ideal relocation company:
Service Offerings
We recommend browsing through a company's service offerings before deciding whether to hire them. Depending on the type of business you run, you may need to find a commercial mover who can accommodate your needs. For instance, IT companies have massive servers and data centers, which aren't easy to transport. Hiring a company that can handle IT data relocations and IT equipment moving is critical. Some relocation companies provide specialized services as technology movers that can be beneficial for IT companies.
History and Experience
Assessing a company's history and experience can give you an insight into how efficiently they conduct their business. A company with a storied past and wealth of experience can help solve any challenges that arise, providing you peace of mind. Experienced companies have proven track records, demonstrating their ability to bring competence and excellence to a moving job. Understandably, many business owners don't want to entrust the relocation of their business assets and equipment to an inexperienced mover.
We recommend conducting a thorough background check on the company's history and experience before deciding on a moving company.
Testimonials and Track Record
Social media is a powerful tool that you should consider utilizing when searching for a relocation company. You can find testimonials and company portfolios to help you make a more informed decision during your selection process. Client reviews are invaluable, providing insights into how the company operates and whether they uphold their end of the agreements. Moreover, referring to reviews also allows you to weed out unreliable moving contractors.
Licensing and Certifications
We recommend checking the licenses of relocation companies before making a final decision. A certification is a seal of approval that guarantees that the moving company follows professional operating standards. Check the Better Business Bureau to see if it lists the company on its website. We also advise checking if the company is a member of any state moving associations. For instance, Valley Relocation is a member of the California Moving and Storage Association.
Ensure You'll Receive the Support You Need
Commercial moving entails relocating equipment, cubicles, files, and other essential material. It's a lengthy process requiring planning and communication, which is why we recommend speaking with moving companies and asking them how they plan to carry out the moving process. In addition to the services they provide, ensure that they have reliable customer support so that when you contact them, your requests receive the proper attention they deserve. If connecting with your moving company is strenuous during the planning phase, it's a warning sign that the company won't be responsive to your requests during the moving stage. We counsel all our patrons to avoid such companies.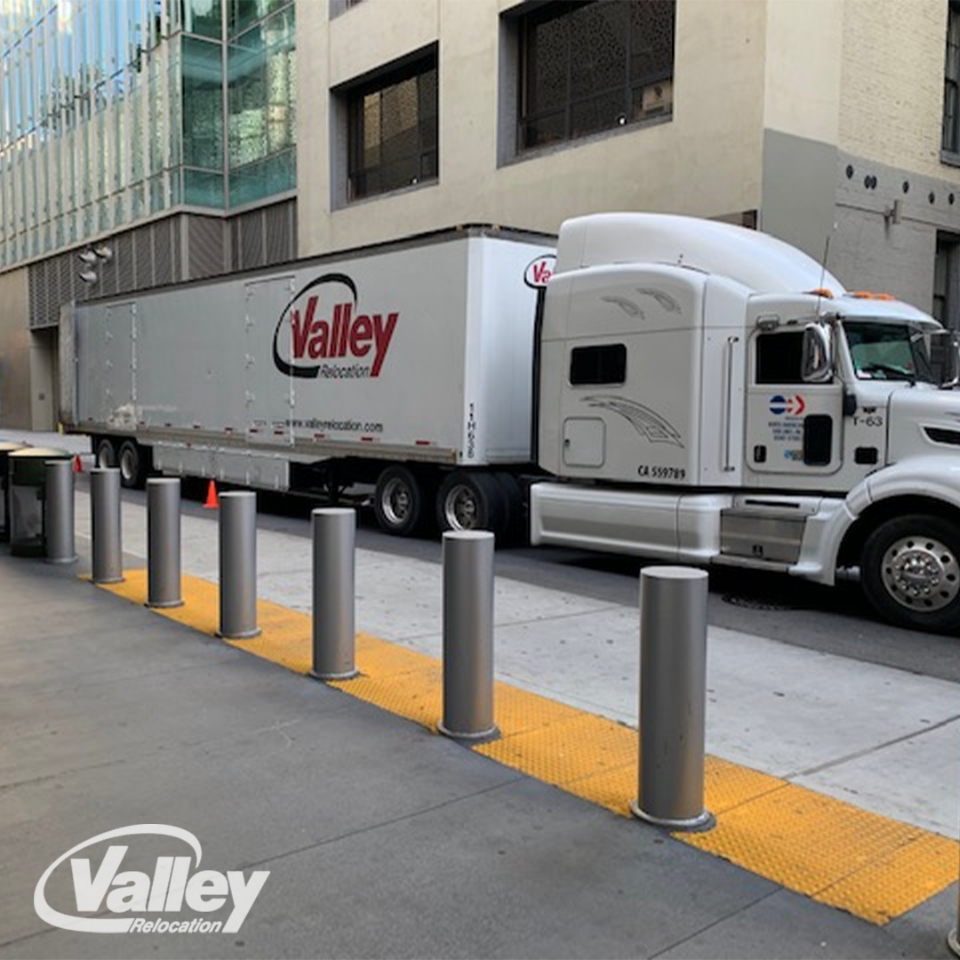 Relocating to California
If you're looking to relocate your business to California, Valley Relocation can assist you with all your moving needs. We're a full-service moving company headquartered in Concord, California, providing residential moving and commercial moving services. Our MAC facilities services make us the ideal choice for businesses looking to relocate their operations.
Contact us today to find out how we can make your move easier.