Every year, 9.8% of Americans will move once, and most of them will get moving services since it can be such a hassle. Moving requires a great deal of organization.
You'll want to pull your hair out because of the never-ending stress that comes with it. Luckily, several moving companies take all the trouble out of it. And they even offer storage services! Before you hire a commercial moving service, here's what you need to know.
Commercial Moving Service
There are more or less 13,000 complaints and negative reviews about horrible movers each year. That's because most people believe that all movers are the same and will give a similar service. The types of services and the expertise they offer can vary significantly.
Types of Commercial Moving Services
Commercial moving services are attuned to the unique needs of businesses and institutions from various industries.
1. Basic Office Move
Many businesses have basic office equipment in their office and/or work locations. This move usually includes moving furniture from one building to another. You might even think that this is a simple move and can be achieved by calling in friends and family. However, remember that even the simplest commercial move is more challenging than a residential move. Commercial movers have things down to a science and know they can do it efficiently.
Read More: Know Your Stuff: The Difference Between Residential and Commercial Moving
2. Technology Move
Things become a bit more complicated with a technology move. If it's just more than computers being transported, it will need special care. Some technology is sensitive, like in a data center relocation, and must be handled correctly to prevent any damage.
A commercial mover will take inventory of all the items and place detailed labels to identify which are fragile. They also do strategic scheduling so businesses dependent on technology can be up and running quickly.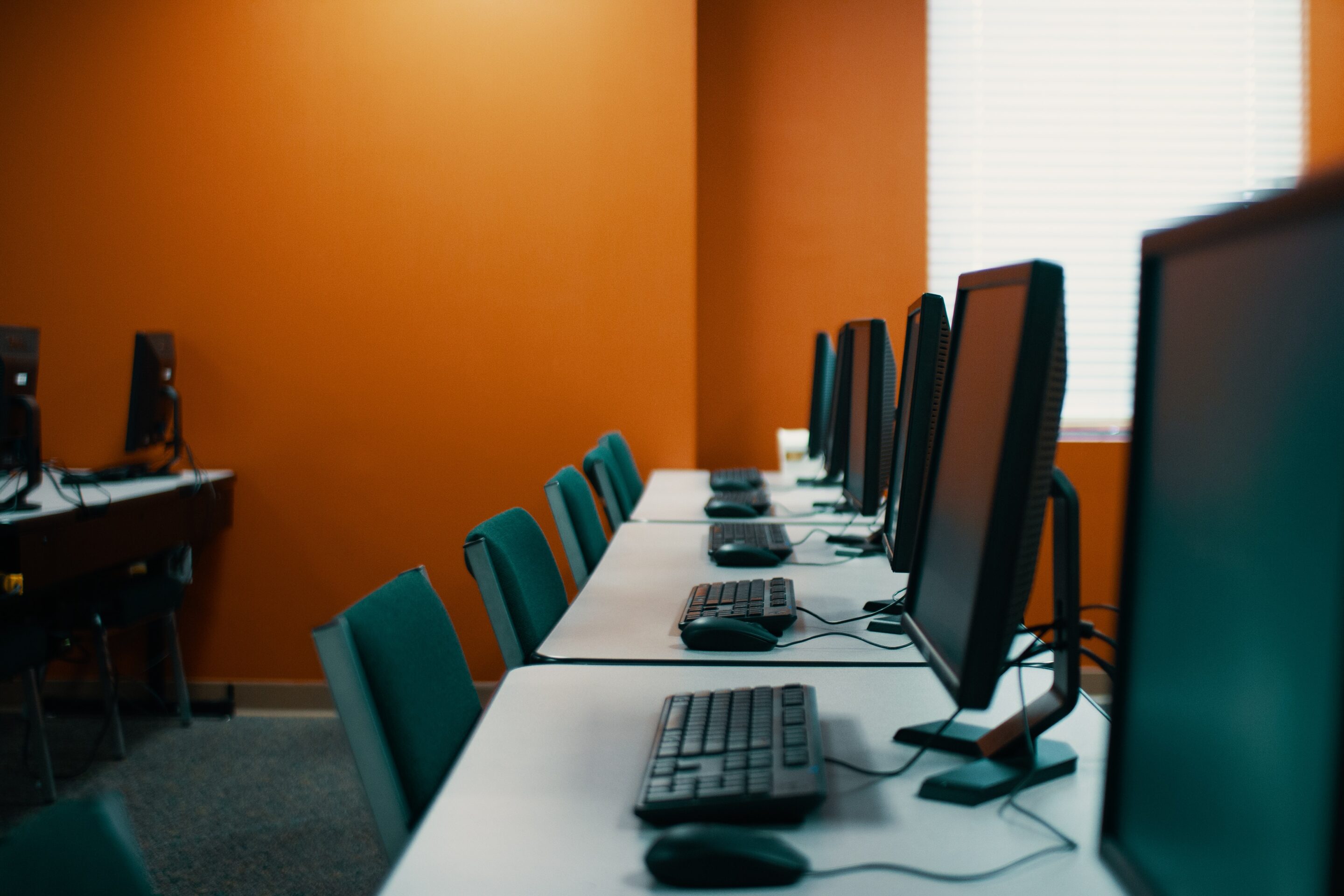 3. Medical Facility Move
US hospitals spend an average of $200 billion on equipment annually. Hospital and medical facility moving is a time-sensitive task and needs experts. This is because medicines and vaccines need to be moved while temperature controlled.
In addition, a single piece of equipment is worth thousands, if not more, and needs to be disassembled before the move and then reassembled after it. Remember, there are movers, then there are commercial movers, and then professional movers specializing in medical facility relocation.
4. Other Commercial Moves
More commercial moving services specialize in restaurants, hotels, and educational institutions. They have experienced professionals that can handle small-scale to large-scale moves. The movers also might provide storage services and e-waste donations and disposals.
How To Pick Commercial Moving Services
There were 17,446 moving companies and related services, but you can't just hire the first company you see. Moving companies offer different services, and what you need might be different than what they offer. Here's how to pick a commercial moving service that's right for you.
1. Layout what you need
Before you pick a moving company, lay out what you need because it may not align with what the company you're interested in is offering. Take a full-service moving company as an example.
They offer everything from parking and planning to transporting and unloading. However, your needs might only include transporting because you're handling packing yourself. In addition to the service, there are also different types of moving companies.
Sometimes you may get a quote from a company but sign a contract with another one. This is because the companies can do both brokers and carriers, and due to not having the specific service you require, they'll offer the contract to another company.
They're also local movers that will offer moving services within the city or state lines, or they may be long-distance movers that offer moving services from state to state.
2. Check reviews and credentials
You should always check reviews and credentials when hiring a moving company. This is because many scam companies will cause damage to your property. You can check online reviews or ask around from different businesses and friends who might have hired a moving company.
Although reviews are important, you should always check the credentials as well. This is so that you could hold them liable if your belongings are damaged during transit. Check if they're registered with the FMCSA and that they have a US dot number.
3. Consider your budget
An extremely important thing for any move is to figure out the finances. A commercial move costs much more than a residential move, so be prepared to shell out the cash. However, with a little research, you'll be able to find an affordable moving and storage service.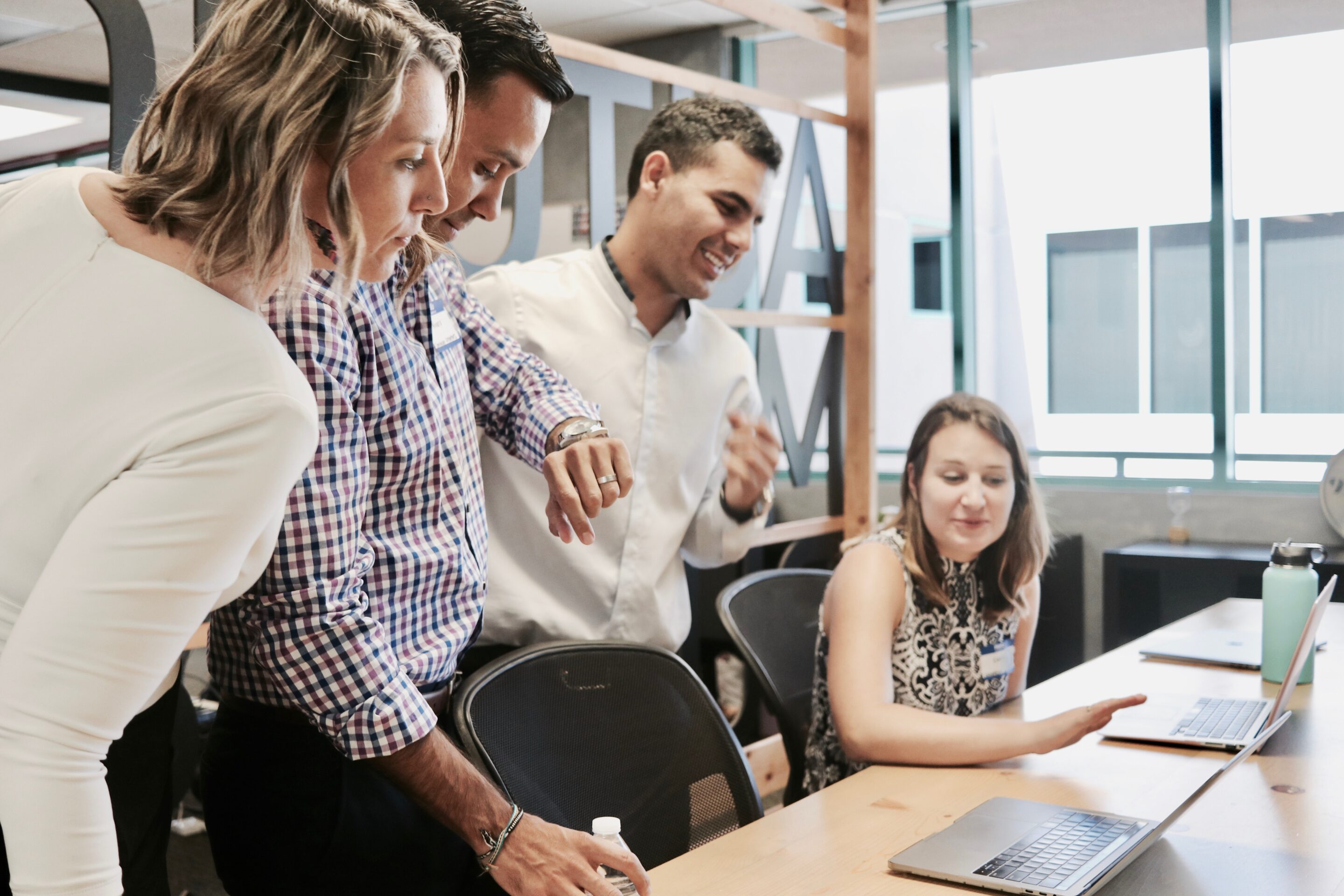 The cost of the move depends on the service. If you were to just get a truck rental instead of the full service which includes packing, loading, and unloading, it'll cost you way less.
However, some moves require all the bells and whistles, like a hospital and medical facility move, which needs to be done extremely carefully and in a set time. Before you hire movers, assess the inventory, moving date, distance from your previous location, transport obstacles, etc.
4. Request a moving cost estimate
Many companies will offer you a free cost estimate when you request it. Once you've nailed down some companies that fit your requirements and decided on a budget, start contacting them. They'll most likely do an in-person or a virtual site survey and then give you a cost estimate. This can help you decide which commercial office moving company to pick.
5. Ask questions
Don't hesitate to ask questions. Some you might even find in the FAQs section of the company's website; others you can contact them for and ask. They'll have a website, phone number, and mailing address. Before you hire them, ensure that they have liability insurance, coverage, etc., and always check for their cancellation policies should you need to cancel.
Commercial Warehouse & Storage Service
Many commercial moving services are now offering storage services as well. The main features of these warehousing and storage services include:
1. Temporary Business Storage
When a business is ready to move into its new location, it might encounter issues with maintenance or utilities. In such a case, they need to hold off on moving appliances, furnishings, and other items to certain spaces until that area is ready for it. Once the lease is up on their older spots, they can't keep the items there. Here they can instead opt for a storage service.
Using storage is a common occurrence, and there is an estimated 6.5 square feet of self-storage for every person in the US. Commercial moving services also offer storage services that businesses can use to keep their goods safe temporarily. Once their location is up and running, they can move their belongings there without worrying that damage will come to it.
2. Long-Term Warehousing
There are storage units that can be rented for a fee. However, the private storage units are generally smaller and might be fine for individual use, but they're not enough for a business. Setting up a warehouse isn't easy either and should be the last resort unless the business consistently needs it. Commercial storage services offer long-term warehousing options for goods and have several other benefits.
There are only so many hours in a day that you can oversee your business operations. A warehousing option is a great way to have a partner without handing over a stake in your business and allows you to reach your financial goals. Business owners can focus more on the big picture and expanding their business while a full-service moving company with storage services takes care of the moving and storage.
If you are using a private facility for storage and expanding your business or inventory, you won't need to create a bigger space to store it. You can just rent more space in the warehouse setup.
You can pay a flat fee to rent a space and will have more flexibility than you'll have if you were to rent your warehouse or storage space.
Business owners that use private warehouse spaces don't have to worry about hiring additional workers because the commercial warehouse and storage services hire their workers. That means no worrying about setting up benefits and insurance, which usually incurs the largest expenses.
The last thing a business needs is a high demand and no way to fulfill it because they didn't have the space to store the product. A long-term warehouse solution allows businesses to store products so they can take them out whenever needed to meet the customers' demands.
3. Improves Risk Management
A private warehouse improves risk management significantly. That's because it provides safe storage, so no harm comes to the products, and the perishable products last long too.
Depending on the type of goods you need to store, you can lease a private warehouse that offers temperature control. Warehouses that offer this service can prevent any change in the color and texture of the product and keep things like artwork, plants, candles, etc., from spoiling.
This ensures that the business keeps running and the customer is satisfied. With so many options available, businesses can easily find affordable moving and storage services.
4. Benefits of a Warehouse for a Logistics System
Businesses that manufacture, import, export, or deal with goods in any way require a warehouse. It's not just a place to store goods. It gives better control over the inventory.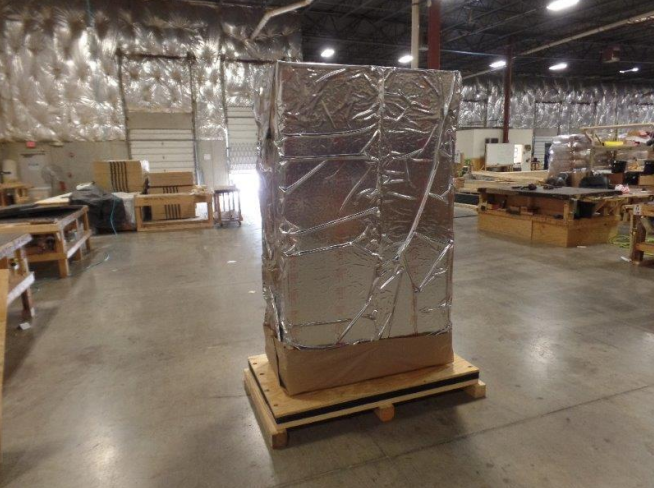 You can set up an inventory management system that'll inform you exactly how much product you have in storage, and you'll know when to restock. Customers receive their products on time, and you don't unknowingly run out. This leads to higher profits as well.
According to the United States Chamber of Commerce, 8% of small businesses don't track their inventory, and 24% don't have it all. It's not just for big businesses but an essential part of getting the shipments in and out on time.
In a warehouse, business owners can have a centralized location and manage their items effectively. Since it can be a big investment and most small businesses can't afford their warehouse, they can opt for a private commercial warehouse and storage service.
5. Increased Accessibility
If a business has multiple locations, it might need multiple warehouses and several employees to transport items from the warehouse to where they are needed. A private warehouse has employees who can transport the goods to the specified location. Businesses have increased accessibility to their inventory and can save time and money.
Looking for Affordable Moving And Storage in Sacramento?
Moving is no easy task. It's tedious and stressful. However, a full-service moving company can take all the stress out of moving and make it easy as a breeze. But with so many commercial moving services in the country, how can you decide which one to pick? You go with the best one, of course. Commercial moves don't happen every day so pick the best the first time to make it quick and efficient. If you're looking for a full-service moving company that'll help you plan, pack, and move, and even provide storage should you need it, Valley Relocation can help.
We are a commercial office moving company that provides all services locally and internationally and is well-known for its commitment to excellence.
If you're looking for commercial moving services across California, look no further. You can also get a free site survey and cost estimate.
We have worked with businesses of different sizes, data centers, restaurants, medical facilities, hotels, and more. Whether it's moving or storing away your goods during the move, Valley Relocation and Storage can help!
For more information, explore our website or contact us to talk to a representative.