If your enterprise is growing, it's likely that that the number of employees and customers you have—including your office equipment—is growing as well. Now a growing business generally calls for a larger office space.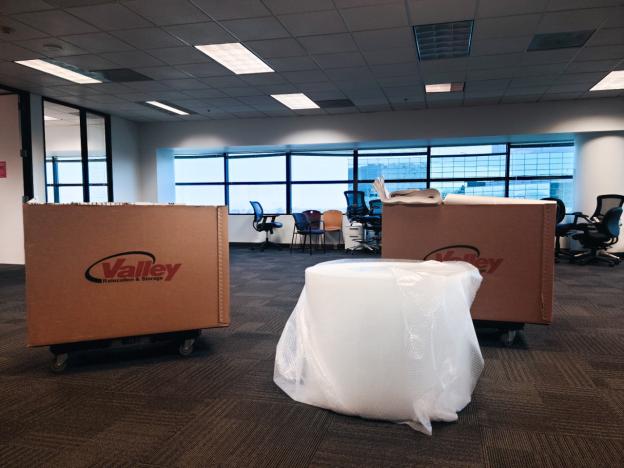 Now, just like all things in business, you need to plan your move if you want the process to go smoothly with minimal business interruptions. Over the course of this blog post, we'll provide you four tips on how you can ease the process of relocating to a new office space.
Make a Timeline
The first thing you should do is create a timeline that entails the different things you need to have before moving day. For example, you'll have to inform your staff about the move so they can prepare accordingly, update/change insurance policies and licenses as well as phone and internet services.
You should also start planning when everyone should start packing up in the office; if you own a small business, your timeline should begin at least three months before moving day. For medium and large companies, it's ideal to plan 6-7 months ahead of time.
Create a Team
The next step is creating a task force that will help make the move as smooth and streamlined as possible. This can be made up of managers and supervisors from different departments who'll ensure that every staff member plays their part in ensuring everything stays on schedule.
To ensure everyone is completing on target and tasks are being completed according to the timeline, you can conduct meetings regularly. In addition to a timeline, making a checklist will also help you figure out what else needs to be done.
Create a Budget
It's vital to budget for the costs of relocating your business if you want to avoid any unpleasant surprises down the road. Many business owners think that the only money they'll spend while relocating the office is what they pay to the movers.
However, that's generally not the case. Some common relocation expenses include getting additional furniture, equipment, or other necessities for the new workspace. Creating a budget beforehand will help you ensure you can cover all these costs, and there are no unforeseen costs after you've moved to your new premises.
Hire A Reliable Moving Company
When it comes to relocating your business, it's best to start researching moving companies at least three months before the move. If you wait until the last minute, the quotes you get are likely to be higher, and you may even struggle to find a reputable company that can accommodate you at such short notice.
Moreover, it's also essential to explore and evaluate all your options. Request a move site survey and get a quote from at least three different companies before signing a contract with one.
Valley Relocation & Storage is a reliable and efficient Silicon Valley mover service. We offer professional residential and commercial moving services, including relocation services in California and affordable moving and storage in Sacramento. Contact us to request a free quote and get started on your move.