Moving is the best! Said no one ever.
If you're moving your business, it gets even worse. Between communicating the move to stakeholders, keeping track of inventory, and renting warehouse space, relocating your business is a challenge.
If you're planning on moving your company and are trying to decide how to do it, Valley Relocation is here to help. Let's take a look at both DIY and professional moving options, check out their pros and cons, and what goes into the move to help you make that decision.
Why Choose A Commercial Moving Company?
Moving a company isn't anywhere close to moving houses. For one, imagine how many electronics and furnishings an office will have. That's just the beginning. There are many things a business owner may need to consider that a homeowner won't. It can get overwhelming, but a professional commercial moving company can make the transition easier.
A commercial relocation service will involve moving all the office equipment, furniture, etc., to a new location. They can provide specific services for businesses and have specialized equipment to handle all aspects of the move. However, the services offered can vary from company to company. For example, Valley Relocation offers everything from planning to standard moving services like packing, loading, moving, and unloading. But this might not be the same for others, so you'll need to research before picking a company. Still, a commercial mover means quick turnover so you can get the business up and running on time.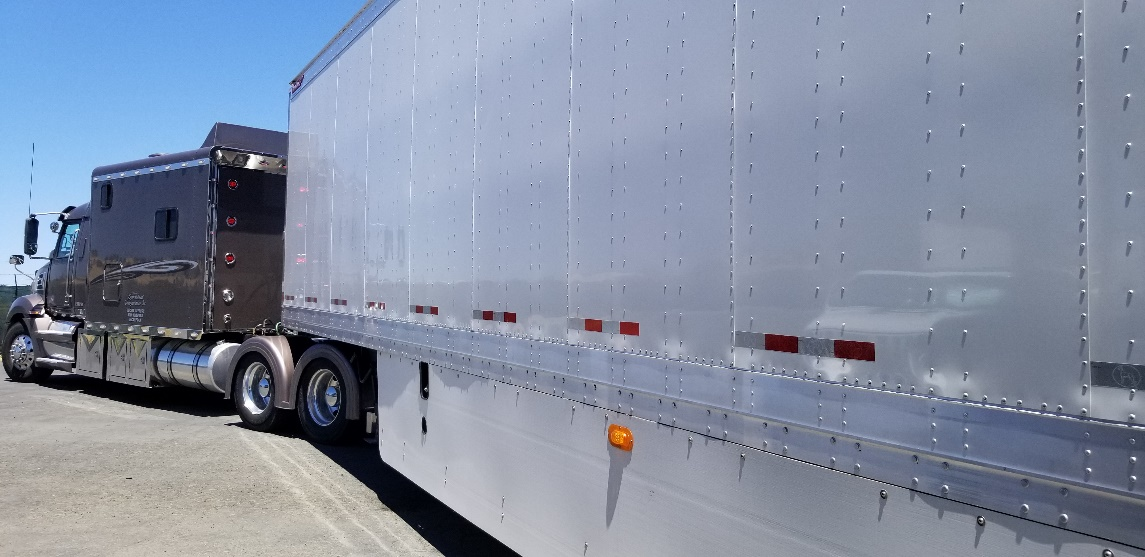 Pros and Cons of Hiring Commercial Movers
You can always ask your employees to pitch in and help with the move. And they might too, but how great are they at it? Moving is difficult to do. So when you ask the employees to execute a move, there's probably going to be a lot of grumbling and whining, plus an uptick in worker's comp claims, if anyone gets injured.
Insurance for Items & the Move
Commercial movers offer various insurance policies to protect your item from damage. These insurance policies include replacing the object, covering repair expenses, or paying the value of the damaged product. Even if you have a few items to move, what happens if you accidentally fall and drop a $1000 monitor? Hiring commercial movers can mitigate that risk and add a sense of security.
When you hire professionals for anything, it's because it will save you time and effort to do it yourself. It's the same with professional movers. Professionals can even handle a cross-country move in two days to three weeks. Moving an office generally takes 1 to 4 weeks, but it can be longer if you do it on your own. You'll also have to take care of all the items yourself for the move, from supplies to moving trucks.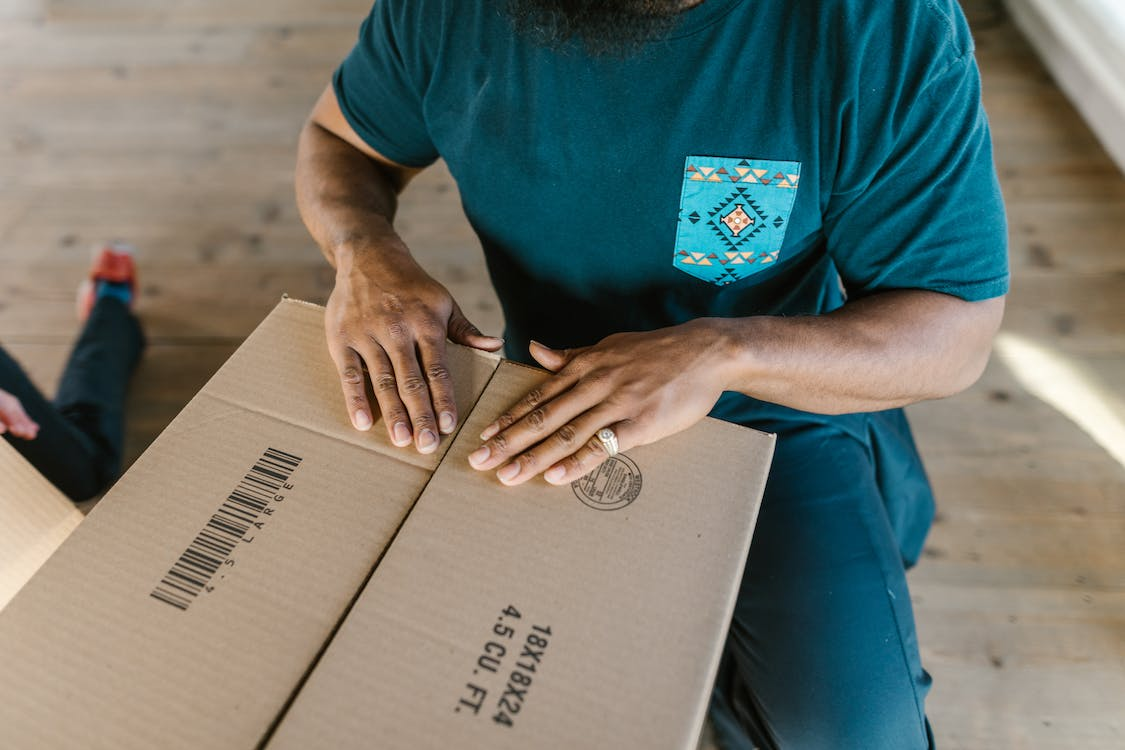 Moving to a new place means expenses to cover. Hiring commercial movers is another expense, and depending on the scale of your move can be pretty expensive. You get what you pay for, though—professionalism and experience.
If you want commercial movers handling everything from start to finish, you'll need to find a reliable moving company with the experience, insurance, and necessary equipment. In theory, it sounds simple; find a reputable company and hire them. However, the reality is rarely that simple. May to Septemberis a busy time for movers. If you're planning to relocate in this period, you should start searching for a commercial moving company well in advance.
This may be a huge con for people who hate not being in control. However, commercial movers are experts, and they do it every day. You'll be able to give directions, of course, but you'll have to state the requirements in advance. You can't micromanage the process and tell them what to pack and when to do it. Instead, provide a timeline and a list of things you want done, and they'll do it. So, if you have inventory that you're worried about getting damaged or if you want to pack them in a way that's meaningful to you, you can do it yourself.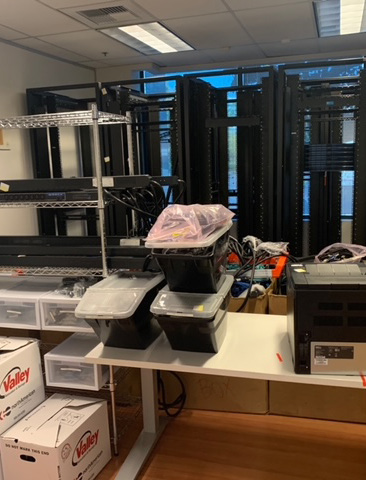 Hiring A Commercial Moving Company
A commercial moving company will handle most of the move; you just need to let them know what you need from them. However, there are over 18,000 moving companies in the US, and picking one is a tall order. Here's what you need to do to hire a commercial moving company.
Start by asking for referrals and researching through various platforms. Then, you can check if the moving company has had any complaints and bad reviews on the BBB website.
Make a list of services you need and see if the company you're interested in offers that service.
Create a budget for the move but keep it flexible since there may be additional costs during the move.
Contact the companies and ask if they offer a site survey and cost estimate. For example,Valley Relocationoffers free on-site and virtual surveys and a free cost estimate.
Create a timeline for the move and see if the moving company is available for when you're planning on relocating.
Be clear about your requirements and avoid micromanaging during the moving process.
Is A DIY Move Worth It?
Moving apartments where you have fewer items is easy, and many people do it all the time. Up until 2020, around 40 million Americans were moving every year, and many were handling everything from packing to unloading themselves. A DIY residential move is something we'll all do at least once, but many companies try it as well. Usually, smaller businesses attempt to do it on their own to cut down on costs. While it may be helpful, there are several other aspects that they need to consider. For now, let's look at some pros and cons of a DIY move.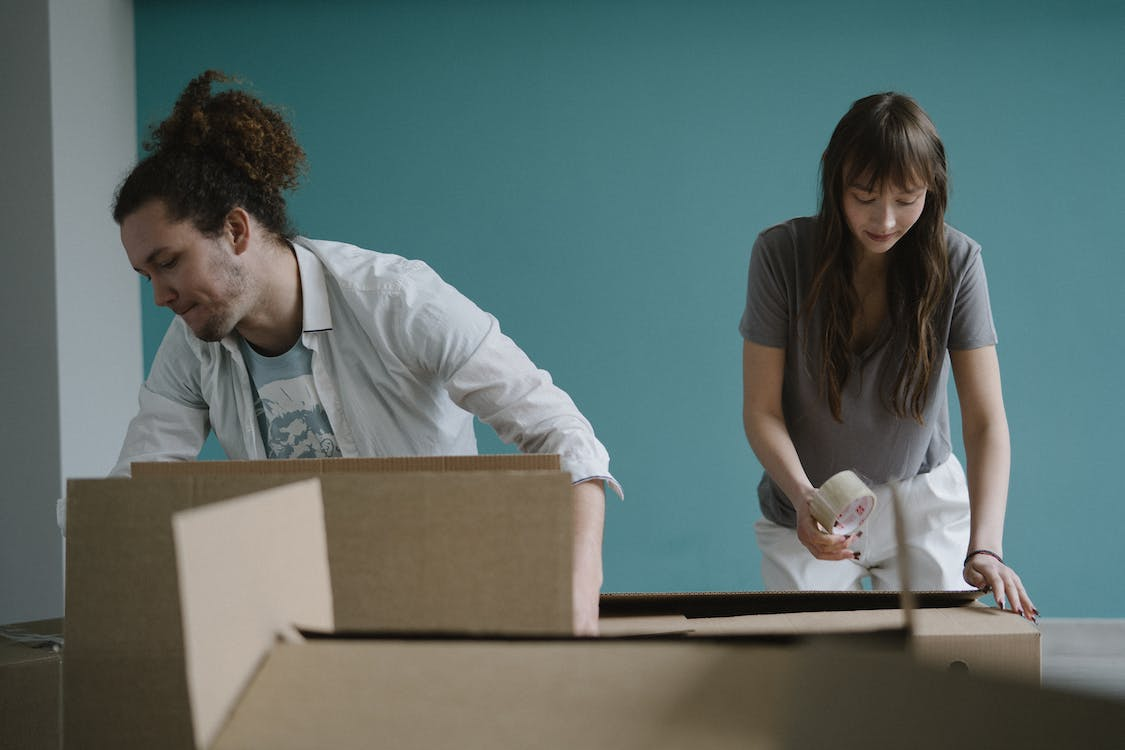 Pros and Cons of DIY Move
If you attempt a DIY move from start to finish, you're in full control over everything. You get to pick what needs packing first, when to move, what truck to get, whom to involve, etc. You'll also decide the pace. You can get moving out of the way in a day or do it over the course of days or weeks. However, being in total control may put a lot of pressure on someone, too, since if anything goes wrong, they'll need to figure out how to solve the issue.
The saving are probably the main reason companies might consider moving on their own. However, it's important to remember that if you're not hiring professional movers who handle everything about the move, there will be many things to take care of. For example, to pack, you need packing paper, sturdy moving boxes, packing tape, bubble wrap, etc. So you'll need to budget for those as well. And that's just the initial stage of the move. The other steps will need a separate budget.
Many times you'll need to pack the belongings when hiring commercial business movers and then have them relocate them. Of course, in a DIY move, you can just place your possessions as you see fit. But the more things you have, the more packing supplies and labor you need to get it done. You may even need to involve the employees in the packing process, something that's usually not a part of the job description.
The hardest part about a DIY move will likely be figuring out how to pack, load, and unload all the heavy items. For example, several appliances in a commercial kitchen are quite heavy; a commercial oven weighs between 400 to 500 pounds. Imagine moving that up the stairs. It's going to be cumbersome, so you must be prepared for that in a DIY commercial relocation.
There are some risks we can plan for, but others take us by surprise and leave us floundering for a solution. A commercial moving company trains its employees for various situations, so if any problems arise, they have a planin place to handle it. The same doesn't apply to moving on your own unless you've done it multiple times already. If you run into unexpected problems, it might take you hours to figure it out because you won't have the necessary tools and experience to tackle the problem.
Professional movers do all the moving tasks you can think of nearly every day. They know how to get from point A to point B like a well-oiled machine. Unfortunately, the same can't be said for a DIY move. They'll be a major learning curve, and you may not even have the time it will take to learn during the move, not without delaying it, that is.
Why We Would Never Recommend A DIY Move
We discussed some pros and cons of a DIY move, but let's talk about it from a professional's point of view. There's so much that can go wrong in a commercial move if you attempt to do it on your own. Let's look at some scenarios:
You made lists your new best friend when you decided to move and wrote everything down that you had to take or dispose. But what if you missed an item or placed it in the wrong list? Even in a DIY move there will be multiple people involved—one person can't do it all. They'll look at the list and follow it because that's what they're supposed to do. Now you're either stuck with junk you had to throw and you need to make more trips to get rid of it. You may even be dealing with the mistake of throwing out something that was important to your business. The first will cost you your time and the other has a monetary risk attached.
That's not all. Think about the employees. No one will be happy at the thought of doing menial tasks that they don't get paid for. Sure, you can create incentives for them, but what do you do about the risks? A necessary part of any business is a cost risk analysis. You save some money through a self-move but your employee falls and injures themselves. Now you're stuck paying for their medical bills, the income lost due to the injury, and they may even sue you, which is a right that employees have.
We could talk about various scenarios all day but as a business owner, you have the responsibility to make good decisions that will benefit the company and your employees. If you can, avoid cutting costs in moving, and hire commercial business movers!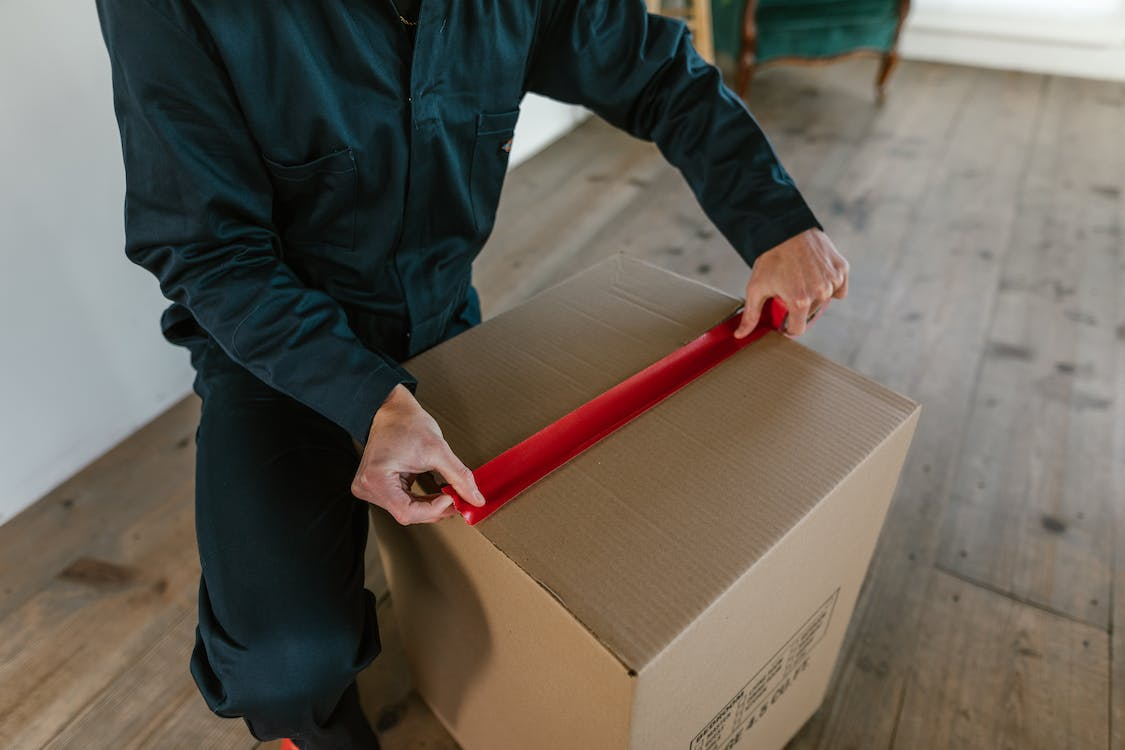 The Takeaway
Whether you choose to relocate on your own or hire a company depends on various factors. However, moving is not only a tedious process; it's an expensive one. Not to mention, the more work you put on your employees to help with something not their responsibility, the faster they'll hand in their resignation letters. Commercial business movers may cost a bit more than a DIY move, but they'll offer insurance for all the company's possessions and handle the move from point A to B.
Take Valley Relocation as an example; we are commercial moving and storage services in California that have been providing relocation services for over 30 years. You can hire our commercial business movers for all the standard moving tasks and then some. We offer MAC services to handle everything from planning to moving and even disposing or donating E-waste. You can hire our services in San Francisco, Sacramento, San Jose, and more.
Give us a call and get a free site survey and cost estimate from our full-service commercial moving company.