A company's growth requires recruiting more staff that may be necessary to relocate to bigger premises. At times, when there's no alternative, you can also remain in your current location by implementing a few changes.
No organization can fulfill all the needs of its employees, but business owners can identify factors that create an ideal work environment. You can gain these insights via surveys and interviews of millions of executives all over the world.
Among the significant attributes embodied by organizations, most of them are difficult to achieve, while others may conflict with each other. However, they are considered an agenda for business owners and employees who wish to create the most rewarding and productive workplace.
Effective Communication with Your Staff
Every successful company realizes that a happy staff is a productive staff, and cramped conditions will naturally create more tensions within the workplace. Relocating, however, isn't always the best suitable option. According to surveys, less than 10% of office workers express the desire to relocate to bigger premises.
For most employees, the disruption caused during relocation doesn't stop until the move is complete. That's because the process tends to affect their work-life balance and decisions regarding the location of their existing office. It's also advisable for business owners to have a closer look at their existing offices to be sure that the space is used wisely.
Without a robust communication strategy, making changes becomes highly challenging. It's important to foster collaboration among employees and to support their health and wellbeing.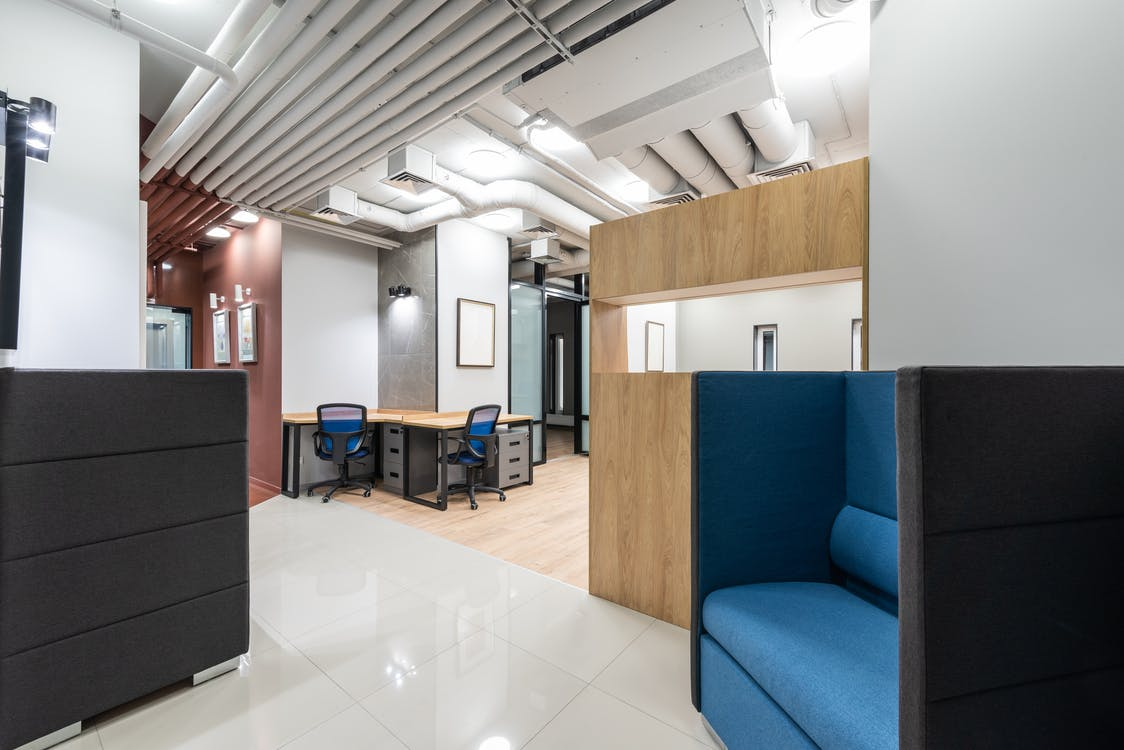 Flexible Working Allows You to Make The Most of Your Existing Workspace
Implementing flexible working is one of the best ways to use all available space where employees can hot-desk, work in break-out areas, or remotely. Reducing the need to provide one desk per person allows you to use the same space more efficiently.
For some industries or particular employees, the need for face-to-face contact in the same office is diminishing. Increased use of technology enables office staff to connect with colleagues more easily. Moreover, the building expenditure along with business rates and other running costs allow business owners to determine the best office model.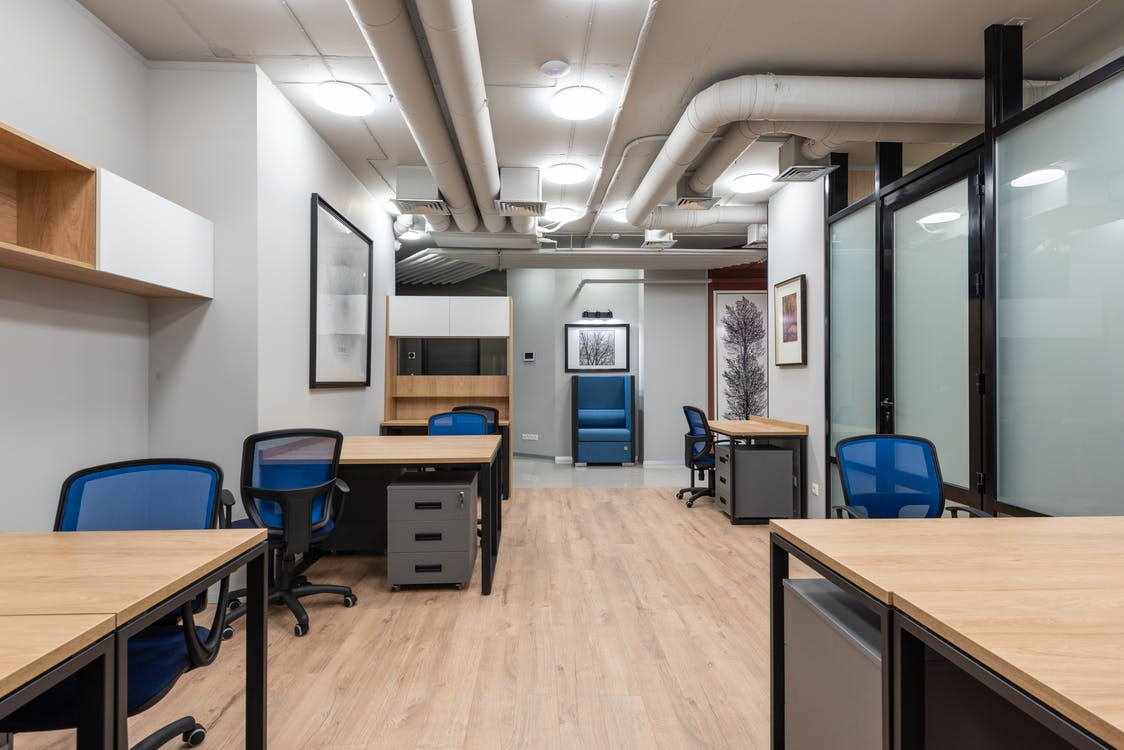 The Right Tools for Creating An Office
Whether you need to make changes to your existing office or create a new one, it can't be done if there's a lack of equipment such as plug sockets. Power and connectivity away from the fixed desk cause interference while working. The older offices usually aren't equipped with enough power sockets to operate the number of devices modern working requires.
However, advances in technology enable much more flexibility. In addition, power solutions like sockets built into soft furnishings, wireless charging hubs, and on-desk modules can utilize your office space well.
Incorporating a Positive Work Environment
A positive work environment prioritizes employee happiness and business success. So, make sure that your company's culture promotes work-life balance in terms of office space. Consider the following ways to create a positive work environment in your new or existing office.
Hire Skilled Team Members
The key to creating a positive work environment is hiring the right people. All employees should be professionals because one bad attitude can affect everyone's performance. During the hiring process, prioritize candidates with strong interpersonal skills and qualities that complement the company's culture and values.
Office lighting affects every worker's performance and attitude. Studies demonstrate that exposure to natural light improves not only mood but also energy and mental health. If it's not possible to incorporate natural light, you can install blue-enriched light bulbs to reduce fatigue. Use warmer tones in meeting or break rooms to promote relaxation and calmness.
Make the Office More Comfortable
A clean office environment affects the relationships between co-workers and managers. Provide furniture that's ergonomically sound and designed to be comfortable. People who don't feel comfortable with their chairs and desk are less likely to be productive and twice as likely to be stressed.
Effective communication helps create a positive work environment that makes employees feel motivated. So, you should provide your employees specific feedback on how their work contributes to the organization's objectives. In addition, managers should also be evaluated because they feel valued when you involve your staff in decision-making.
Ask their opinion on a new benefit offered or their views on a new client project. Since they help elevate an organization, appreciate them for their performance individually. Effective employee recognition increases innovation, builds trust, and drives bottom-line results.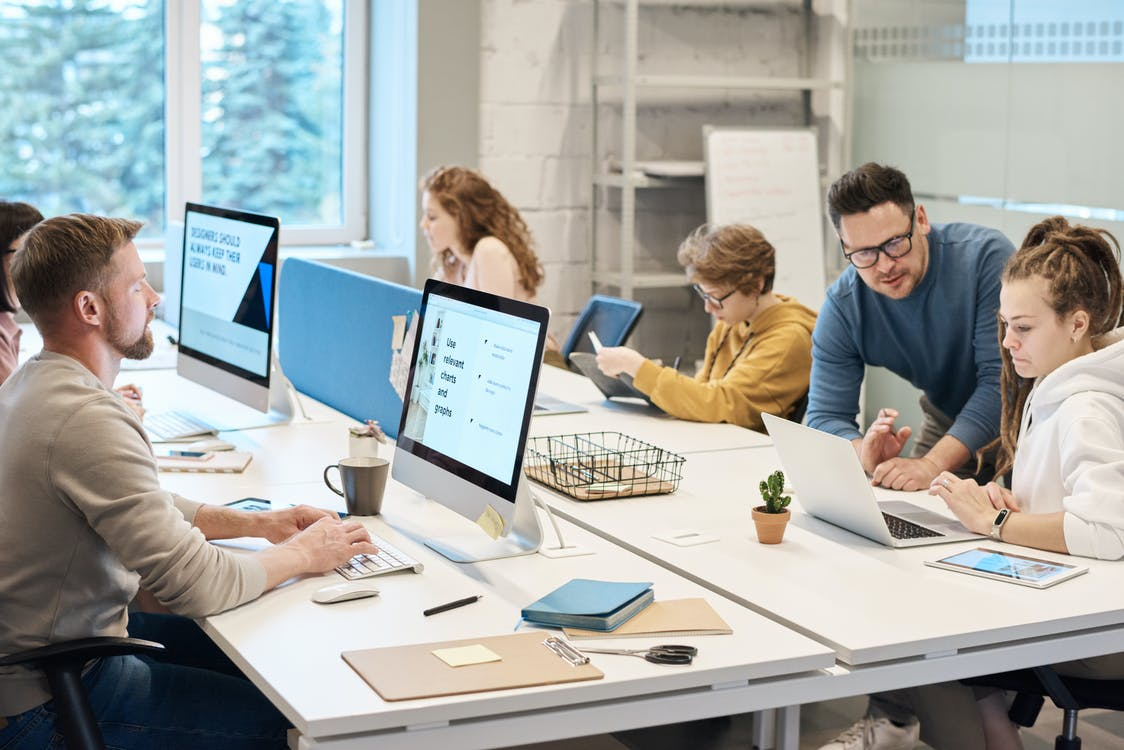 Choosing The Best Office Layout
Your objectives for the new office design depend on whether you're moving, expanding, or rebranding. Getting the office layout right allows business owners to group work more productively and serve as a high branding tool.
Layout Option 1: Open Office Design
Workstations can be placed in various configurations – some touching, others clustered in varying sizes of work zones. Everyone sits together in the office, including managers, while discussions flow freely across the open space.
This is also an inexpensive option as compared to building many private offices. It also allows yielding operational efficiencies and quick decision-making. If you have any queries or something to discuss, you can directly walk up to your colleague instead of sending emails back and forth.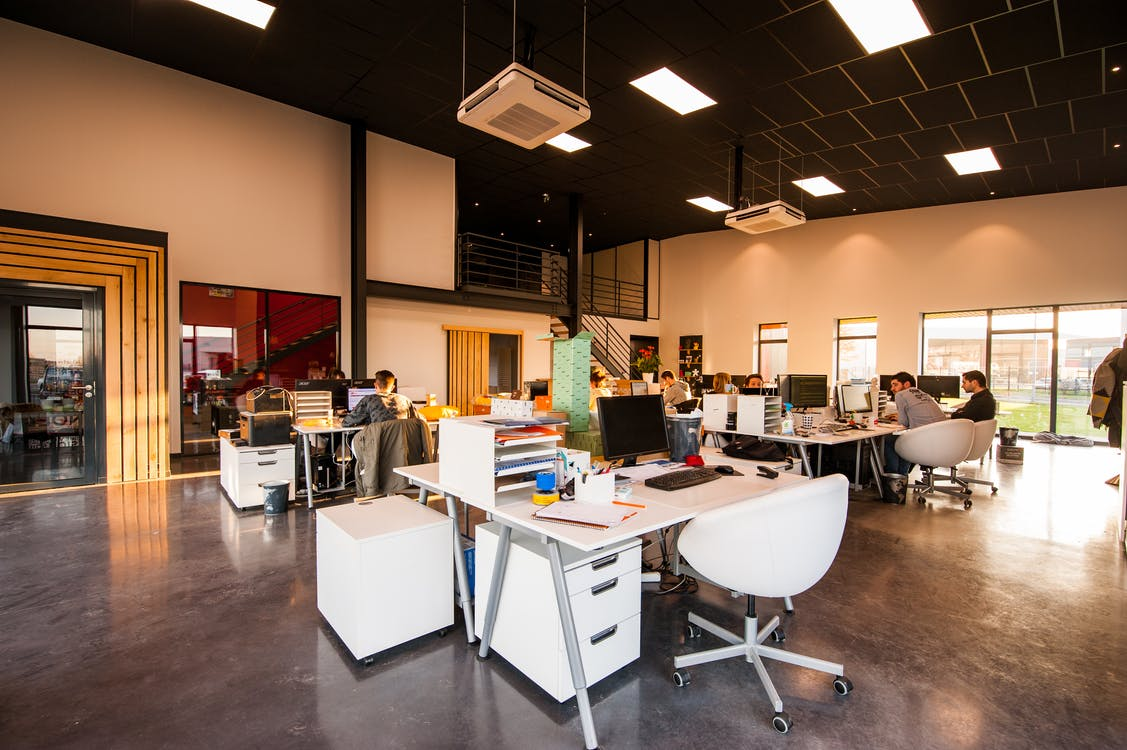 Layout Option 2: Cellular Office Design
This layout features an entire office space divided into individual spaces or cubicles arranged for employees so each can have a private space. It provides a more focused work environment and better systemization of office operations. Doors, windows, or ceiling studs may be used to create individual spaces.
The peaceful environment will help employees concentrate on their tasks and deal with confidential documents. The layout is ideal for writers, analysts, programmers, etc.
Layout Option 3: Co-Working Office Design
Co-working office plans are best suitable for workers who don't have any designated workspace. You can assign desks to workers depending on their assigned job, which is ideal for improving social interaction among staff members. Moreover, this layout lets users share a space to discuss ideas, projects, and plans and receive feedback.
Layout Option 4: Combination Office Design
As a versatile office plan, a combination office layout includes both open and cellular work options. Designing individual cubicles can incorporate smaller spaces as compared to a typical cellular layout. You can use office furniture to create separations rather than installing windows or doors.
Guidelines to Plan Your Office Layout
Whatever layout design you choose, following these basic guidelines will assist you through the office space planning process.
Consider the functions of every department and how they can be affected by the change you're planning.
Encourage collaboration and allocate space for casual meetings (other than the conference rooms). Provide a telecommunication set-up to optimize meetings with suppliers and customers.
Design a safe and healthy workspace for employees to prevent injuries due to slips and falls. The office walkways should be well-lit and slip-proof, while the desks should fit the ergonomic needs of every individual. Place sit-to-stand benches and desks so that employees can raise or lower their work surfaces for health benefits.
For office remodeling or to create a new office for your company's needs, get a preliminary estimate for the design you envision. The budget includes the amount of square footage you will need, the number of rooms, the kitchen, etc.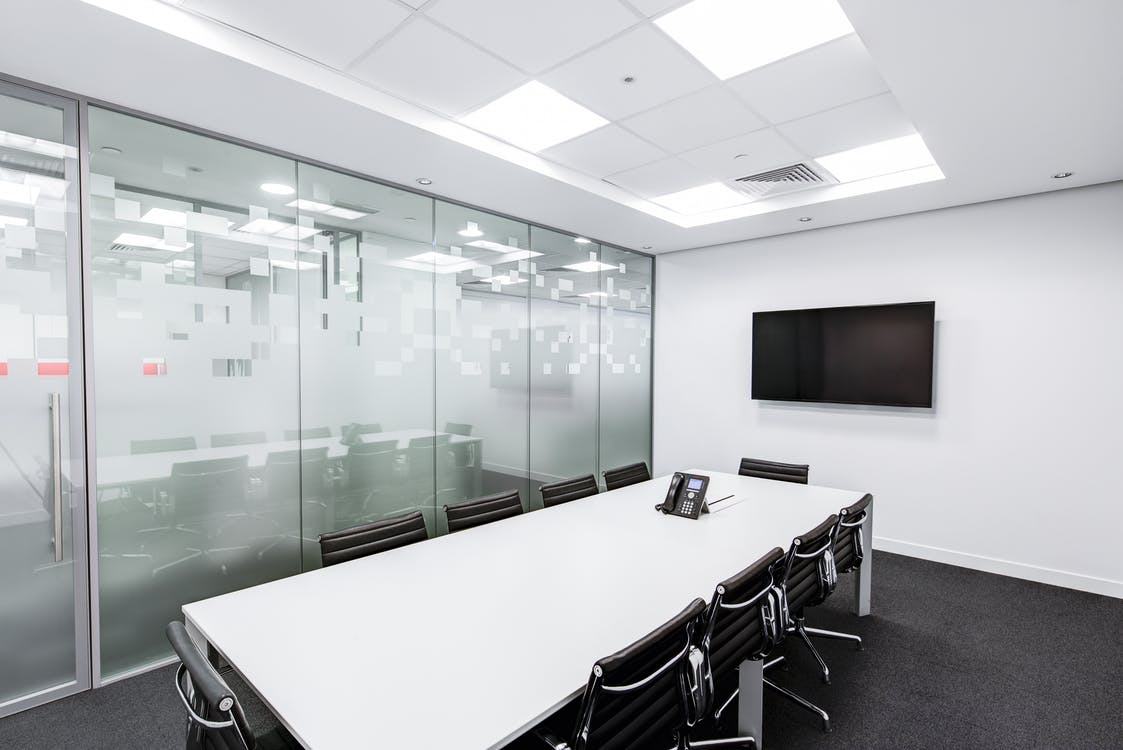 Common Workspace Mistakes to Avoid
According to recent surveys, the dedication and performance of professionals in an organization can be judged by their workplace. With current open office projects, it's impossible to hide the workspace from other colleagues. These reports demonstrate that office clutter affects the workers' motivation and productivity.
When creating a new office or making changes to the existing one, watch out for the following mistakes.
Office clutter portrays a lack of professionalism and commitment. When creating an office for your company, get rid of the clutter and set aside time for cleaning every week. You can also put aside items you need to carry home and file a bunch of loose paperwork to prevent them from scattering all over.
Allocate specific zones in your office for different functions. Set aside a workplace for your laptop, a storage zone for your supplies, and a space for your archives. Once you assign the designated areas in your office, set limits on the number of items that should be stored there.
Don't overwhelm your office floor with bags, shoes, or extra furniture. Hooks in your office can provide space for coats, umbrellas, and purses.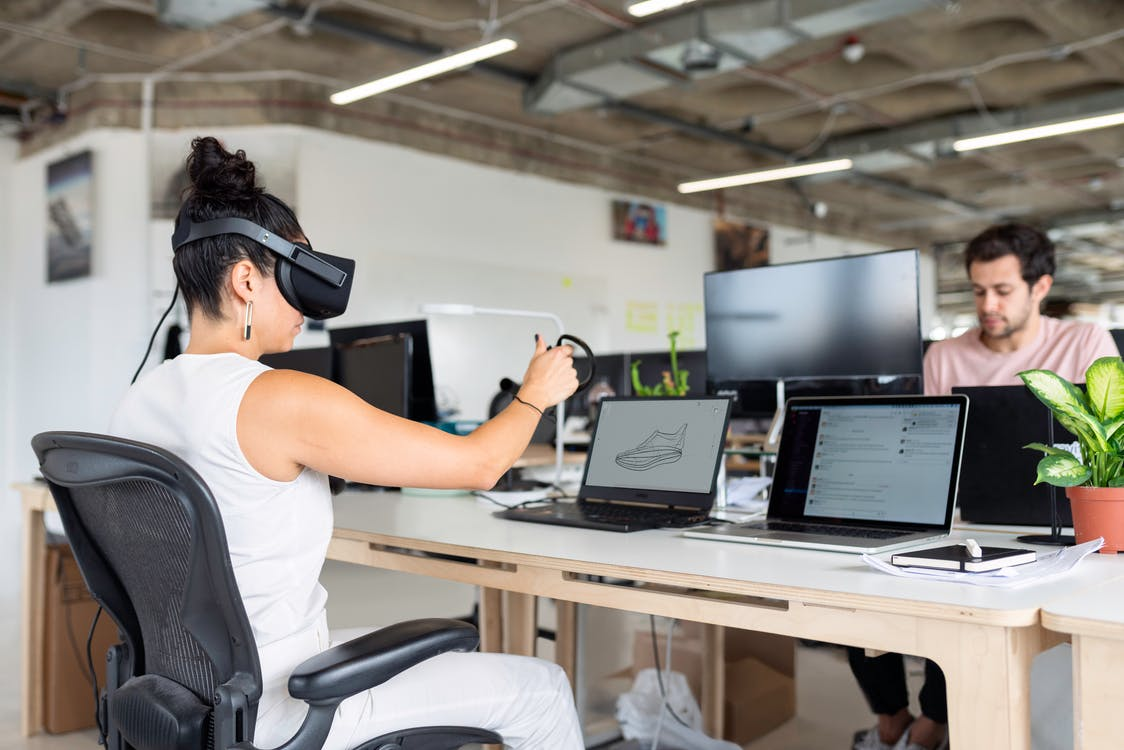 According to a survey, open office layouts can never be productive because of the distractions and interruptions caused by noise, lack of privacy, and social anxiety. Going hybrid with both options available is the best solution. That's because people do their best work in different moods and different ways. For instance, someone may feel comfortable working out in the open for most of the day but prefer a quieter indoor space to focus on a specific task.
To minimize the cost of real estate, business owners often cram as many employees as possible in their offices. Though it sounds economically reasonable, this may lead to a more crowded workspace.
It's important to give your employees sufficient space to breathe and protect their personal space. The more room in your office, the better your employees will be able to express themselves in terms of personal creativity. If you have a smaller office, consider arranging workstations into clusters instead of stuffing many desks together.
No Place for Employees to Have a Break
Your employees may want to do their best, but they need a break when they're not feeling their best. Faulty office designs often ignore employee wellbeing. It's important to understand that every person needs a quality break to refresh and recharge themselves. That's where the need for a well-designed break room comes in.
You can simply create a lounge area with both group and individual seating. Add some books or a coffee machine.
When it comes to conference tables, another office design mistake is having too little space for meetings. The space can work well if you have a ten-person startup, but you will need more meeting areas as your organization grows.
Moreover, an office is bound to have visitors such as delivery folk, clients, investors, and potential hires. So, there should be a waiting area to create the right first impression.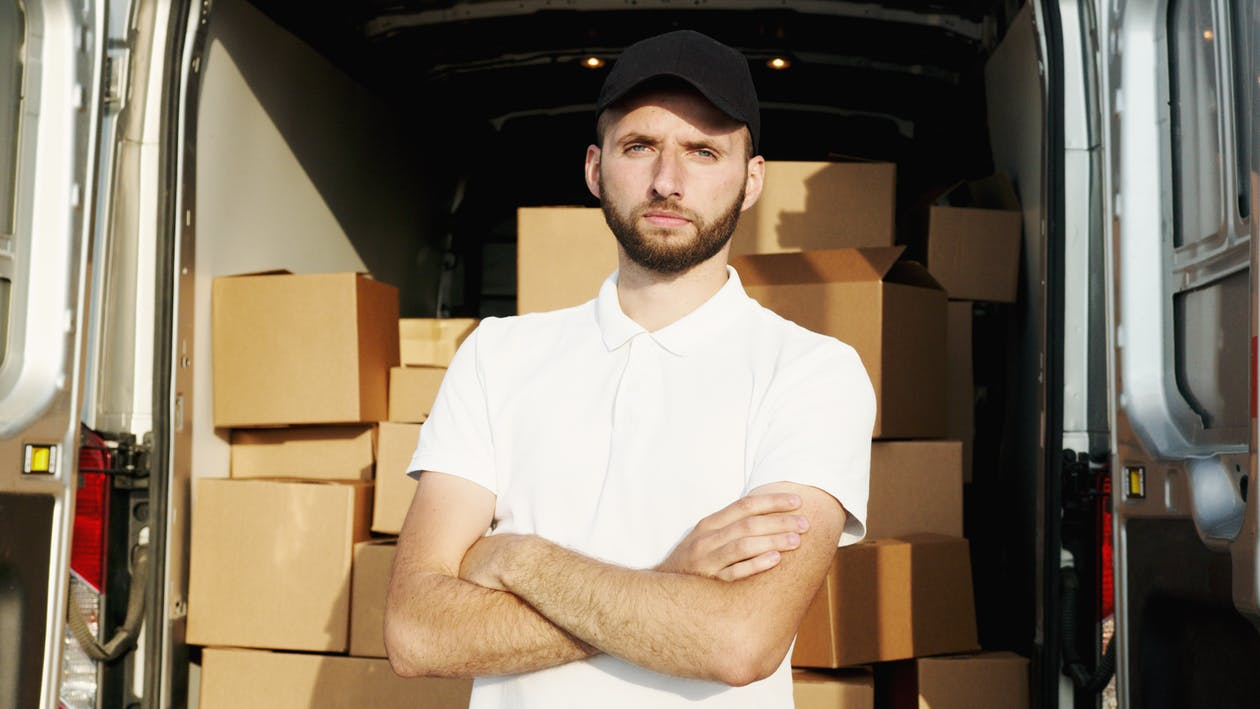 If you're looking for a reliable industrial relocation service, Valley Relocation has got you covered. Our skilled professional movers are trained to carry heavy machinery using cutting-edge equipment. We also specialize in commercial relocation, restaurant relocation, and health care facilities relocation. Our services are based in San Jose, Sacramento, and San Francisco.
To learn more about our services, get in touch with us today.