Commercial moving can be a strenuous process, requiring you to uproot your current office space completely.  An office relocation usually entails dismantling cubicles, disconnecting electronics, collating documents, and then packing all of these essentials for relocation. The process requires extensive planning and communication.
Luckily for business owners, we've prepared a guide detailing essential tips to help them plan their office movie.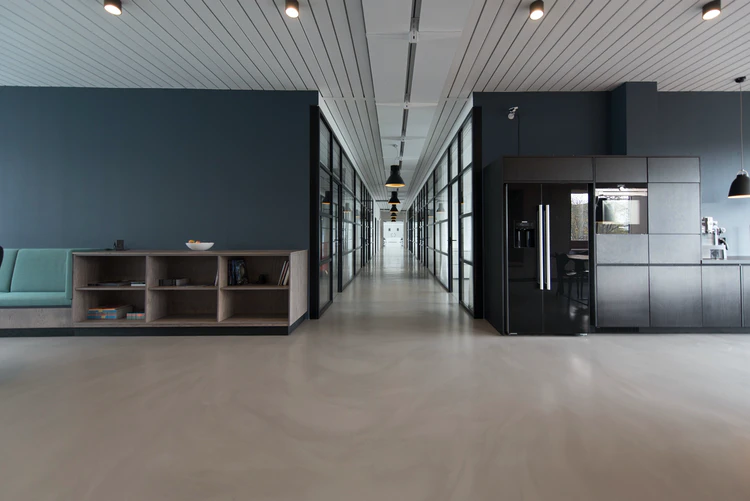 Tips to Plan a Successful Office Move
Office moves can be challenging because of their immense magnitude, requiring uprooting innumerable employees and belongings to a new space. Here are some tips that can help make the process easier for both you and your employees:
Devise a Project Plan
Most businesses plan their office relocations months, if not years, in advance. Preparing once you have confirmation can be the difference in ensuring a successful office move. We recommend creating a detailed project plan that outlines the necessary tasks for the move, appoints a project manager, identifies delegated responsibilities, and sets deadlines for task completion.
Appointing a Project Manager
Having a project manager at the helm of your relocation can be critical to success. You'll require someone to oversee the entire process and delegate tasks to other members accordingly. We recommend appointing a senior-level official who demonstrates remarkable leadership qualities, time management skills, decision-making abilities, and authority.
Alternatively, you can also choose to hire an external project manager to oversee your move. However, this requires entrusting them with sensitive information, which many companies are unwilling to do.
Create a Task Force
The project manager will require assistance, prompting you to create a specialized team to assist the manager with the move. The office moving team will have to work alongside the manager throughout the process to ensure a timely and successful relocation. We recommend selecting individuals from different departments to ensure that they can facilitate their department's needs during the process.
Set a Timeline
The first step to setting a timeline for the move should be finding out when your current lease ends. Once you're aware of when your lease terminates, you can choose an appropriate moving date. You can then move on to calculating how long it will take to get your new offices ready and allocate tasks according to priority while following the timeline. Most importantly, make sure to account for delays and leave enough leeway in your timeline that you don't find yourselves temporarily out of office space. You will also want to communicate your timeline to the commercial moving company helping you relocate.
Create a Budget
Once you've devised a project plan and created an expected timeline for your move, it's time to move on to creating a budget. Your budget will vary depending on the commercial moving services you hire. We recommend hiring a full-service moving company to assist you every step of the way. Moving insurance, new office space, and upgrading office furniture and equipment will also factor into your budget, so make sure to account for it accordingly.
Talking to Moving Companies
After completing your budget estimations, it's time for you to start talking to moving companies and assessing their offerings. You can ensure that you find the ideal moving contractor by checking their certifications and scanning the internet for reviews. We recommend contacting several business office movers before deciding on a contractor.
Finding the Ideal Business Officer Mover to Assist Your Office Relocation
Valley Relocation and Storage is a commercial office mover located in Concord, California. We provide customers with various services ranging from industrial machinery moving to commercial moving services. We offer full-service specialized transportation to facilitate your office relocation needs.
Contact us today to ease your moving concerns.