As a business owner your first and foremost concern will be that your business receives equal and growing opportunities for profit and expansion. Similarly, many businesses have become prone to relocating from one location to another based on the kinds of opportunities they are offered. For an IT company, the best thing you can do is find an environment that offers subsidies, laws, and opportunities that provide growth chances.
Similarly, many new IT start-ups are keen on working in Silicon Valley alongside the industry giants to get better exposure and market conditions that can help a business expand. If you're an IT-intensive business weighing the pros and cons of moving to Silicon Valley, keep reading and explore a comprehensive guide, some benefits, and a few tips to smooth out the transition for you.
Before moving further, let's take a look at some reasons why a business might move and hire IT-equipment moving services.
1. Entrepreneurial Paradise
Businesses need a strong and growing environment to improve their business conditions. Similarly, for an IT firm or a data center, relocation to Silicon Valley promises a lot of opportunities that can provide a business with the chance to grow, expand, and create job opportunities.
This is because Silicon Valley has numerous giant IT corporations that are based on innovative ideas, unique collaborations, and the need to take risks. With so much on their plate, they don't want to worry about entrepreneurial chances. Silicon Valley is an entrepreneurial paradise where new ideas and innovative schemes are happily welcomed and expanded in a considerably short time.
2. Finding Venture Capital is Easy
While most people carry out data center relocation to Silicon Valley due to the giant corporations, the levied taxes, and the ease of hiring new people – others are more interested in securing venture capital for their struggling businesses.
As a new technology firm, you need the capital and the investments to make your patents, create new software, and test them out. While you can secure them through working in other regions, many people have been informed that there are several business giants and large investors that are looking for new people and initiatives to invest in. So, if you're a small business trying to secure some capital for your new business, you might as well head to Silicon Valley immediately.
3. Larger Hiring Pool for Companies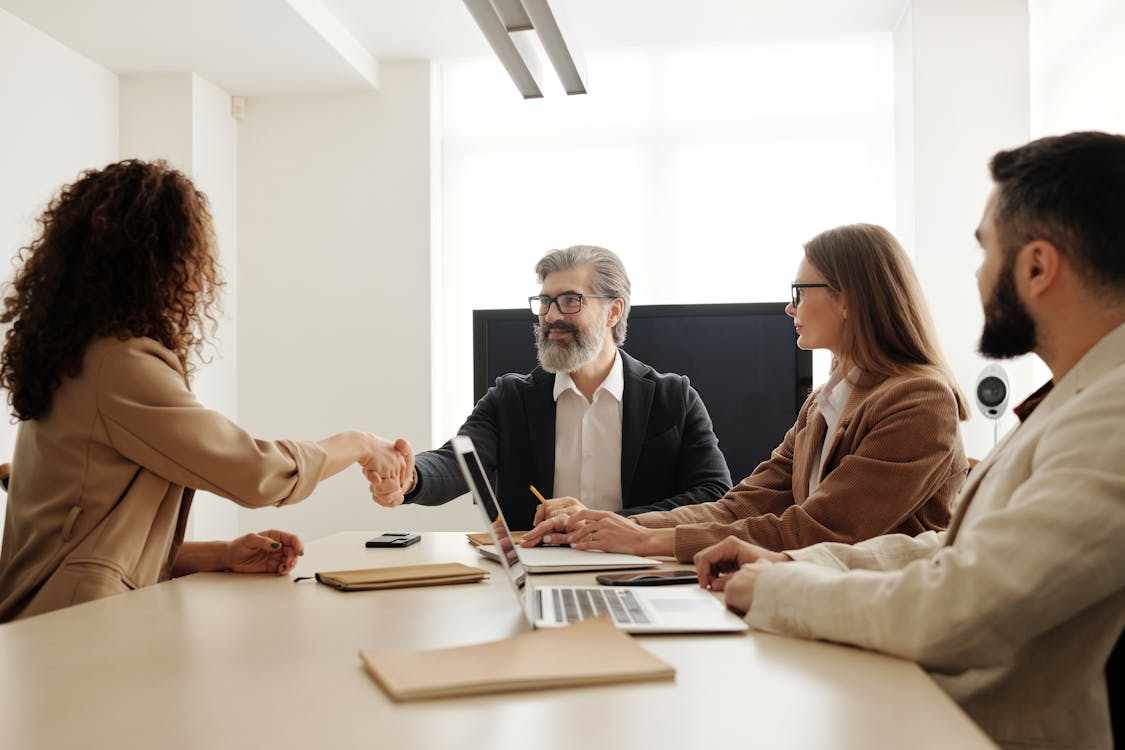 An IT firm needs some of the best people to work for them as they are involved in perceiving ideas, working on them, and then materializing them for profit. An IT firm needs the cream of the crop to be working for them. While you can find working adults that can be trained in other regions, operating in Silicon Valley will give you the opportunity to explore specialists and experienced workers that you can hire for your business.
4. Successful Networking
A business's growth can sometimes heavily depend on successful networking. While this may seem true for marketing agencies, it has become widely common for IT firms as well. To be able to secure a good amount of investment and human capital, you need to successfully network with the big shots of the industry.
Doing so from a distant area can be difficult, as you may not always be available to fly in for conventions, social events, and more. The best way to maximize your chances of successfully networking you need to ensure that you are close to industry giants and prospective investors. Moving to Silicon Valley will open several socializing doors for you and your business together.
5. A Great Place for a Start-Up
With developing technology, more and more people are interested and active in creating new and innovative ideas to perform basic and simple everyday tasks. The more people are researching in these fields, the more chances of new start-ups becoming prominent.
So, if you've got a great technological idea for your next firm, make sure you try to secure a place in Silicon Valley. The reduced taxes, improved legal status, and other benefits of working in Silicon Valley will help you reduce costs and improve profit margins for easy sustainability in such drastic and competitive environments.
6. Specialize Through Neighboring Success
Before you start hiring IT-equipment moving services, it's important to understand why you're making a move. Since the overall business environment in Silicon Valley is competitive and allows people to succeed, more and more people are drawn to start their businesses.
An IT-intensive company will be able to practice the same techniques and mirror marketing techniques to create the same kind of success for their company. This is because most of the companies in Silicon Valley are functioning based on innovation, collaboration, and risk-taking – the most a business applies these, the easier it is for them to find their place in the competitive albeit successful environment.
7. Easy Legal Support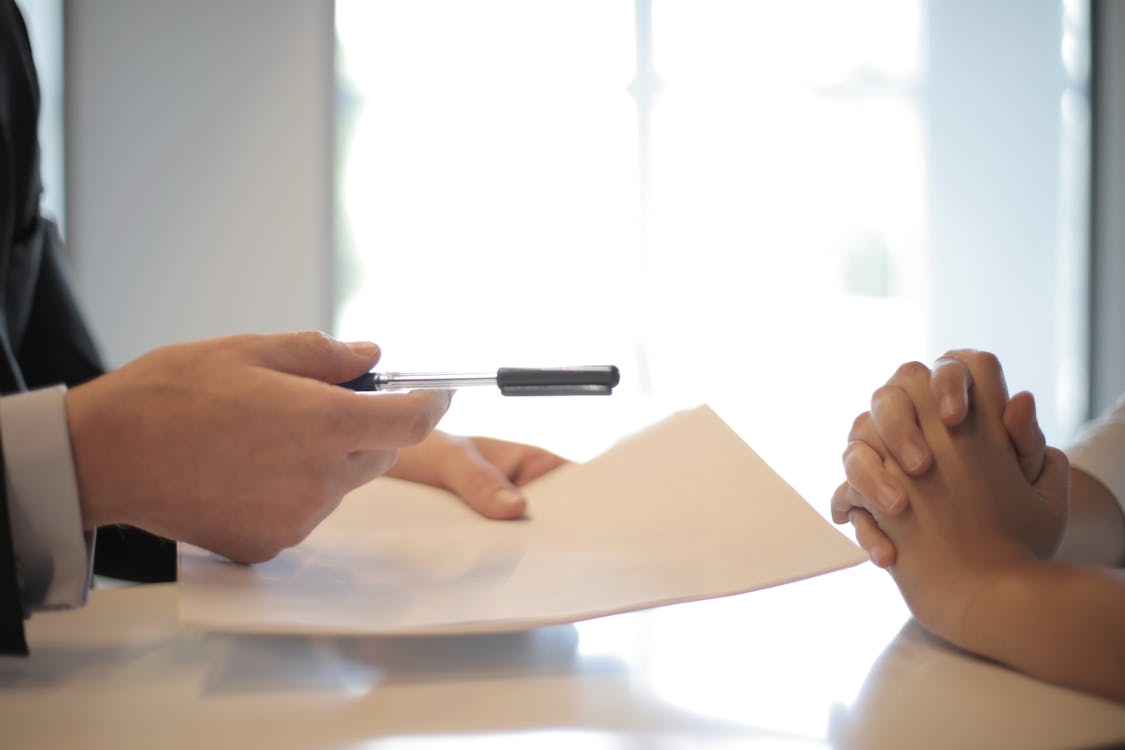 Being an IT firm comes with several complications that include patents, innovative ideas, and other intellectual property that can be at risk if the company doesn't receive a strong threshold of law and enforcement.
Luckily for Silicon Valley, there are several laws that help secure intellectual property, ideas, patents, and other things essential for a business to succeed and expand in a cut-throat competitive environment.
8. Overall Industry Strength
While there is some form of rivalry and competition that prevails in the IT industry in Silicon Valley, the unity of the industry strength rules it and helps a business improve their working conditions. The industry can come together to negotiate laws and rules with the government for employee visas, dedicated transportation ease, and employee benefits such as food and other health benefits.
Tips for Moving Your IT Firm to Silicon Valley
Commercial relocations are complex and difficult, no matter how small or large the move is. However, moving to Silicon Valley has so many benefits that a business can bear to handle the complexity and difficulty of the move.
Once you've decided that moving is important to the growth and the future of your business, it's important that you know how you can make your own transition smooth. Here are some tips and tricks that you can use to make your relocation easy.
Budgeting Is Important
Office relocations are overwhelming, and it's extremely easy to get lost in the havoc of the process. So, most businesses tend to overlook important budgeting decisions and decide to wing their process. However, if you want to stay within your financial capacities and abilities, it's important that you keep a potential budget in mind.
To make your move successful, it's important that you stay within your budget's limits, no matter how important it seems to go a little over the top. Remember, you're moving your entire business from one place to another, and you will require some financial assistance to set yourself up in the new location.
Look for Ideal Locations
Whether you're staying where you are or if you're moving to the hub of technology, having the ideal location can make all the difference. You don't want to be in the main technological hub and still have to pay higher rents, taxes, and complex supply rates. One way to overcome this gap is by having a team dedicated especially to the research that will help you look for potential locations and how they improve your business.
The more you plan for the future, the easier it will be for businesses to overcome any unforeseen issues that may start once you've made a move.
Give Yourself a Deadline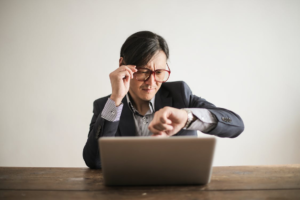 Setting a final and official date for your commercial move can help you streamline things in a better manner. You want to make sure you have everything in order to help you keep things simple and straight. Setting a deadline will help you plan things more effectively and materialize the move instead of just focusing on paperwork.
You need to remember that a deadline will help you and your entire business function to run more smoothly and give you a calculated time frame of how soon you want to wind things up.
Evaluate IT Requirements
Data center relocations are more complex and overwhelming than any other type of business relocation. This is because you not only have to worry about budgeting, financial resources, and new locations, but you also have to think about how you can successfully move your IT equipment to the new location.
The first thing that you need to focus on is the things you need to move and how much help you require to move them.
Create a Checklist
When you've got so much to worry about, small and menial things slipping from your mind are possible at any point in time. Instead of running the risk of forgetting something important, make sure that you create a detailed checklist about what you need to do. This will include the different types of responsibilities, how you get to assign them, and how you're going to manage them all.
Assess Your Inventory
When you're shifting from one place to another, you are tempted to take everything that once belonged to you. But the truth is, you can't bear the cost of moving all your inventory and furniture to the new location. This is when you will carry out a detailed analysis of your inventory and decide what you can take with you and what you need to replace once you get there.
You can begin by tallying the number of chairs, desks, and other office equipment that is used on a daily basis. Once you have a complete inventory in hand, you need to focus on how this fits into the new template and office.
Protect Your Data
There is a lot of potentially dangerous and secretive intellectual property that IT businesses are dealing with every day. Moreover, the success of an IT company solely depends on how easily a person can secure their sensitive data. Once the data is in the wrong hands, a business could lose its investors, business partners, and a lot more due to leaked data and the originality of the idea or product.
So, when you're moving, there are several things you need to think about. These include whether there are chances for the data to be damaged on the way; consider the downtime and if it's something you can manage to recover from. You can have an extremely smooth and easy relocation, but if you end up with corrupted data or data that has been damaged, the business will incur great losses. So, make sure that you set up a temporary and permanent backup for your confidential files.
Focus on The Packaging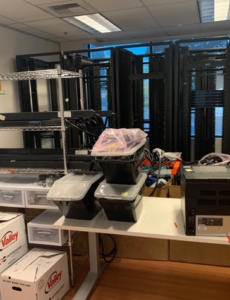 IT equipment is difficult to handle and even more difficult to move from one location to another. So, how can you ensure that your IT equipment is carefully moved to Silicon Valley? One great way to do this is by packaging the products, inventory, and equipment carefully. The more carefully you pack the equipment; the easier it will become for a business to transport its inventory.
This also reduces the chances of damage during the transition.
Disassembling & Reassembling
Many businesses are overriding their budget, which makes them want to do most of the things themselves. While they can execute a lot of services on their own, disassembling and reassembling equipment isn't one of them. For a smooth and successful transition, you want someone who has the professional experience to deal with machinery, equipment, and more.
Make sure you hire commercial relocation services to help you pull apart your devices and then put them back together.
Hire Valley Relocation to Simplify Your Move!
Relocating an IT company can be stressful, overwhelming, and technical – don't try to do it yourself. Hire local commercial moving companies like us to do the job for you.
At Valley Relocation, we believe in providing top-notch services and ensuring that you experience a smooth and easy move. We offer a range of services, including temporary commercial storage, facility services, IT equipment movers, climate-controlled shipping, and a lot more.
To find out more about our services or to book us for your next commercial moving experience, get in touch with us today.