Businesses are always looking for ways to survive the harsh and competitive environments they constantly face. Some of these struggles require them to take steps that may not be easy but can significantly affect their business's performance. While some businesses sell their shares, others are looking for institutions that will loan them money. Regardless of what steps they take, they are all thinking about making their day-to-day functions successful.
One of the main steps that most offices take in order to get better chances of survival is commercial relocation. Many businesses are seen moving from one location to another to enjoy tax benefits, cheaper rental agreements, and access to better suppliers. While commercial relocations are tiring and overwhelming, certain services can help offices move without any worries.
As a business, you'd want to simplify the move and reduce any extra cost that you may incur during the relocation. One way to do that is by hiring warehouse & storage services. This is because businesses don't always need to move all their stuff immediately. They can stock some of it in a storage space to check out and move later. While some businesses might not trust the authenticity of the storage services, there are several benefits to using commercial warehouses during a commercial move.
To learn more about warehouse and storage services and how they can benefit during an office relocation, continue reading here!
1. Continued Operations
Businesses have adapted the hybrid model of work for several dynamics and operations in the office space, which has made life extremely easy. The hybrid work models are dedicated to providing continued and uninterrupted operations and services for a business. While a few years ago, a business would have had to stop its functions from moving to another location, the same business can now continue its operations as they transition.
Similarly, when an office is relocating, they want to ensure that their downtime is reduced and is easily managed without causing any drastic changes in their customer inflow. A great way to do this is by continuing deliveries and other product-related services by hiring warehouse and storage services. When you have continued delivery and stock management services going on during the commercial move, it reduces your chances of losing customers due to excessive downtime and lack of responses.
To make it more effective, you can create a team of employees that will be responsible for handling customer and client queries based on a work-from-home model during the relocation phase.
2. Ease of Stock & Property Accessibility
One of the biggest misconceptions people have about warehousing services is that once you put your goods, inventory, or furniture in storage, you can't access it without submitting paperwork. This is why several businesses refrain from hiring these services. On the contrary, modern warehousing systems are more diverse in terms of accessibility. They allow business personnel and those who have been authorized by the business to access stock, equipment, and other office belongings whenever the need arises.
The ease of accessibility makes it simple for businesses to access their computers, IT equipment, or stock that they may have enrolled in the storage services. Modern warehousing systems can often give you access to their inventory portal that you can link with your inventory management software to easily generate access requests instead of getting looped in unnecessary paperwork.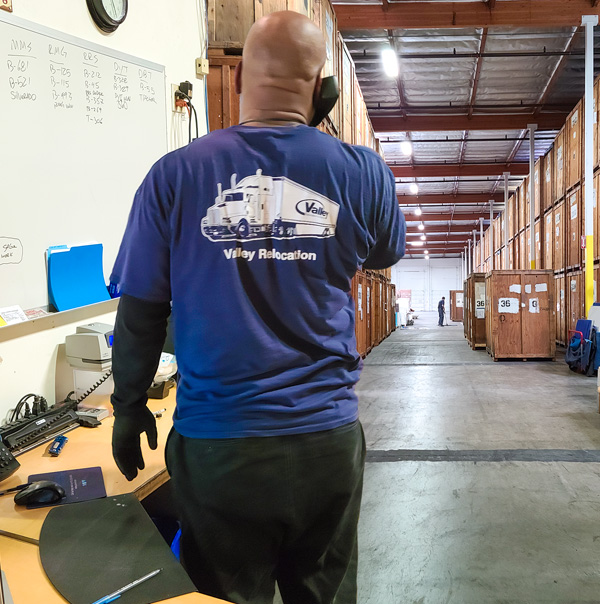 3. Reduce Your Rental Prices
Businesses are always renting our large enough spaces to accommodate their employees, their stock, and their furniture. These large spaces can often cost more than a business would like to invest in rental agreements. With real estate prices hiking since September 2022, most businesses can't even afford to rent large spaces anymore. So, what can a business do to reduce its storage and rental costs? The answer is simple: businesses will now be required to hire warehouse & storage services.
Instead of renting out larger spaces, a business can act smartly and get a hold of local warehousing and storage services. These services will help them store excessive furniture, store their stocks and inventory, and other important objects safely in a warehouse space. This will reduce the cost of housing, equipment, or furniture and help businesses function more responsibly in capital investments.
4. Improved Everyday Functions
Whether a business is small or large, business personnel can often make mistakes when deciding a company's fate and operations. There are several things that a business needs to work on, and therefore, it\s completely natural for a business to overlook its own capacities and abilities to perform. Similarly, many businesses take the leap of home delivery and online operations, which can become a little hectic, overwhelming, and extremely difficult to operate in the longer run. So, what can a business do to introduce new business models without affecting the overall efficiency of the business?
Businesses can choose to integrate their new customer models with local and modern warehouse and storage services, allowing them to explore improved inventory management. Most modern warehousing services offer a relaxed range of services that include the provision to access the material whenever they like and offering delivery options to the business directly from the storage. This helps businesses streamline procedures.
Linking your inventory management system with the delivery service and the warehouse will provide a seemingly simple procedure to control stock and improve everyday functions for the business.
5. Have Access to Deliveries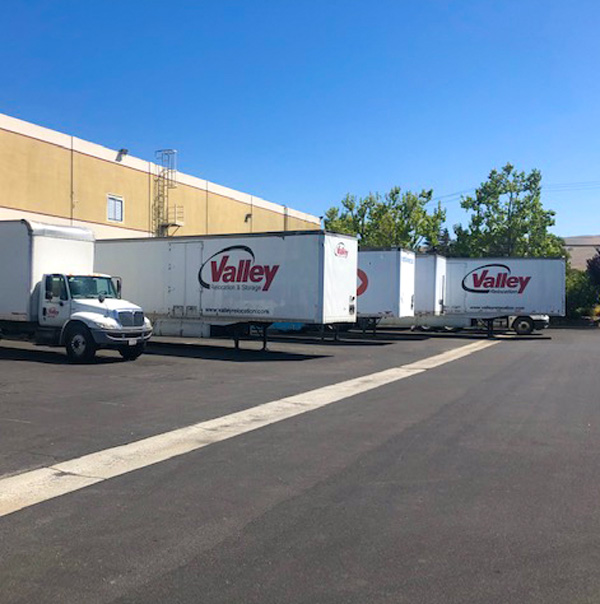 Businesses rarely ever hold their deliveries or incoming shipments during a commercial relocation –this is because any delay in shipments or deliveries can cause a drastic impact on the overall functions of the business. This is why one of the best ways to deal with incoming shipments and customer orders is to hire warehouse and facility services. Instead of worrying about an upcoming shipment and how you're going to accommodate it during the move, make sure you spend some time and hire warehousing services.
Not only are these warehousing facilities designed to improve the overall functions of the business, but they are also extremely affordable to begin with. The constant and uninterrupted chain of delivery services has improved the efficiency in the stock management front for several kinds of offices. That's not all; it also helps businesses reduce downtime and keep a firm hand on their overall progress as a business.
6. Easy Commercial Moving Experience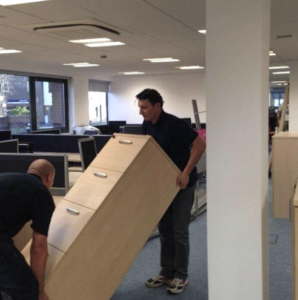 Business trends and abilities are always transforming and evolving, making it extremely complicated for businesses to exist in highly competitive markets. To be able to maximize on the commercial relocation front, it's important that businesses take time and evaluate their current positions geographically. Some geographical positions offer larger benefits to business owners by providing them with simpler and easier laws and regulations, cheaper rental agreements, and tax subsidies that can help businesses last longer. When such an opportunity arises, it's important for the business to relocate. Commercial relocation can be overwhelming and exhausting, and therefore, a business can require assistance during the move.
This is where you get to evaluate your business and understand the moving needs that it has. Luckily, you can reduce the burden and responsibilities of moving an office by hiring warehouse and storage services and holding most of your belongings as you empty out the old location and move to a new one.
Other Relocation Services by Valley Relocation to Simplify Move
Apart from modern-day warehousing and storage services, Valley Relocation offers various moving day services to help businesses make a move without any hassle. Keep reading to explore the different ways that we can help you simplify the transition.
IT Equipment Movers
One of the biggest and most convenient services that Valley Relocation offers is its specialized IT equipment movers. When a business needs large IT equipment to be moved, that too in a large quantity, the chances are that it can get extremely complicated very soon. This is why to reduce the risk of ruining equipment and making a move complicated, we offer our BluLightTech team, that is specialized in dealing with IT equipment and other technical areas.
In addition to the local movers, this team is specially reserved for moving around complicated and difficult types of machinery, IT equipment, and more.
Commercial E-waste & Donation
When a business is moving, they tend to reduce its stock, furniture, and other things that might not be of use in the new location. While most businesses take out excessive materials, not everyone knows how to dispose of them properly. One way that this can be resolved is through Valley Relocation's commercial e-waste and donation services.
We have a team that is dedicated to picking up old and unnecessary equipment and carefully loading it into trucks, and donating them to shelters, NGOs, and other places that might require the equipment.
Facility Services
When a business leases an office, they sign an agreement, where they often submit a large amount of money called the security deposit. The security deposit is then considered if there are any expenses or repairs that are caused by the renter. However, if you've spent years in a location without causing considerable damage to the property, then you might still have a chance to get a hold of the security deposit when you leave the premises.
To be able to get it back, you need to ensure that you are giving the place back to its owners in its premium condition. While it may not be easy for you to handle it all, you can hire facility services at Valley Relocation to ensure you reach home safely.
Specialized Logistics
Other important needs that a business might have to include the ability to safely transport its equipment, furniture, and other official belongings from one place to another. While there are mediocre moving services that can help assist the basic move, we offer specialized logistics for different types of moving experiences.
Whether you need high-value transportation, normal transportation, or industry-specific moving services, you can find it all with us. Our specialized transportation logistics can simplify the move and ensure maximum security during the transition.
Free Site Surveys
What sets Valley Relocation apart from other local commercial moving services is that they get invested in the job before it even begins. A great example of this is their free site surveys. The moving company sends in a team that helps assess the old and new locations to understand how many people must be sent in to carefully carry out the move. Moreover, they tend to evaluate transportation needs before signing on with the client.
This ensures less havoc during the moving day and ensures a smooth transition from one place to another.
Expert Packing Skills
When offices are moving, there are several things that need to be relocated. These include files, computers, IT equipment, furniture, and so much more. So, it's important that each of these is packed with extreme caution. Luckily, with Valley Relocation, you don't have to worry about that. They take extreme care in packing each and every single article with extreme care and ensure that nothing has been poorly packed to cause any disruption or damage during the transition.
Use Modern Day Warehousing Services at Valley Relocation
Warehousing services are the backbone of any intense commercial relocation. This is why many businesses are keen on hiring warehouse & storage services for their commercial moves. These warehousing services provide them with security, ease of accessibility, and improved efficiency. Luckily, you don't have to wander too far to find the perfect warehousing and storage services that are designed to help a business move peacefully. Valley Relocation has been offering its warehousing services for several years.
But that's not all that we do – we ensure that we offer the best local commercial moving services for a seamless commercial move.
At Valley Relocation, we offer a range of services meant specifically for your business, including temporary commercial storage, facility services, IT equipment movers, climate-controlled shipping, and much more. Make sure to get in touch with us today for more information about our services.