While the logistics of moving a business from one facility to another can be quite daunting, it's probably going to be taken care of by the California moving company you hire. Yes, planning is important to avoid losing important equipment and to stay productive, but the majority of troubling details like heavy lifting and parking won't be your concern.
However, you'll still be accountable for one thing: your workstation – irrespective of how high or low you're on the company ladder.
Here are some dos and don'ts of packing your workstation.
Do use packing paper
Every item that has a hard surface or is breakable must be wrapped in packing paper before it's put inside the box. These include items like awards, phones, staplers, etc.
Do get special boxes for your files
It's extremely important to keep things in order, especially when you're moving files. To store files, you can use legal file boxes and special letter file boxes. Due to its size, the legal file box can hold paperwork bigger than the standard 8"x10" sheets. Thanks to these boxes, removing papers from folders isn't necessary anymore. Now, pack these boxes by filling them up. This will help ensure the box doesn't get crushed in transit.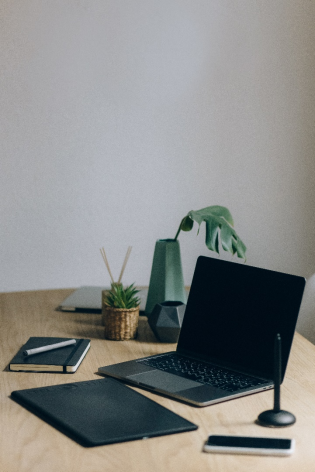 Do contain the cables
During the move, cables can make a lot of mess. With workstation moves, you'll be dealing with a lot of cables. Use twist ties or zip cords to tie up cables before you wrap or pack them. If this isn't an option, at least wind the cable around the item, so it doesn't hang loose.
Do use specialized boxes for electronics
If you have a scanner, printer, or monitor, it's best to either get boxes that are fitted for the equipment or use the original box it came in (if possible). Spending money on specialized packing materials is worth it because the equipment you'll be putting into it is susceptible to damage. If the right care isn't taken, you may end up paying a lot of repair costs for this equipment.
Don't load the box too heavy
Often, people try to fit everything into one box, which is wrong. Instead of overloading the box by squishing things together, it's best to use two boxes.
Don't pack light to heavy
Whether you're packing your workstation or even your bathroom or kitchen, always pack heavy to light. This means, heaviest items must go in first. Begin with flat items such as books and then build up.
Valley Relocation and Storage is your San Francisco mover for companies of all sizes
The team at Valley Relocation and Storage has helped businesses in every industry manage space turnover. Most importantly, our commercial moving services are environmentally friendly and cost-effective.
We understand that office moves need a business moving company that can finish decommissioning while following procedures.
Call us now for more information!