Moving into a new office to expand your business and conquer new targets sounds fascinating but relocating IT equipment isn't an easy job.
All offices comprise different electronic devices and IT equipment as it's essential to perform various functions. However, it needs extra focus during relocation because the IT equipment itself is quite expensive and holds significant data related to business.
To make sure you don't face any mishap during IT data center relocations, you must connect with a professional IT equipment moving company that helps you in moving your valuable data without causing any trouble.
Look for moving experts who are well-equipped to manage servers, desktops, floor-standing printers, computer screens, laptops, UPS units, routers, and switches.
Why Professional Movers are Required for IT Relocation?
Wondering why you can't afford any mishap during IT relocation? The main reason behind the importance of hiring a professional mover is that IT is the backbone of any company and if your systems or phones don't work after moving into a new office, you won't be able to operate the required business functions.
Therefore, experts say that if the IT relocation goes wrong while moving, it'll lead to delays and downtime that may have negative consequences on your business.
According to people's experience, you must always start the IT equipment moving process earlier than other aspects of the business. Besides that, be aware of longer lead times.
Moving your IT data center to another town, country, or building does not only require collecting all the equipment and dumping it in a van. Instead, it requires adequate planning, site evaluation, de-installation, transportation, re-installation, repair, and insurance.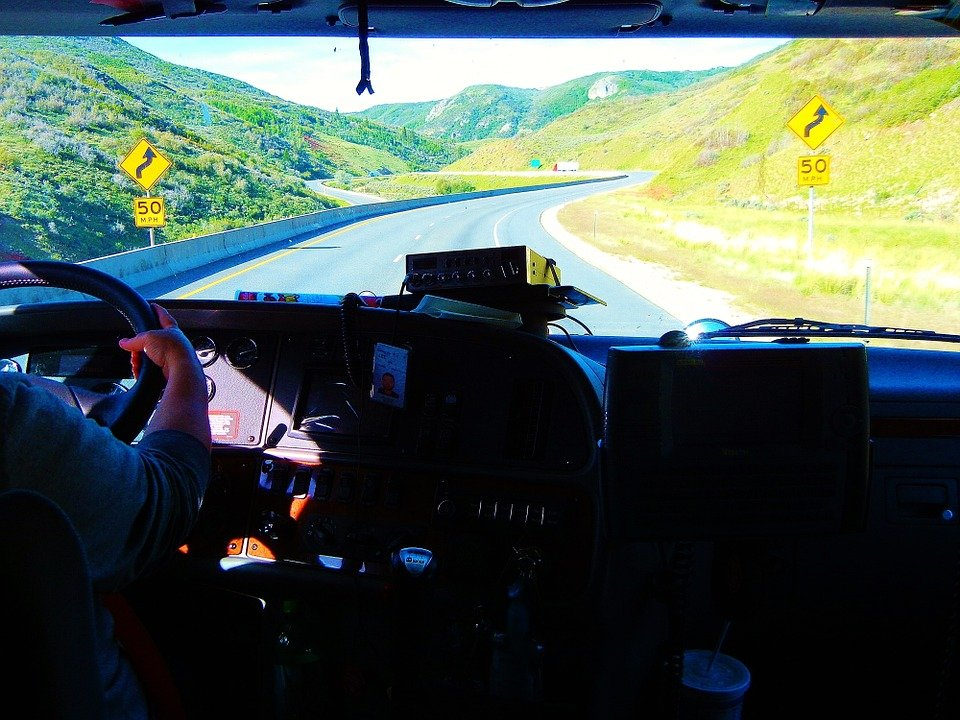 Planning
Allocating a project manager
Establishing timeline and setting schedule
Employee and task alignment
Data collection
Data Center Consolidation
Existing & new data centers
Site Evaluation
Power requirements
Ventilation & cooling requirements
Strong internet requirements
Equipment positioning
De-Installation
CE Onsite
Labeling equipment and cables
Documenting equipment
Transport equipment safely
Transportation
Professional moving
Supervised loading & unloading
Various Transit options
Special packaging
Re-Installation
CE Onsite
Positioning & installation equipment
Operation verification
System diagnostics
Diagnosis error
Repairs & Insurance
Full system repair & replacement
Contract for full maintenance
Objectives of a Professional IT Equipment Moving Company
Reduce downtime and disruptions to the maximum level. Make sure all the employees are interconnected for the smooth flow of business operations.
The moving team meets the IT department so they're aware of all their requirements. In case they want color-coded cables, or they want excess monitors liquidated.
Protect business data from security breaches and prevent IT equipment from damage.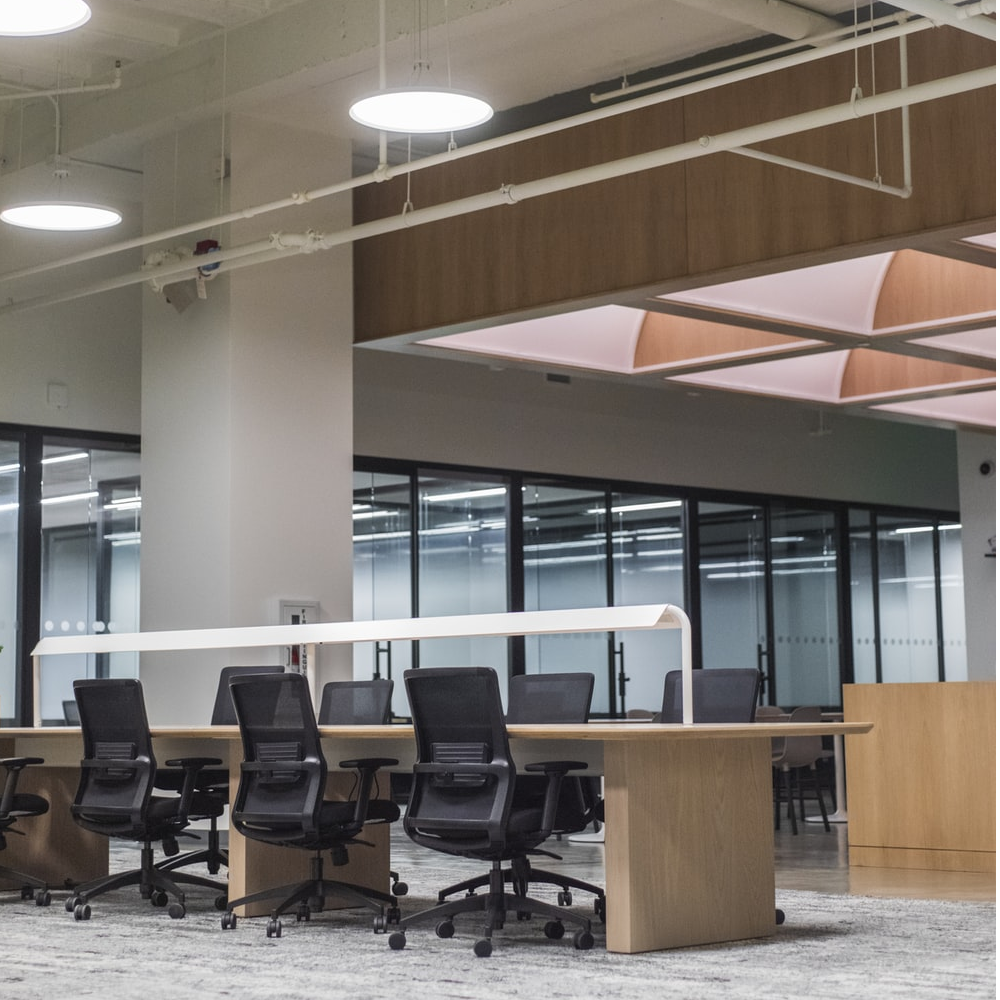 How Do Professional IT Equipment Movers Make Things Easier?
If you're still wondering whether you should hire a professional IT equipment moving company? You must realize that relocating an office yourself doesn't guarantee safety and is a time-consuming process that disrupts business functions to a large extent.
If you want to pack, transport, and install your IT equipment to a new facility in a short time, you must hire IT equipment movers.But keep in mind that you need to pre-book them because most of the time professional companies don't have the time to accommodate you at the last moment.
Don't put your costly IT equipment at risk and book professionals before peak season arrives.
Here are some of the ways IT equipment movers help you with IT equipment relocation.
Helps Prepare Inventory List
It's important to make an inventory list including all the IT supplies and equipment in the inventory along with all their details. This will make sure that all your inventory is packed and protected.
Besides that, it helps evaluate if anything is damaged or missing. The inventory list also helps the movers to propose a moving estimate.
Reviews IT Equipment
Keeps track of all the inventory IT equipment including the name of the service provider and what you're paying for the service.
If you don't want to keep service contracts anymore with IT vendors, give them a notice period. Figure out whether you need this IT equipment or not in the new office.
See if there's any leased phone or IT equipment that you need to return or no longer require. Dispose of any damaged or outdated IT equipment in an eco-friendly manner.
Review the new office in-depth and connect with the internet service provider to check if the internet speed is fast at the new office. This may even change your decision to shift to the new office location.
Separate any IT equipment that needs to be replaced or upgraded. Analyze the new office to check for server room requirements so you know if there's a need to order additional phones or computers.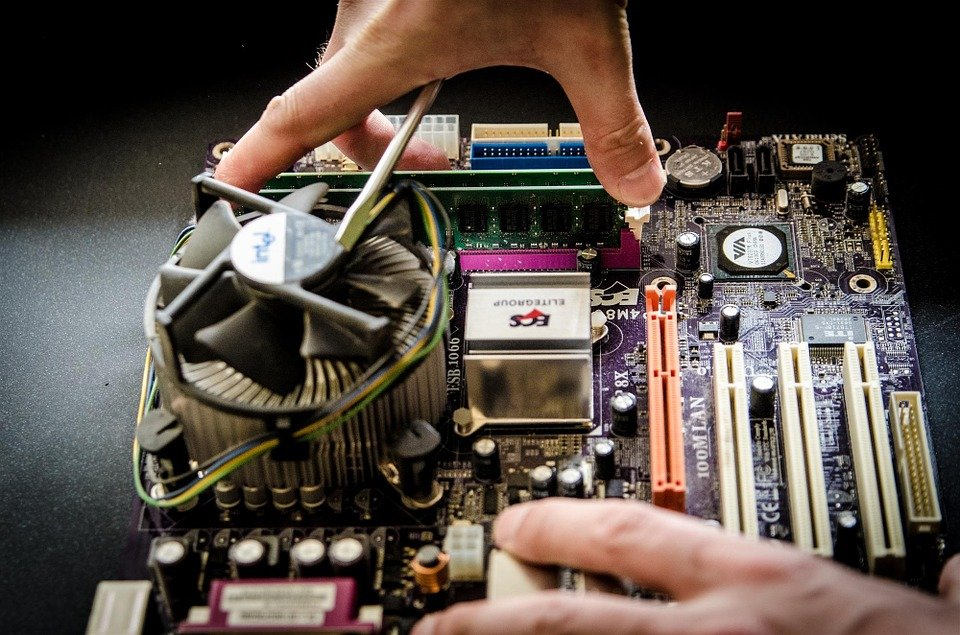 On-Site Evaluation
A professional IT equipment moving company accommodates you with a site visit evaluation. Watch out for power outlets, network cabling points, and telephone.
Choose the best place to keep printers, copiers, faxes, scanners, and modems. Check whether the server room covers the basic requirements like electricity, security, and cooling.
See whether the office provides structured cabling if it's required. Every office doesn't offer wireless networking so if your business prioritizes wireless computing then you need to decide accordingly.
Watch Out for Business Phone Considerations
Analyze line capacity to check whether there's a need for new phone lines. If yes, then place an order for new phone lines that may take more than 9 days for installation.
Install new telephone lines and internet routers way before your moving date so you don't face any difficulties once you finally move in.
Works with data and voice carriers for new internet and telephone circuits. In case of changing phone numbers, set up your call on forwarding.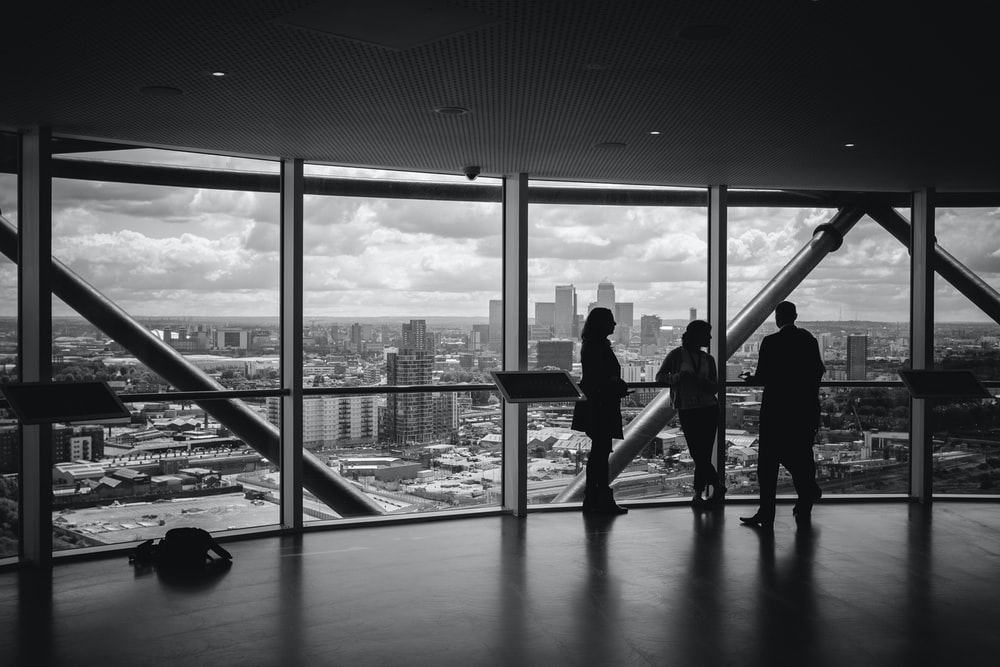 Back-Up Dara Before Moving IT Equipment
Besides, helping in moving IT equipment, they also help with one of the most important things —backing up business data.
Before packing devices in a box, they make sure that all data is gathered and protected. They take care of operating systems and back up all data.
It might be easy to replace a device but it's never easy to lose important business data. So make sure you relocate without any stress.
Collect Evidence
IT equipment is costly thus people hire professional movers who won't damage the equipment during relocation. The only way to avoid extra moving costs and budget cuts is to hire professionals who have prior experience to deal with relocating commercial offices.
Another effective method to prevent additional costs is to gather evidence by taking pictures or making videos of plugged devices.
Since cables are prone to damage during transfer, it's essential to collect evidence so they know how the cords are supposed to be plugged in. This allows them to reassemble cables or wires later while installing devices.
Pack them individually and cover them properly to protect IT equipment at all costs.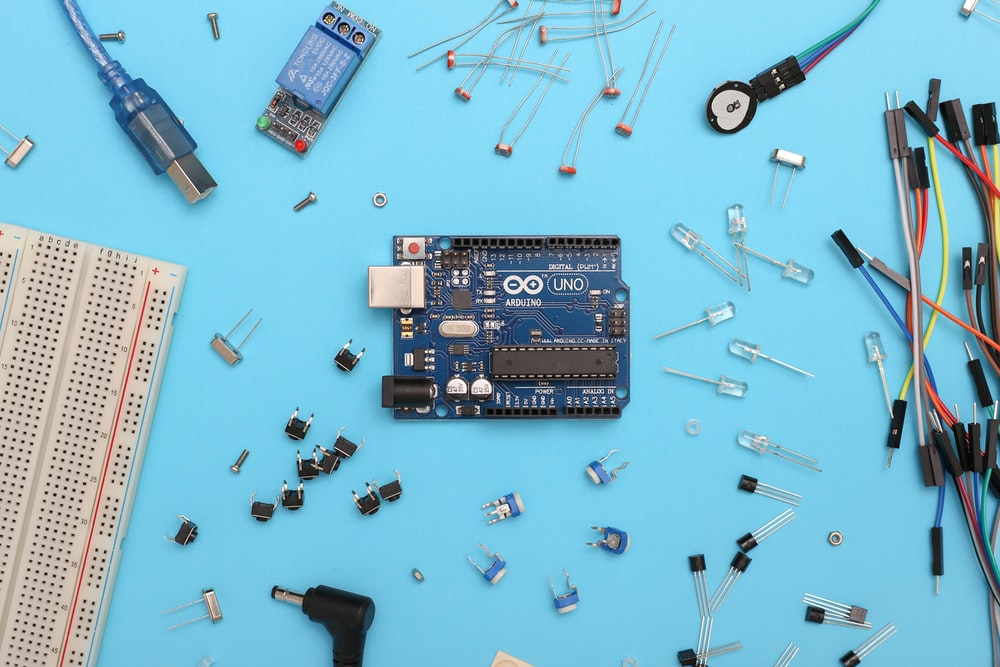 Unplug & Disconnect Devices
A professional IT equipment moving company makes sure that our devices are disconnected before packing and moving them. Makes sure if the devices are shut down properly.
Unplug everything and pack each device separately. Moreover, they help in wrapping wires, removing unnecessary parts, and separating keyboards, printers, monitors, and mice.
Experienced IT technicians know how to disconnect cables safely.
Get Materials for Packing
Before planning to pack and move IT equipment, it's essential to find packing supplies. Professional movers know which packing material is most suitable for packing IT equipment. Some of the most used packing material and supplies are:
Original boxes
Moving boxes
Strong plastic boxes
Bubble wrap
Moving blanket
Packing paper
Tape
Markers (for labeling)
From removing batteries from devices to removing ink and toner cartridges from printers. A professional IT equipment relocation company knows how to avoid hassle during moving.
Packs More Safely
From small components to large pieces of IT equipment, a professional moving company knows how to pack more safely. This includes all wires, mouses, cables, and speakers, etc.
Since these are the most essential and fragile components in the entire office, they wrap them up in more than one protective layer by using the cushioning strategy.
They fill the box with extra supplies in case of any gaps., then they use the tape to seal the boxes and begin with the labeling.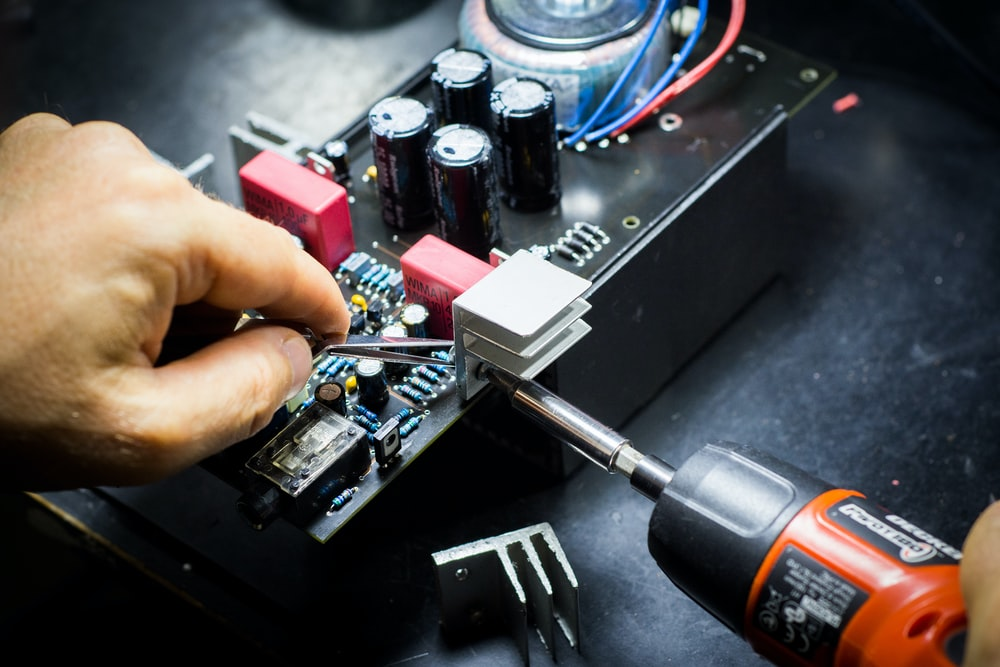 Labeling Boxes
It's essential to label the moving boxes otherwise they'll get mixed up and will be harder to rearrange them again.
A single office has so many devices, imagine moving the IT equipment of the entire building. Labeling boxes make the unboxing and identification process easier.
Use the labels like computers, wires, iPad, gadgets, and phones while packing.  Moreover, they also use markers to label wires so it's easy to connect them to the device.
Store Equipment Efficiently
Moving IT equipment demands more attention as compared to moving home. It's because electronic components are costly and contain sensitive information. Moreover, it requires adequate climate conditions for storage.
Professional movers make sure they find climate-controlled places to store IT equipment.
Preparing for the New Facility
A professional mover knows tactics like transporting data backup copies to various locations other than the main system. Besides that, they ensure that all data cables and wiring are connected to their device.
Ensures that the New Facility is Well-Equipped
To make sure that the new facility is well-equipped for setting up business operations, a professional mover takes care of the following things.
Ensures cables, phones, and IT equipment are at their right positions
Double-checks the location of telephone numbers along with fax DDI, modem, or any other device on your system
Tests to check if the call forwarding from the old number is still functioning on the right phone
Inspects every feature and aspect of the phone system
Tests network potential by starting all services to check if the data is successfully migrated
Goes through the emails
Examines the website, extranet, and intranet
Evaluates every network connection by performing a broadband frequency test
Helps employees with connectivity issues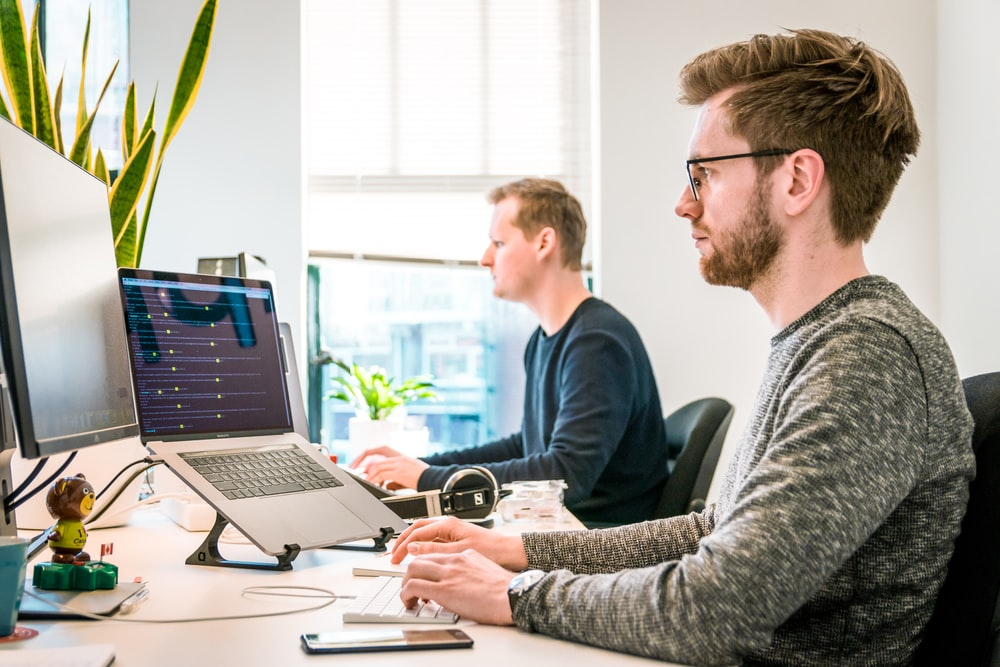 Concluding What an IT Equipment Move Entails
After going through each aspect of an IT equipment relocation, we can conclude what a professional IT equipment moving company does in the following statements:
Start planning while keeping the future in mind to make sure the correct resources are utilized in the project. Besides that, the moving team understands the complexities of the process and has professional experience.
Efficiently disconnect, relocate, and reconnect all the workstations and devices that are required in the new facility or office.
Works closely with the IT department to analyze the server rooms, mainframes, and switches.
Ensures that all connections are working and have internet access once the move is completed.
If you're in search of an IT equipment moving company near you, reach out to us and we'll help you with data center relocations in Silicon Valley.  Our company has over 35 years of experience as an international logistics company, specializing in IT data relocations.
Moving IT equipment from one office to another is a complicated task but with the help of our IT equipment moving company teams, this process becomes a lot easier.
The team manages the entire move from preparation to installation. Besides that, our data center movers are very efficient and trained like IT technicians.
Whether it's small server moves or big data centers, leave all your IT data center relocations worries to us. Contact us for more information.