In the United States, the market value of the moving services industry is close to $20 billion. Moreover, there are approximately 17,000 plus businesses in the US offering relocation services to people.
However, out of the thousands of relocation companies out there, very few (if any) will offer the comprehensive MAC services that Valley Relocation offers. But what exactly are these services, and how can you benefit from them? Let's find out!
Defining MAC (Moves Adds Changes) Services
After years of experience offering relocation services in San Francisco, San Jose, and Sacramento, we learned a few things. Firstly, we realize that there are many aspects of relocation that companies struggle with even after hiring a full-service moving company.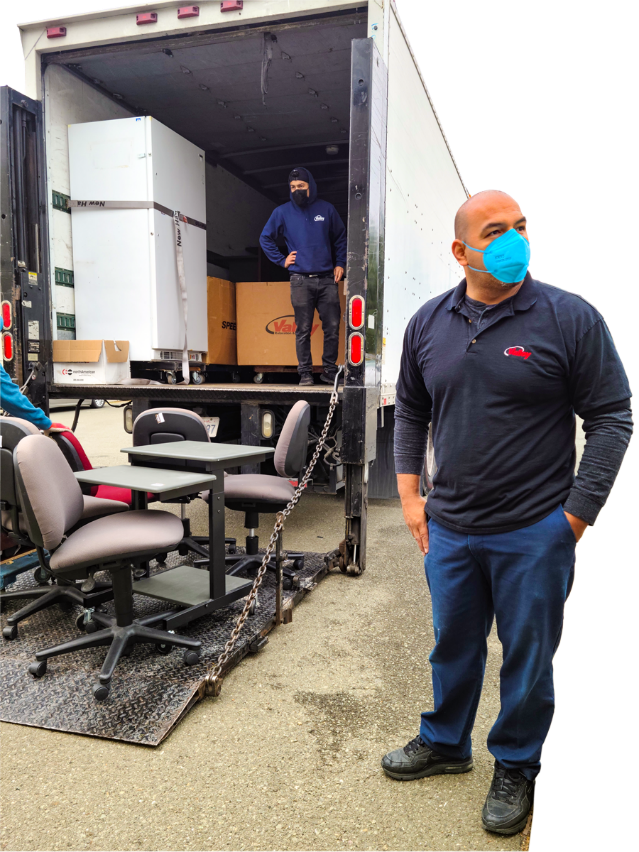 When it comes to commercial relocation services, it's about more than just packing equipment and furniture, and transporting it from one location to another. Many organizations and companies need to dispose of obsolete equipment when they are relocating.
Moreover, they also need to update the infrastructure, whether it's the physical housing or operations systems. Similarly, companies also face the need to make minor to drastic changes when relocating to a new facility.
As a result, we came up with the Move-Add-Change Services that enable us to offer onsite and on-demand moving services that enable businesses to make the required additions and changes while moving, all under one roof.
Benefits of Valley Relocation's MAC Services
With Move part of the MAC services, clients can avail our expertise, experience, and proper equipment required to relocate hardware, devices, and other equipment. From IT equipment and servers to heavy industrial machinery, we can handle it all.
We disconnect and package all the equipment properly to ensure that your essential and expensive equipment is relocated safely.
With Add part of the services, you can change your facility's infrastructure inside and out. We understand that with the ever-changing nature of technology and office infrastructure, it's important to stay efficient and maximize your business's production and output.
Therefore, we can help you make additions that will ensure the most cost-effective and efficient facility operation.
Finally, with Change, we can make installation-oriented facility changes. This can include removing obsolete hardware and equipment to moving new equipment in. We also offer disassembly and assembly of old and new cubicles, respectively.
How to Avail Valley Relocation's MAC Services
Overall, with our MAC services, you can ensure a comprehensive and smooth relocation performed by experienced and trained professionals. Our staff has worked on numerous commercial relocation projects and can handle yours with expertise and efficiency.
To start working with us, all you have to do is provide essential information, such as an onsite point of contact with a cell number and the address where the service is needed. Furthermore, you'll need to tell us the job's scope of work and the date and time you require the service.
Afterward, our professional staff will take care of the job perfectly! Get in touch with us today to learn more about our commercial relocation and facilities support services in San Francisco, San Jose, and Sacramento.