Moving services are a dime a dozen in the US, but they don't all function the same. While some offer specialist services, others are full-service moving companies that will handle the move comprehensively. They can take care of as little or as much as you want during a relocation. All you have to do is sit back, relax, and let them take care of everything. Some movers help with storage as well, like Valley Relocation. We are a commercial moving and storage company and understand very well the convenience our services can offer. Over the years, we've grown to cater to the different needs of Californians related to moving and storage. Read on to find out the most common services in demand that you should look for when hiring professionals.
Why The Professional Service Route?
Before we get into what to look for in a commercial moving and storage service, it's essential to understand why you need to hire professionals for it in the first place. After all, many businesses invest in private warehouses and, when it comes to moving, tend to involve employees to save on costs. However, there are over 18,500 moving services and around 50,000 storage facilities in the US. There are many services for both, and they continue to expand to meet the increasing demand. There are numerous reasons you should hire professional movers and outsource storage facilities.
· Training & Experience
The most obvious reason is the training and experiences the employees at such facilities offer. Professional movers are verified by federal or state moving associations to pack and move your possessions. They can handle the packing and move everything from desks to electronics safely and quickly. Chances are that commercial movers have completed several relocations just like yours and will help in ways you didn't even think of. Moreover, outsourced storage facilities also have many employees that keep your belongings safe and store them so that all inventory stays in shape. Even if it's a vertical commercial storage warehouse that can go up to 36 feet or more, everything is stored efficiently to prevent the load of one object from impacting another.
· The Right Equipment
You could go over several lists of equipment you'll need during a move, but chances are that there will be a task that requires specialty equipment. It's not always possible to find it last minute, not to mention it may require special training to understand how it works. Reliable commercial movers have the right equipment and are specially trained to operate it. Finding such equipment on your own will be incredibly difficult – and expensive. Similarly, outsourcing a storage facility is also beneficial because a business won't have to invest in equipment for a private warehouse and won't need to train its employees to operate it. This frees up the company to focus on other aspects.
· Alleviates Employee Stress
Around 83% of US workers state they have work-related stress. If a business chooses to move on its own, it'll need to involve the employees, increasing their already high stress. Reliable commercial movers will take care of all the aspects of a move which will alleviate the employee stress, and they can prepare to work in a new location. Moreover, they'll appreciate that an important task like this is in the hands of professionals.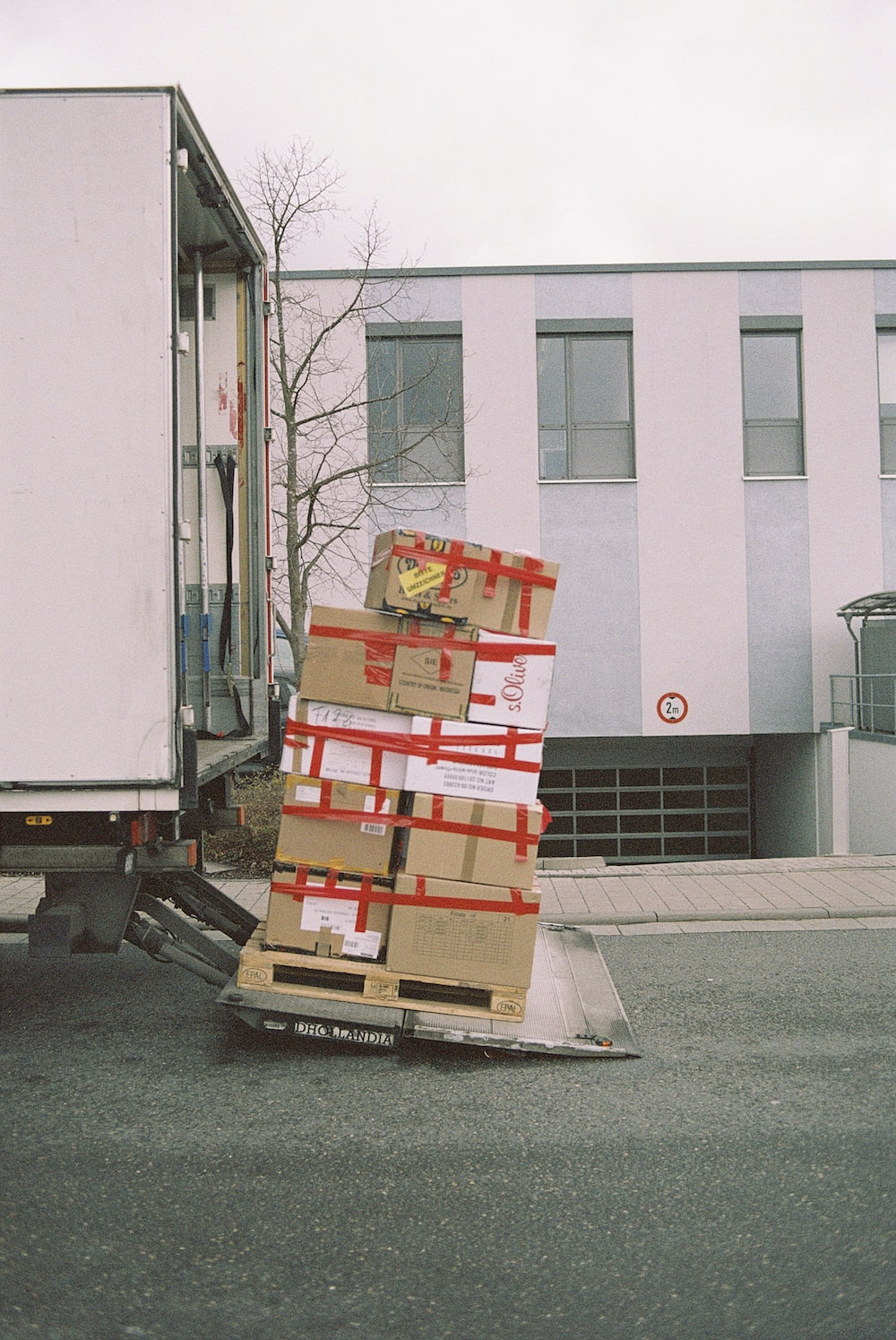 · Inventory Protection
As we discussed, hiring a professional means hiring their expertise. Experts by your side will enable a business to move without overlooking any important parts. Moreover, certified commercial business movers offer different kinds of insurance coverage for all inventory involved in a move. Similarly, an outsourced warehouse ensures that no inventory goes missing and stays secure where it's placed.
Commercial Moving Services To Look For
There are thousands of moving services, but not all of them cater to the same industries or have the same services. The difference in their operations makes it imperative that a moving business first evaluate what kind of service they need before hiring a commercial moving service.
· Planning Service
Most businesses tend to handle planning the move on their own, consult with professional movers on their rates, and book the moving dates. However, a business relocating for the first time might find it difficult to evaluate what they need to do. They can also have trouble understanding what a commercial move entails. On average, a person moves around nine times in their lifetime. But a commercial and residential relocation only looks similar on the surface. In reality, it's quite different. So even if a business owner has a lot of experience in personal moves, it won't translate into relocating an office. However, full-service moving companies offer help with planning as well.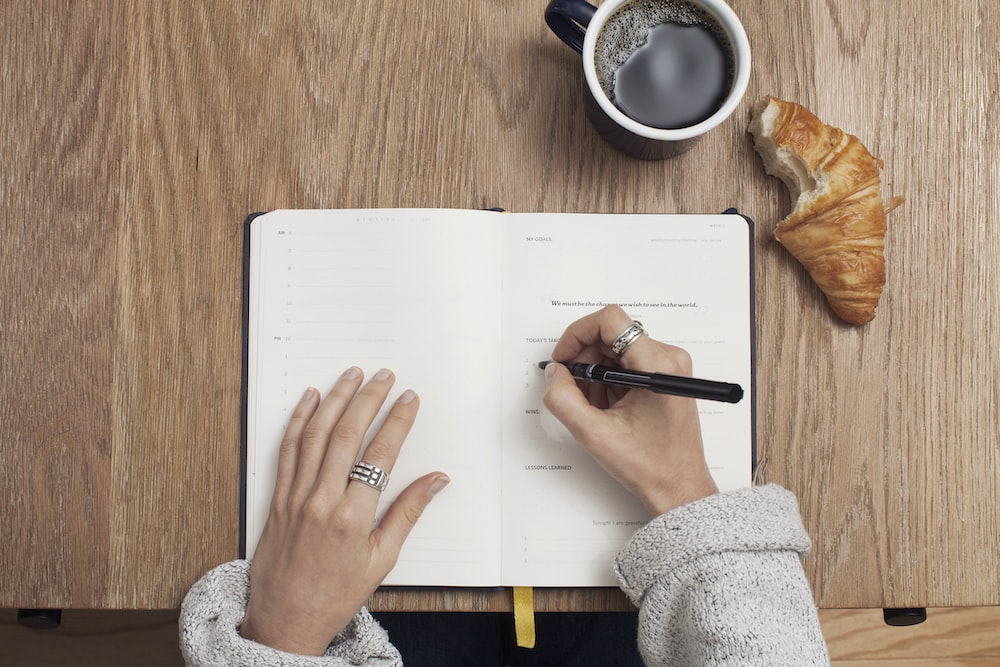 There are two important parts of the planning process.
Site Surveys
A site survey can be virtual or on-site. For the on-site survey, a moving company will send someone to go through the facility and evaluate everything that needs moving. Movers will do a thorough inventory and job scope. A walk-through of the site also helps them understand what equipment they will need if there are any special packing material requirements, and make a note of everything that will need disassembly. This is also the step where the movers will determine insurance valuation, property evaluation, and logistics. Post-pandemic, this is now done virtually as well.
Cost Estimates
The key benefit of a site survey is likely the accurate cost estimate. A commercial move costs more than a residential one and will have many different costs—any business owners planning to move need to create a budget. A cost estimate will help create an accurate budget. Moving is time-consuming and labor-intensive, and the more complex the process, the higher the cost. Therefore, it's best to determine beforehand how much it will cost.
· Packing Service
Even during moves, packing is a difficult process. Every room will take at least one day to pack up. Now multiply that by the many rooms in an office building. It will take weeks, if not months, to pack up if you're doing it on your own. Having professionals pack up will make the process go by faster and will be safer, too. That's because:
It decreases the risk of property damage. You can avoid potential damage if you know the right packing technique, but unless you're used to moving, likely, you don't know what they are. You may not understand the best approach to take when packing the items to minimize their impact when loaded or unloaded.
A reliable commercial moving company always uses the best packing materials to reduce the risk of complications during the move.
They always provide guaranteed and adequate assistance. You may assume you can count on your employees for help, but they are neither experienced movers nor responsible for packing everything in the office.
Hiring movers for packing can reduce the upheaval people experience during a move.
A move requires the management of logistics and several other moving parts. Packing is a tedious task that takes attention away from other important moving parts.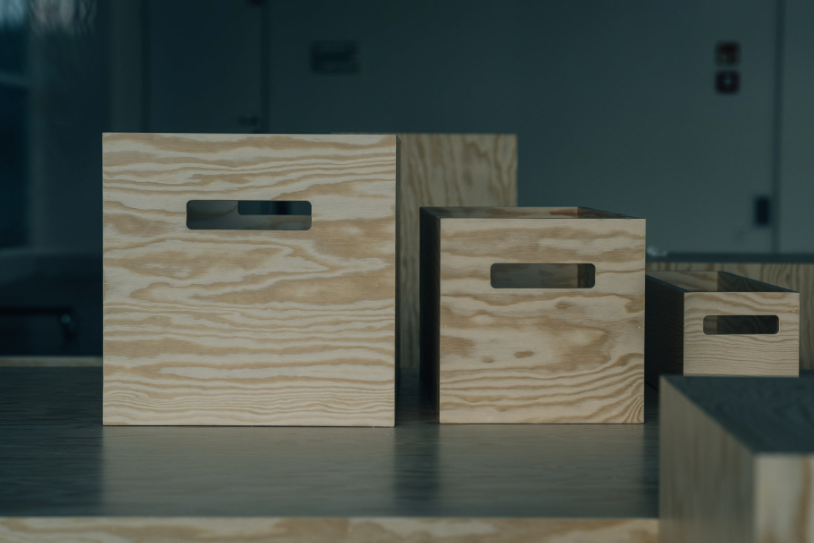 · Furniture & Electronics Assembly/Disassembly
Commercial movers have the right tools and experiences to disassemble and assemble electronics and furniture during the move. Some of this can be kept heavy and be dangerous for a business to handle on its own. Some movers include this in their service, so you won't need a handyperson or electrician separately to handle it.
· Loading, Moving, Unloading Service
There are a lot of boxes and supplies to move, and it's best to hire a professional to do it. A commercial moving service will take care of loading it, transporting it to the new location, and then unloading it at your new location. They have the training and tools to handle even the heaviest of loads.
· Facility-Fixing Services
There are commercial moving companies that now offer light facility fixing services. They'll patch up any holes in the drywall, do light maintenance and sanitization, clean the office carpet, fix the paint, etc.
· Insurance Coverage
Moving services should always be covered by insurance. The most common types of protection can include full value protection, released value protection, and separate liability coverage. A mover is liable to replace all lost or damaged items in full value protection. Movers can offer a cash settlement or replace the item. In released value protection, there is minimal coverage. A mover will pay 60 cents per pound for a damaged item. Lastly, in the separate liability coverage, movers offer third-party insurance at an additional charge which covers the loss as per policy limits.
· Disposal of Packing Material
A move will leave you with dozens of moving boxes, a sea of bubble wrap, and other packing material that needs to be disposed of correctly. You don't want to end up contributing to the ever-growing pollution. You can ask your movers to recycle or dispose of it for you.
· Donation & Disposal of E-Waste
While figuring out how to dispose of all the packing material, have you made a plan for what you'll do with old electronics no one is using? Commercial moving companies like Valley Relocation offer E-waste donation and disposal services. Moving is the perfect time for donating old yet working electronics and getting rid of those that don't work.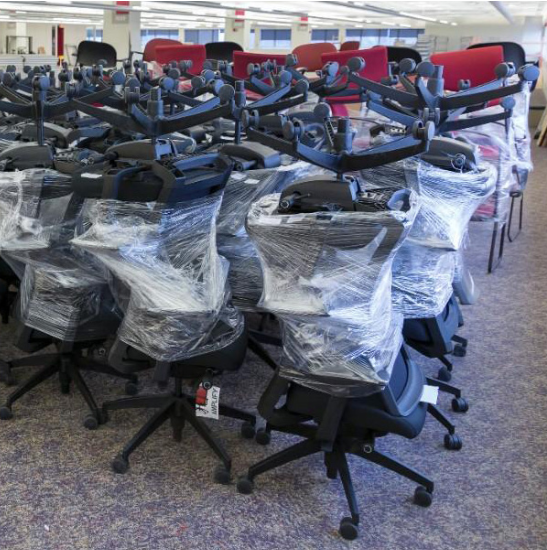 Commercial Storage Services To Look For
There are many commercial storage services to look for if you want to outsource warehousing and storage.
· Short-term and Long-Term Storage Solutions
Some businesses require long-term solutions for storage because they don't have private warehouses, while others may require it temporarily as they scale up. Many small businesses don't have the finances to set up private warehouses, hire employees, train them, and provide them benefits. They'll need long-term storage solutions. In comparison, other businesses may scale up and require temporary commercial storage.
· Insurance Coverage
Warehouse and storage facilities house personal belongings and business inventories. Assuming you want your possessions back the same way you stored them, you'll need a facility that doesn't provide only verbal agreements. In addition to a verbal agreement, you'll need a written one. You'll need some form of insurance coverage. Depending on what kind of items you're storing, you'll need a policy with ample protection.
· Temperature or Climate-Control Storage Service
Some items need to be stored at specific temperatures, like artwork that needs to be stored at 70-75 degrees Fahrenheit. Not all storage facilities have this option because it's not that common. Make a list of items you'll be storing and cross-check if they need temperature or climate control.
· Receiving Shipments
The US ports struggled quite a bit in 2022, leading to backlogs in receiving shipments. This is where a commercial warehouse storage facility can help. When a business is unsure when it'll receive its shipment, setting up a warehouse beforehand will only burn money. Instead, they can rent a space and receive it there as the shipment arrives.
· Outbound Transportation
Some temporary commercial storage facilities also offer outbound transportation. They will transport your possessions when ready to move them to your desired location.
· Inventory Management
Outsourced warehouses help with inventory management. Regardless of the business size, a proper inventory management system is necessary. It helps keep track of all the supplies and improves accuracy in order fulfillment.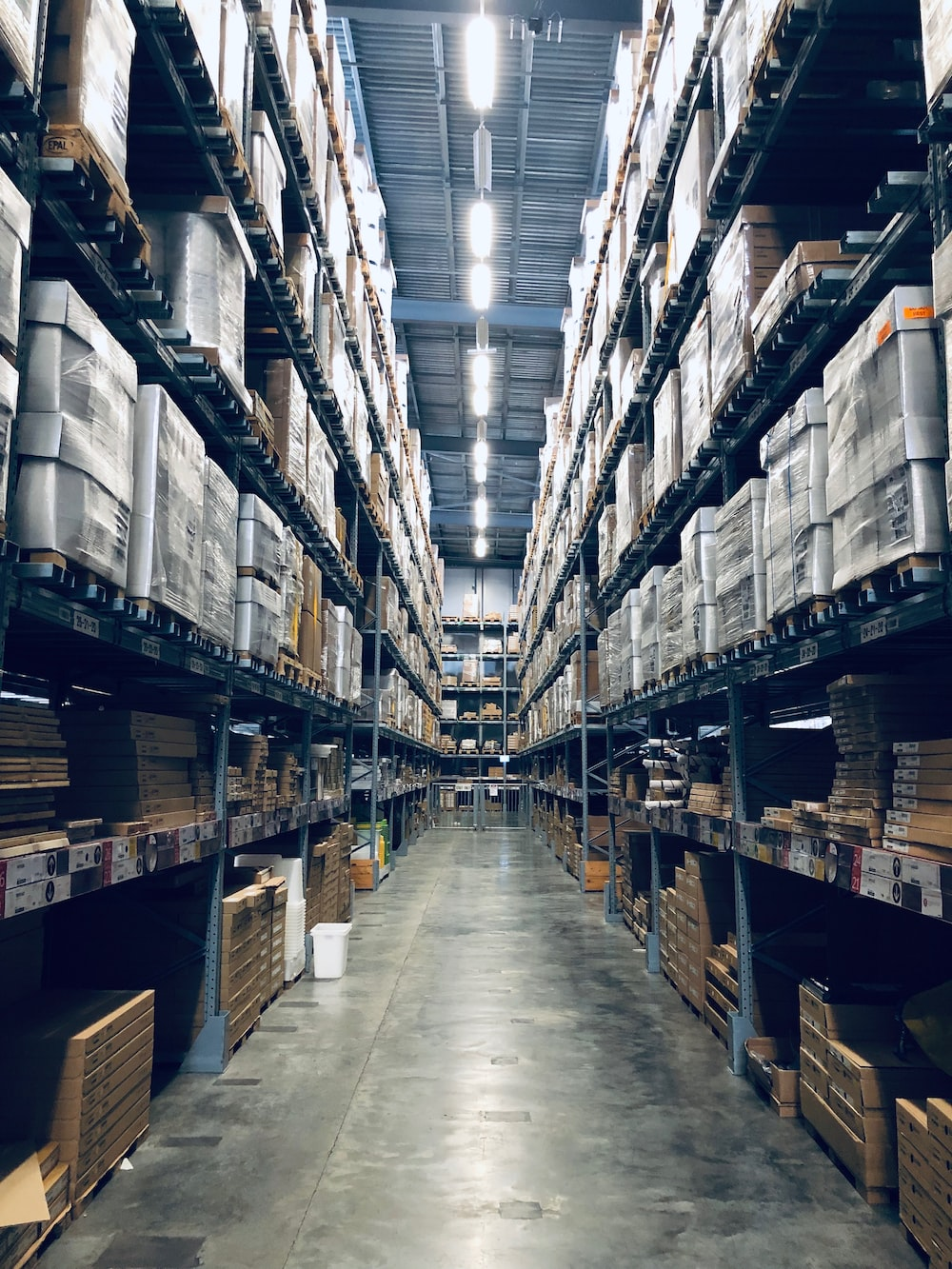 Valley Relocation –Commercial Moving and Storage in California
If you're looking for a commercial moving and storage company in California, Valley Relocation is it. We are commercial business movers specializing in major industry and office moves and offer temporary and long-term warehousing. Our commercial warehousing includes a logistics hub, freight forwarder, accessibility, and pull and prep. In addition, our commercial moving services cater to different kinds of businesses. Move quickly and efficiently in San Francisco, Sacramento, San Jose, and more.
Give us a call for more information on our moving storage services. You can also get a free site survey and cost estimate from our full-service commercial moving company.