Moving comes with a mix of excitement and challenges, but the key to a smoother journey lies in selecting the right moving services. Whether your move is local or long-distance, a dependable and efficient moving company is crucial for a successful transition.
In this inclusive guide, we delve into ten essential strategies to aid you in securing the perfect moving services for a seamless and stress-free relocation. From scrutinizing credentials to assessing services, we'll equip you with insights to make informed decisions. As you navigate the path to your new destination, let this guide be your trusted companion in finding moving services that match your needs and aspirations.
How Do Moving Companies Make Relocation Easier?
Relocating, whether it's across town or to a different state, can be a complex and overwhelming process. This is where moving companies step in to make the transition smoother and less stressful. Their expertise, resources, and specialized services contribute to a more efficient and organized move. Let's explore how moving companies make the relocation process easier for individuals and businesses:
1. Professional Packing Services
One of the most time-consuming and labor-intensive aspects of moving is packing belongings. Moving companies offer professional packing services, ensuring that items are securely and efficiently packed. Their experienced team knows how to handle fragile items, bulky furniture, and delicate possessions, minimizing the risk of damage during transit.
2. Efficient Logistics and Planning
Moving involves intricate logistics and planning, from coordinating schedules to arranging transportation. Professional moving companies have the experience and expertise to create a detailed moving plan tailored to your specific needs. They handle the logistics of loading, transporting, and unloading your belongings, allowing you to focus on other important aspects of the move.
3. Safe and Secure Transportation
The safety of your belongings during transit is a top priority for moving companies. They use specialized equipment, such as moving trucks with padding and tie-downs, to ensure that items are securely transported. This minimizes the risk of damage during the journey.
4. Stress Reduction
The entire moving process can be overwhelming, from packing to unpacking and settling into a new space. Hiring a moving company alleviates much of this stress, as they take care of the physical labor and logistics, allowing you to focus on adjusting to your new environment.
5. Insurance Coverage
Reputable moving companies offer insurance coverage for your belongings. This provides additional peace of mind, knowing that your items are protected in case of unexpected incidents during the move.
6. Time and Energy Savings
Moving requires a significant investment of time and energy. By hiring a moving company, you free up your time to attend to other important matters related to your move, such as paperwork, change of address, and settling into your new home or office.
7. Customized Services
Moving companies offer a range of services that can be tailored to your specific needs. Whether you require full-service packing and unpacking or just assistance with transportation, you can choose the services that best suit your requirements.
8. Expert Handling of Special Items
If you have delicate or valuable items, such as antiques, artwork, or musical instruments, moving companies have the expertise to handle them safely. They use specialized techniques and packaging materials to ensure the protection of these unique possessions.
9. Reliability and Accountability
Moving companies carry the responsibility of securely transporting your possessions. This reliability guarantees that your belongings will reach your new destination as scheduled. Count on their commitment to ensure that your move adheres to the agreed-upon timeline, granting you peace of mind during this significant transition. By entrusting your move to a reliable moving company, you can rest assured that your valued possessions are in capable hands and your journey to your new location will progress as planned.
10. Expertise in Long-Distance Moves
Undertaking long-distance or cross-country moves introduces additional logistical complexities. This is where the expertise of moving companies shines. Drawing from their wealth of experience and extensive knowledge, they expertly navigate these challenges, assuring a seamless transition to your new location. The challenges posed by greater distances, varying regulations, and diverse terrain are well handled by these professionals. By engaging a moving company with proven competence in long-distance moves, you're aligning yourself with the resources and proficiency needed to start your journey, ensuring that every mile of your move is efficiently and effectively managed.
10 Ways to Ensure You Are Hiring The Right Moving Service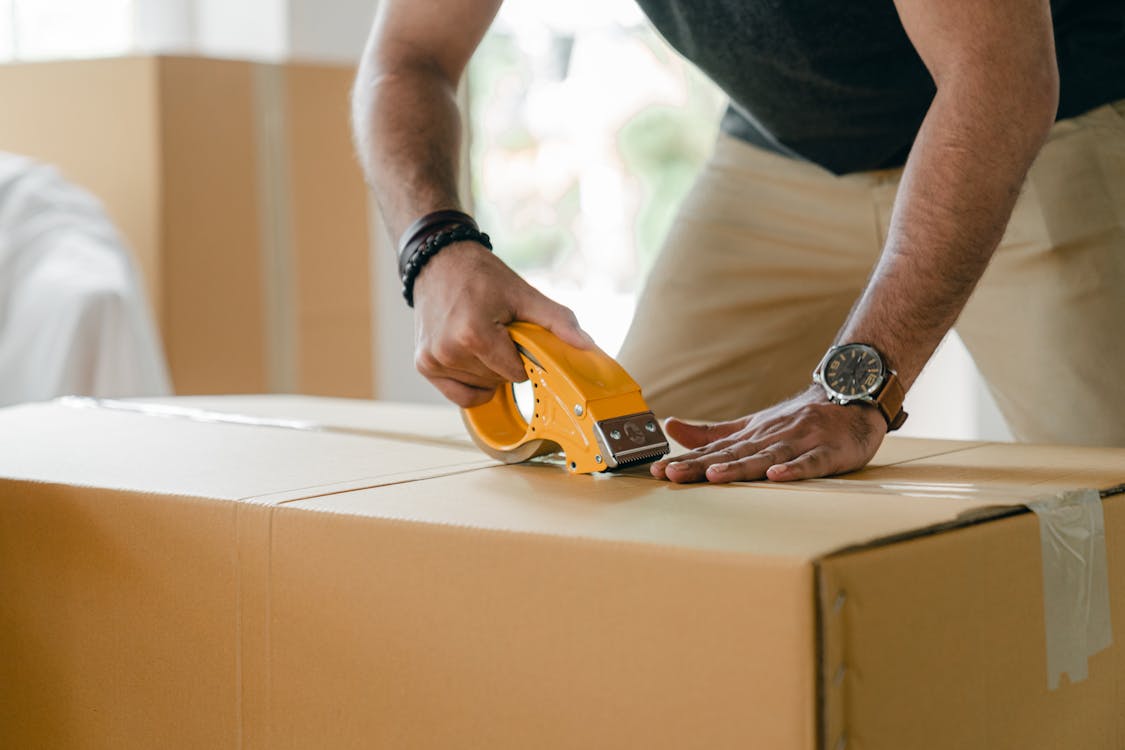 As mentioned above, the right moving company can take over the responsibility of all moving-related tasks, leaving you free to focus on other productive ventures. However, hiring the right moving service can take plenty of consideration. Here are 10 ways you can ensure you are hiring the right moving service:
1. Research and Referrals
Start your relocation journey by reaching out to friends, family, and acquaintances who have undergone recent relocations. Their firsthand experiences can offer invaluable recommendations for moving companies that excelled in service, professionalism, and reliability. Complement these personal referrals with a thorough online exploration. Hunt for moving companies that have overwhelmingly positive reviews and glowing testimonials from past clients. The combination of trusted recommendations and digital insights equips you with a solid starting point for your quest, ensuring that your search for the perfect moving partner will bear fruit.
2. Licensing and Insurance
Always confirm if the moving company holds a valid license and insurance. This step is vital to shield your belongings while they're on the move and to ensure you're working with a trustworthy company. Don't hesitate to ask for the company's U.S. Department of Transportation (USDOT) number. Also, take a moment to review their insurance coverage details. By doing so, you'll be equipped to make a well-considered choice, giving you peace of mind throughout the moving process.
3. In-Person Estimates
Don't solely trust phone or online quotes. Instead, arrange for representatives from potential moving companies to visit your place for an in-person evaluation of your items. This hands-on approach enables them to offer precise quotes and identify any unique needs your move might have. By getting these accurate estimates, you'll be better prepared for the moving process and can prevent any surprises along the way.
4. Transparent Pricing
Exercise caution when encountering companies with remarkably low estimates or requesting substantial upfront payments. Instead, prioritize companies that offer transparent and comprehensive pricing structures, encompassing any possible extra fees. An open dialogue about costs will shield you from unexpected shocks down the line.
Choosing a moving company that practices clear pricing safeguards you from hidden costs and ensures that your financial expectations are met. Reliable movers will present you with a detailed breakdown of costs, including factors like packing materials, labor, transportation, and potential mileage charges. This clarity empowers you to plan your budget effectively and proceed with confidence, knowing that you're engaging with a trustworthy and forthright relocation service.
5. Services Offered
Every move comes with unique requirements. Whether it's a home, office, or even delicate items like pianos or artwork, it's essential to ensure that the moving company provides the precise services you require. Engage in open conversations with potential movers to ensure they can accommodate your needs.
Selecting a moving company that offers a range of services suitable for your specific move guarantees a smoother transition. They should be well-equipped to handle packing, loading, transportation, and unloading according to your necessities. If you have special items that need extra care, inquire about their expertise in handling such items. A reputable moving company will tailor their offerings to match your needs, providing you with a customized moving experience that meets your expectations and eliminates any unnecessary stress.
6. Experience and Expertise
When it comes to selecting a moving company, prioritize those with a well-established history and considerable industry experience. Opting for a seasoned mover increases the likelihood of tackling unexpected hurdles expertly and guaranteeing the secure transport of your possessions.
An experienced moving company possesses a wealth of insights and know-how gained from successfully handling various moves over time. Their familiarity with best practices, potential pitfalls, and effective problem-solving approaches positions them as reliable partners in your relocation journey. With their expertise, you can rest assured that your belongings will be cared for, packed securely, and transported with the utmost caution. Ultimately, entrusting your move to an experienced moving company offers you peace of mind, knowing that your valuable possessions are in capable hands and that your transition to a new space will be handled professionally.
7. Customer Reviews and Testimonials
Take advantage of online reviews and testimonials to grasp what previous customers have experienced. Pay attention to common themes in their feedback, concentrating on aspects like how well the movers handled themselves, how punctual they were, and whether their belongings arrived in good condition. This can give you valuable clues about the moving company's performance and help you make an informed decision.
8. Ask About Equipment and Packing Materials
Don't hesitate to ask about the tools and packing materials the moving company employs. It's worth knowing if they have the right equipment for the job and use top-notch packing supplies. Movers equipped with proper tools and quality materials offer enhanced protection for your belongings throughout the moving process.
By delving into the equipment and packing materials, you gain insights into the level of care the moving company invests in safeguarding your possessions. Professional movers use sturdy boxes, protective padding, and specialized containers to ensure that your items are shielded from bumps and jostles during transit. Choosing a company that prioritizes quality packing materials and equipment reflects their commitment to ensuring your belongings arrive at your new destination in the same condition they left.
9. Check for Red Flags
Exercise caution if a moving company asks for a hefty cash deposit, doesn't have a physical address, or hesitates to offer written estimates. These can serve as red flags indicating potentially untrustworthy or deceitful businesses. Reliable movers prioritize transparency, clear communication, and professionalism. If you encounter any of these warning signs, it's prudent to reconsider your choice and continue your search for a moving company that demonstrates genuine credibility and accountability.
10. Contract and Agreement
After selecting a moving company, make sure all details are documented in a written contract. Thoroughly review the contract before signing and clarify any uncertainties. A comprehensive agreement establishes a shared understanding between both parties. This safeguards your interests and sets clear expectations for the move. A reputable moving company is willing to provide a contract that outlines services, costs, and responsibilities. By having everything in writing, you can embark on your move with confidence, knowing that both you and the moving company are aligned on the terms of the arrangement.
Final Thoughts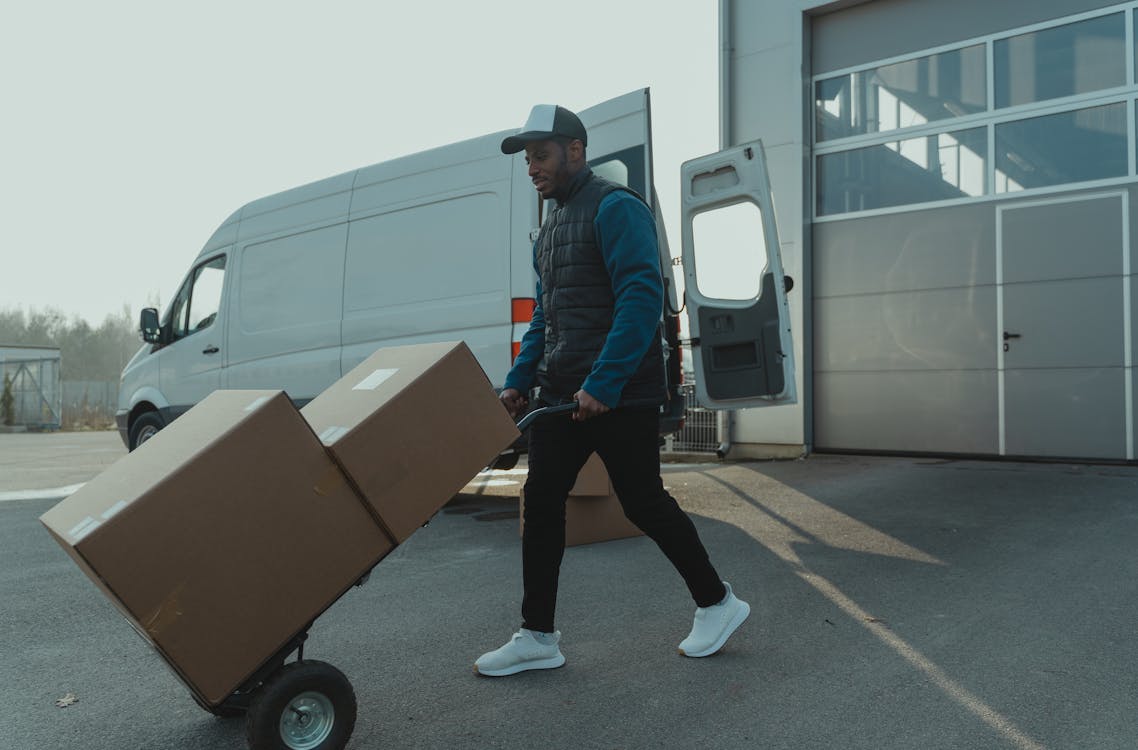 In conclusion, hiring the right moving services is a critical step in ensuring a successful and stress-free move. By conducting thorough research, verifying credentials, getting accurate estimates, and communicating openly with potential movers, you can make an informed decision that leads to a smooth transition to your new location. Remember that investing time and effort in finding the right moving company is an investment in the security and success of your move.
Experience Stress-Free Moving with Valley Relocation and Storage
Looking for reliable office moving companies in Sacramento? Trust Valley Relocation and Storage for your commercial relocation needs. We're a seasoned commercial relocation company offering comprehensive services, including commercial moving, temporary storage solutions, and more. Our expert team ensures a smooth transition, whether you require local commercial movers or nationwide relocation assistance. From commercial business movers to secure commercial warehouse storage, we've got you covered.
Contact us and enjoy a seamless move with Valley Relocation and Storage – your partner in hassle-free transitions.